Differences Between NPs & PAs: Education, Daily Tasks & Training
Hiring a nurse practitioner or physician assistant (PA) can be daunting. It may feel like they do the same things and have different advantages. However, there are differences between the two which you should consider before hiring either one.
The U.S. is facing a shortage of physicians, so alternatives like NPs and PAs are becoming more popular each day. It can be complicated to know which one to choose, so we will help you clear your mind. Learn the differences between NPs and PAs according to a Mesa medical recruiting agency below.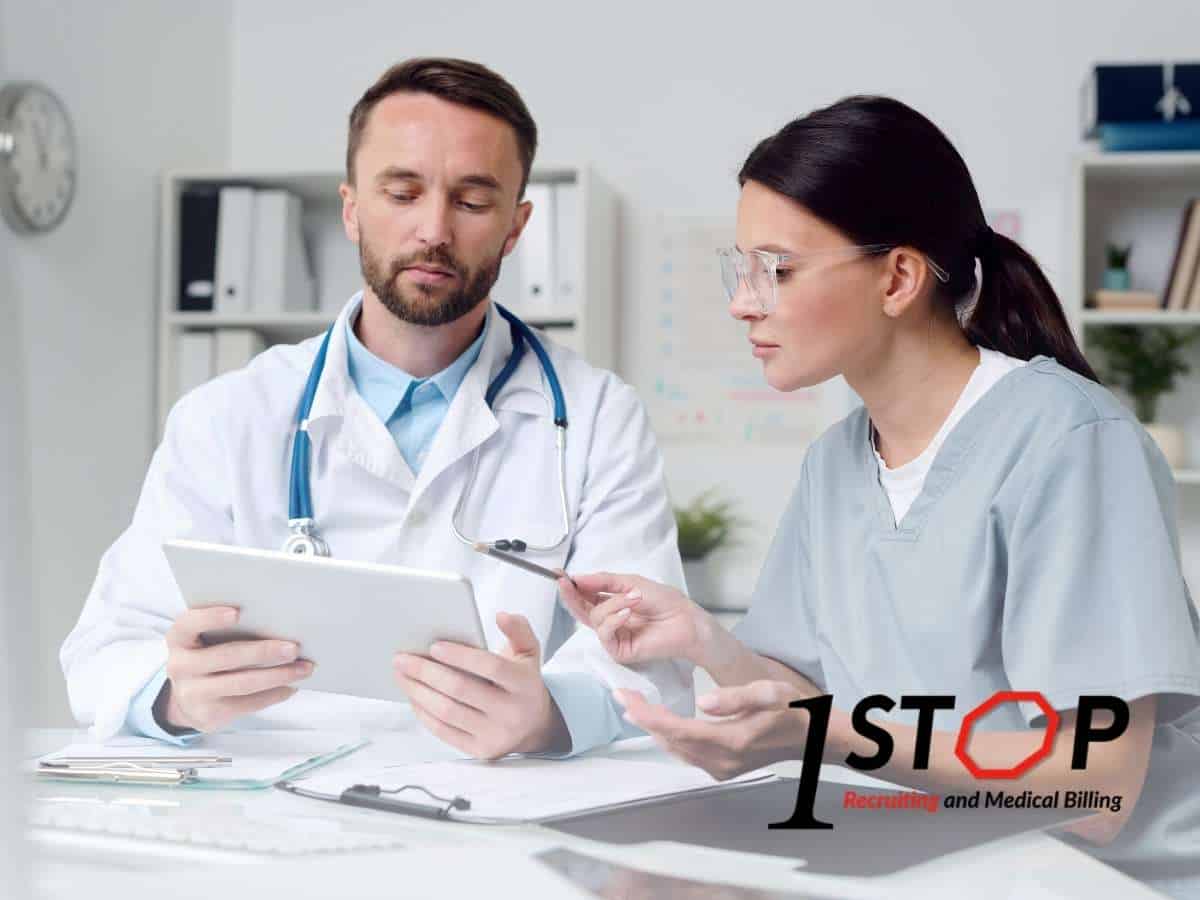 What Are The Differences Between PAs & NPs?
Nurse practitioners and physician assistants study medicine, but their education road differs.
Nurse practitioners get a patient-centered career. They look at the whole person, emotionally, mentally, and physically. NPs also choose a specific field depending on the population.
PAs, on the other hand, get a disease-centered career. They learn more about the disease pathology, so they also enter into practice through physiology and anatomy. They choose a medical specialty and not a field based on a population.
They may or may not practice without a physician. It usually depends on state regulations.
Physician assistants can prescribe medication in all the states, and Nurse practitioners have prescription privileges in all the states too. However, this may vary depending on the levels of restriction in each state.
Education
Both nurse practitioners and physician assistants must have graduate degrees. NPs usually require between six to eight years to graduate, while PAs need six years at the minimum.
PAs get a general license that permits them to work in any field of medicine, receiving them a lot of career flexibility.
On the other hand, NPs choose primary or acute care to focus on a specific population later. A Chandler nurse recruiting agency normally informs you about the focus each nurse has (pediatrics, geriatrics, adults, etc.) so that you can choose the right one easily.
Another thing to consider is that NPs must get recertified every five years. Physician assistants must recertify every 10 years. Additionally, PAs need 100 continuing medical education (CME) credits every two years, while NPs need at least 1000 hours of clinical practice as an NP in any area of specialization.
Daily Tasks & Autonomy
Physician assistants do many things daily based on their field. They check and diagnose patients and offer treatment plans. They also do some physicians' tasks, including prescribing medication or even performing surgery. Bear in mind that PAs mostly work alongside physicians.
Nurse practitioners also treat and check patients, but their focus is different. They focus on health promotion, health education, disease prevention, diagnosis, and counseling. Nonetheless, nurse practitioners can prescribe medication because they have prescriptive authority in all 50 states of the U.S.
Nurse practitioners can practice independently without physicians' oversight in 23 states. However, in the remaining states, their practice may require physician supervision.
If you need something specific about an NP or a PA, you can always ask a Gilbert physician recruiting agency for more help. A recruiting agency usually knows what's best for your facility based on your needs.
In addition to that, notice that PAs are licensed only by the medical board, so they must collaborate with physicians to practice. NPs are licensed through the state board of nursing, so they are more like independent practitioners. Moreover, some states allow nurse practitioners full practice authority (something PAs cannot).
Training
Their training is related to their education. Most people think that PAs are trained in the medical model and NPs in the nursing model. While this is true, it doesn't change much about how they differ in a clinical setting. Many patients don't even realize they're being treated by different medical staff.
Their training is one of the biggest differences between them. The average PA program lasts 27 months with 2,000 clinical hours, while NP programs last 15 to 24 months with 720 clinical hours. That's because NPs start grad school after a few years of working as a nurse, but PA students go straight to their master's program.
Feel Free To Consult With a Mesa Medical Staffing Agency
There are many things to consider when hiring a nurse practitioner or a physician assistant. You may ask yourself about state regulations, medical specialties, and even financial considerations. The salary for each can vary depending on the state, the experience, and the specialty.
Before hiring a physician assistant or a nurse practitioner, be sure to analyze what position you need to fill in. Once you do that, contact One Stop Recruiting to receive better help regarding the best practitioner for your facility.
One-Stop Recruiting offers the best medical staffing solutions nationwide. Plus, we offer a 90-day guarantee to ensure we find the best medical staff for you. Contact us now for more.

Office: 323-431-5787
8743 E Pecos Rd #127, Mesa, AZ 85212