Goal of One Stop Recruiting
The number one goal at One Stop Recruiting is to provide the best Physician & Mid-Level recruitment services to both clients and candidates alike. Longstanding industry experience allows us to use the most effective recruiting and placement methods in order to reach our goals for our clients. We focus on a unique recruitment strategy that demands results and accountability, making us one of the TOP choices for Physician and Mid-Level staffing. Becoming a partner with One Stop Recruiting makes our expert recruiters part of your recruitment team.
Mission Statement
It is the purpose of One Stop Recruiting to serve our healthcare organizations with the utmost professionalism and produce the highest quality physician and mid-level candidates; to not only meet but exceed their needs. All the while, maintaining ethical standards of practice, excellence in client relations and superior service throughout.
VISION
It is our responsibility to continually improve upon our processes, in providing long term matches between trusted healthcare organizations and dedicated candidates. With a focus on client satisfaction, our goal is for each client to return for years to come, with the promise of exemplary service. We want to be your "one stop shop", for recruiting needs.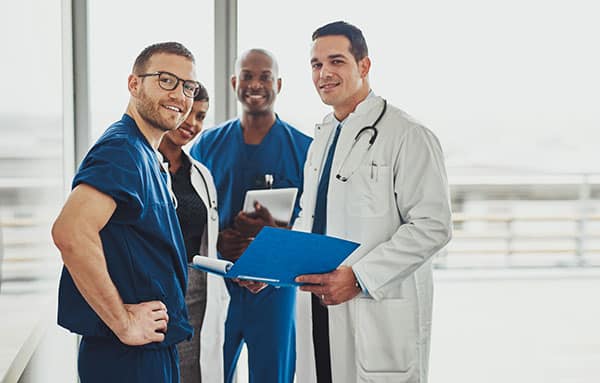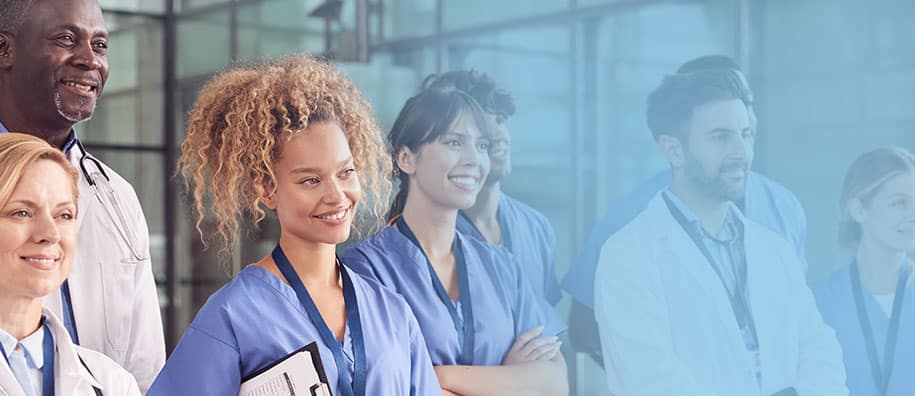 Why Use One Stop Recruiting
---
We personally get to know our candidates (You get more than just a CV)
We reference check and verify the quality of physicians for you.
Our recruiters work in regions, so they know what it takes to place physicians in your area.
Our billing is simple, straightforward and cost-effective.
We give you one experienced point of contact for all physician staffing services.
We consult with you regarding your need, and share with you real time market data to help you craft the best offering.
We fill difficult searches in a timely fashion.
We respect you as a valued and integral part of the success of the search.
---
HEAR FROM OTHERS

top-rated medical

recruiting company
---
The hiring process was seamless
& stress-free.
I was recently faced with an urgent need to fill several nursing positions in the healthcare facility that I work for in Arizona due to an unexpected increase in patient volume. In our search for a medical staffing agency, we came across One Stop Recruiting, a medical recruiting agency in Mesa. From the beginning, we were impressed with their dedication to addressing our unique staffing needs. The team took the time to understand the culture and specific needs of our facility, making sure to find the perfect candidates to fill our nursing positions. They even provided a 90-day guarantee on their nurse placements and we had to pay no upfront fees.
I was impressed by the list of pre-screened nurse professionals in their database. The hiring process was seamless and stress-free. Their team was always available for any questions or concerns and allowed us to focus on providing better patient care while they took care of our staffing needs. I really like that they had the capability to fill all of our open positions in the space of 60 days, it's impressive to find a fulfillment operation with that type of fast response capability. And they were able to source registered nurses, CNAs all kinds of different staff that are needed. They have a great process for it as well, they check back with their placements to make sure everything's going smoothly and people are integrating into facilities well, so if you need to swap out a placement they make that really easy.
One Stop Recruiting definitely facilitated the entire nursing staffing process for our facility and I have no doubt that we will continue to rely on their expertise for all of our future staffing needs.

One Stop Recruiting does an amazing job, My recruiter was very professional and sent over well qualified candidates. I will use One Stop…
Brad H.
BH, Chief Medical Officer (CMO)
Chicago, Illinois

I appreciated working with One Stop Recruiting on our search for a family practice physician. I told the Recruiter what the ideal candidate…
Theresa K.
TK, Practice Manager
Fresno, California

One Stop Recruiting is my go to Firm to help with my staffing needs with my practices nationwide. They do such a great job at finding…
Saam B.
SB, Director of Physician Recruitment
Houston, Texas