Medical Physician Recruitment Center In Columbus, OH
Convenient Fees & No Upfront Payments
At One Stop Recruiting, we know that staffing needs in the healthcare industry are constantly fluctuating. As a five-star Columbus medical staffing agency specializing in providing quick, reliable solutions for all your staffing and employment needs, One Stop Recruiting is ready to match qualified candidates with open Physician positions. Our fees are low, we do not require upfront payments, and every placement is covered with a 90 day guarantee to ensure a smooth transition for all parties involved. Whether you need employment or staff, call One Stop Recruiting today to get started with the matching process!

Columbus Permanent & Locum Tenens Physician
Staffing Agency
Serving Clients From Large Institutions To Neighboring Medical Practices
Leading Physician
Recruiting Agency
At our experienced Columbus Physician recruitment agency, our recruiters have access to a nationwide database of candidates who are qualified, pre-screened, and ready to start a career. Each candidate is required to go through a rigorous screening and background check process to assist our team with finding the ideal match. Each placement will be guaranteed for 90 days!
Fast Healthcare Staffing
For Physicians
Whether you are planning ahead or have found yourself with last minute holes in your schedule, one Stop Recruiting is an excellent resource. We respond immediately to your request with a list of candidates who are ready for temporary or permanent employment at your healthcare organization. Let us ensure a smooth transition for your new placements!
Medical Staffing Solutions
Near You
Whether you are seeking temporary, permanent, Locum Tenens, or contract to hire placements, our five-star Columbus Physician staffing agency near you is ready to help. As experienced recruiters, we work diligently to provide reliable solutions and foster the ideal match between employer and employee. Contact One Stop Recruiting in Columbus today for the staffing solutions you need!
All Physician Staffing Placements In Columbus, OH Are Guaranteed

For 90 Days
Our goal at One Stop Recruiting is to provide permanent placement for all of your open medical staff positions. Our 90 day guarantee ensures that we find the perfect Physician, Nurse Practitioner, Physician Assistant, or Registered Nurse to be an excellent addition to your staff.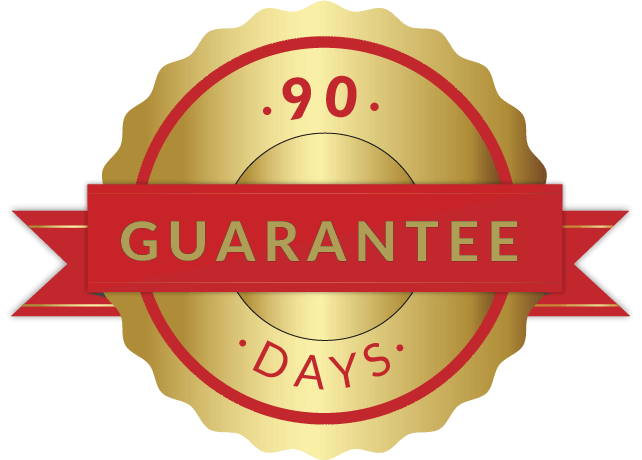 This is one of the best healthcare recruiting companies I've ever worked with. I had trouble finding work with other recruiters, but one week with Indiana Medical Staffing, and they found an excellent position for me at a great hospital! I'm very grateful for their help and I'll definitely use them again!
Skyla B., Indiana
★★★★★

One Stop Recruiting does an excellent job finding me new positions available whenever I'm looking to switch it up! I've been on a few locums assignments throughout the country, and I've enjoyed them all immensely. I'm very pleased with their services thus far and I'm excited to experience the next opportunity!
John R., New Hampshire
★★★★★

I've never worked with a medical staffing company before, but one week working with One stop Recruiting, and they showed me exactly what I was missing! I enjoyed my assignment and I'm really looking forward to my next hospital placement in California!
Peter W., California
★★★★★
Permanent Medical Positions Near You
We provide solutions to place Physicians, Nurse Practitioners, Physician Assistants, Registered Nurses, and more in Permanent Positions! Click on the drop down arrow to the right of the "Perm Positions" tab to view all our current open placement options in various healthcare organizations throughout Nevada. For more information or assistance, reach out to our recruitment team at One Stop Recruiting!
Akron – Perm
Beavercreek – Perm
Brunswick – Perm
Canton – Perm
Cincinnati – Perm
Cleveland – Perm
Cleveland Heights – Perm
Columbus – Perm
Cuyahoga Falls – Perm
Dayton – Perm
Delaware – Perm
Dublin – Perm
Elyria – Perm
Euclid – Perm
Fairborn – Perm
Fairfield – Perm
Findlay – Perm
Gahanna – Perm
Grove City – Perm
Hamilton – Perm
Hilliard – Perm
Huber Heights – Perm
Kettering – Perm
Lakewood – Perm
Lancaster – Perm
Lima – Perm
Lorain – Perm
Mansfield – Perm
Marion – Perm
Mason – Perm
Mentor – Perm
Middletown – Perm
Newark – Perm
North Ridgeville – Perm
Parma – Perm
Reynoldsburg – Perm
Springfield – Perm
Stow – Perm
Strongsville – Perm
Toledo – Perm
Upper Arlington – Perm
Warren – Perm
Westerville – Perm
Youngstown – Perm
Columbus Medical Staffing