Ohio Medical Staffing Done Right

Nurse Practitioners
One Stop Recruiting specializes in matching Nurse Practitioners seeking employment with healthcare organizations throughout Ohio who are seeking quality employees. Contact our Ohio medical recruiters today to see what career opportunities are available to you!

Physician & Specialties
As a five-star Ohio medical staffing agency, One Stop Recruiting is ready to help Physicians and other specialty healthcare workers find their ideal employment position throughout Ohio. Our experienced medical recruiters are here for you!

Physician Assistants & More
If you are a PA, MA, or other assistant seeking employment in Ohio, reach out to One Stop Recruiting to start the screening process. We carry over 50 combined years of experience in the staffing industry.

Nurse Staffing Solutions
With positions available for Nurse Practitioners, LPNs, RNs, and CNAs, One Stop Recruiting is the preferred choice for candidates and employers alike. All candidates undergo a rigorous screening process before being matched with a healthcare organization.
Ohio's Preferred Medical Recruiting Agency
Serving Clients From Large institutions To Neighborhood Medical Practices
No matter the size of your healthcare organization or extent of your staffing needs, One Stop Recruiting pulls from a nationwide database of qualified candidates to provide comprehensive solutions in a variety of healthcare practice areas. We provide a 90 day guarantee on all placements, and are an excellent resource for both short-term and long-term hires. Experience our professionalism and reliability when you choose One Stop Recruiting!

Why Choose One Stop Recruiting In Ohio?
As highly trained Ohio healthcare recruiters, One Stop Recruiting has worked diligently to build an excellent reputation for filling open medical positions with speed, efficiency, and quality. We utilize a streamlined, proven method to guarantee total satisfaction for all parties throughout the screening, matching, and hiring process. Call today to get started!

Quick Staffing For Medical
At One Stop Recruiting, we know that staffing needs in the healthcare industry are continually fluctuating, and you can find yourself in need of staff last minute. Whether your staffing holes are unplanned or long-anticipated, One Stop Recruiting carries a list of pre-screened candidates who are ready for hire at a moment's notice. You will not be disappointed!

Permanent, Locums, Contract
Whether you are seeking to fill Permanent, Contract, or Locum Tenens positions in your healthcare facility, One Stop Recruiting has a solution. Our nationwide database of candidates allows us to keep a running list of healthcare workers who are ready to start, and we offer a 90 day guarantee on all placements to ensure total satisfaction with the arrangement.

Contact One Stop Recruiting
Our skilled, friendly recruiters are available 24/7 through phone, email, or online form, whether you need to fill a staffing hole or have questions. We guarantee a quick response to your requests and are ready with candidates who have undergone rigorous screening and background checks. From Nurses and MAs, to Physicians and specialty workers, we have someone for you.
All Our Placements Are Guaranteed For 90 Days
Our goal at One Stop Recruiting is to provide permanent placement for all of your open medical staff positions. Our 90 day guarantee ensures that we find the perfect Physician, Nurse Practitioner, Physician Assistant, or Registered Nurse to be an excellent addition to your staff.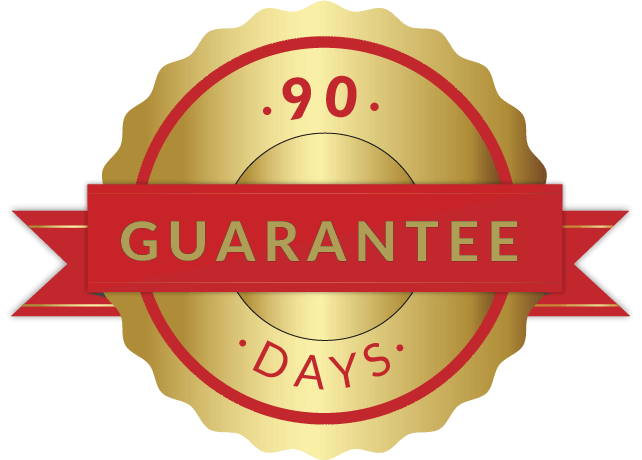 Capabilities As Medical Recruiters

We Are Never Out Of The Fight
Capabilities Statement 
DUNS | 079420979
Cage | 74XN9
Diverse | SDVOSB
Size | Small
Business Start | 2014
NAICS | 561320, 561311, 561321, 561330, 621111
Core Competencies
One Stop Recruiting, LLC (One Stop), is a Service-Disabled Veteran-Owned Small Business (SDVOSB) specializing in healthcare staffing for commercial, non-profit and government organizations nationwide. We are passionate about providing outstanding staffing services and solutions, at the best value and lowest risk to our clients. We leverage our dedicated in-house recruiters and large database of qualified candidates to find the right medical personnel to fill the government's medical staffing needs.
What Differentiates Our Ohio Medical Staffing Service?

In-House Medical Recruiters
One Stop Recruiting has a phenomenal team of medical recruiters who have been carefully trained in the process of recruiting, screening, matching, and hiring. We employ a rigorous interview process to ensure each candidate is the ideal fit for a position. From start to finish, our recruiters work closely with each candidate to facilitate the perfect match.
Experienced Management Team
One Stop Recruiting proudly carries over 50 years of combined experience in the recruitment of medical professionals. We place a strong emphasis on utilizing best practice, carefully defined procedures, and clear policies throughout the entire recruitment process. Utilizing a proven, rigorous interview and screening method to ensure candidates and organizations find the ideal fit, One Stop Recruiting is the #1 choice for all your staffing needs.
Large Database Of Candidates
When you choose to work with One Stop Recruiting, you can trust that we work tirelessly to find the best matched candidate for your staffing needs. We have access to a nationwide database of capable medical professionals, to ensure we find the best fit, for you not just the first available candidate. Ohio's Trusted Healthcare Recruiting & Staffing Agency

BH, Chief Medical Officer (CMO) In Chicago, Illinois
One Stop Recruiting does an amazing job, My recruiter was very professional and sent over well qualified candidates. I will use One Stop…
Brad
★★★★★

TK, Practice Manager in Fresno, California
I appreciated working with One Stop Recruiting on our search for a family practice physician. I told the Recruiter what the ideal candidate…
Theresa
★★★★★

SB, Director of Physician Recruitment In Houston, Texas
One Stop Recruiting is my go to Firm to help with my staffing needs with my practices nationwide. They do such a great job at finding…
Saam
★★★★★
Permanent Positions
We provide solutions to place Physicians, Nurse Practitioners, Physician Assistants & Registered Nurses in Perm Positions! Click on the drop down arrow to the right of the "Perm Positions" tab to view all our current open states.
Akron – Perm
Beavercreek– Perm
Brunswick – Perm
Canton – Perm
Cincinnati – Perm
Cleveland – Perm
Cleveland Heights – Perm
Columbus – Perm
Cuyahoga Falls – Perm
Dayton – Perm
Delaware – Perm
Dublin – Perm
Elyria – Perm
Euclid – Perm
Fairborn – Perm
Fairfield – Perm
Findlay – Perm
Gahanna – Perm
Grove City – Perm
Hamilton – Perm
Hilliard – Perm
Huber Heights – Perm
Kettering – Perm
Lakewood – Perm
Lancaster – Perm
Lima – Perm
Lorain – Perm
Mansfield – Perm
Marion – Perm
Mason – Perm
Mentor – Perm
Middletown – Perm
Newark – Perm
North Ridgeville – Perm
Parma – Perm
Reynoldsburg – Perm
Springfield – Perm
Stow – Perm
Strongsville – Perm
Toledo – Perm
Upper Arlington – Perm
Warren – Perm
Westerville – Perm
Youngstown – Perm
Ohio Medical Staffing
289 S Ogden Ave
Columbus, OH 43204