Nurse Hiring Solutions For Atlanta Hospitals & Clinics
One Stop Recruiting is a licensed nurse staffing agency in Atlanta, specializing in quick, reliable solutions to your staffing and employment needs. Whether your healthcare organization is seeking skilled Nurses to join your staff to fill the schedule, or you are seeking a career in a new place, One Stop Recruiting has access to thousands of jobs across the nation and a worldwide database of qualified candidates who are ready to work. We are prepared to match CNAs, LPNs, LVNs, RNs, NPs, and Directors of Nursing with available positions, so don't hesitate to contact our recruiters and start the matching process. Our fees are reasonable and affordable, with no upfront charge!

5-Star Rated Nurse Recruiting Agency
As the top healthcare recruiting agency near you in Atlanta, One Stop Recruiting carries an excellent success rate for matching candidates with open positions. Our recruiters use a proven process that ensures all parties are fully satisfied with the arrangement.

Atlanta CNA
Placement Agency
If you are a licensed CNA seeking employment in a clinic or hospital, our Atlanta CNA placement agency is the top choice in the state. We can match you with temporary or permanent employment so you can start work as soon as possible.

Reliable RN Staffing Company Near You
At One Stop Recruiting, we know that staffing needs in the healthcare industry fluctuate quickly, which can leave you with last minute holes in your schedule. Contact our Atlanta RN staffing agency for quick, reliable solutions and qualified candidates who are ready to work.

LPN & LVN Healthcare Staffing
Through a detailed screening and interview process, our Atlanta healthcare recruiters ensure the ideal fit for all parties involved. We proudly guarantee every placement for 90 days! Contact our LPN recruiters at One Stop Recruiting today to find your ideal employment position.
Don't Hesitate To Get In Touch With Us For Any Nursing Staffing Needs You May Have. Whether It's For Different Shifts, Diverse Locations, Permanent Roles, Or Temporary Positions, Rest Assured, We've Got The Right Solution For You.
Once Your Order Is Received, One Of Our Account Managers Will Promptly Validate It, Present You With A Pricing Quote, & Furnish You With The Anticipated Fulfillment Lead Time.
During The Entire Process Of Fulfilling Your Needs, Your Dedicated Account Manager Will Uphold Constant Communication With You, Guaranteeing A Successful Placement.
Once Your Account Is Set Up, You Have The Flexibility To Submit Staff Orders As Required. This Can Be Done By Contacting Your Designated Account Manager Or Utilizing Our Convenient Online Order Form For Your Ease & Convenience.
Atlanta's Preferred Nurse
Staffing Services
Permanent Placement, Locum Tenens, & Contract To Hire For Large Institutions To Neighboring Medical Practices

First Class Registered Nurse
Hiring Agency
Whether you have planned ahead for a holiday shortage or need last minute staff to complete your schedule, our Atlanta Nurse placement agency is an excellent resource with the highest ratings in the state.

Temp & Perm
Nurse Staffing
At One Stop Recruiting, we can help fill all types of Nurse positions including permanent, temporary, contract to hire, or locum tenens. Our skilled Atlanta medical recruiters can help you find the ideal position!

Local Nurse Recruiters In
Atlanta, GA
Whether you are seeking employment as a CNA, LPN, RN, NP, or DON, One Stop Recruiting is a five-star medical placement agency near you in Atlanta with a proven process for matching candidates and employers.
Our Nurse Staffing Placements Are Guaranteed For 90 Days
Our goal at One Stop Recruiting is to provide permanent placement for all of your open medical staff positions. Our 90 day guarantee ensures that we find the perfect Physician, Nurse Practitioner, Physician Assistant, or Registered Nurse to be an excellent addition to your staff.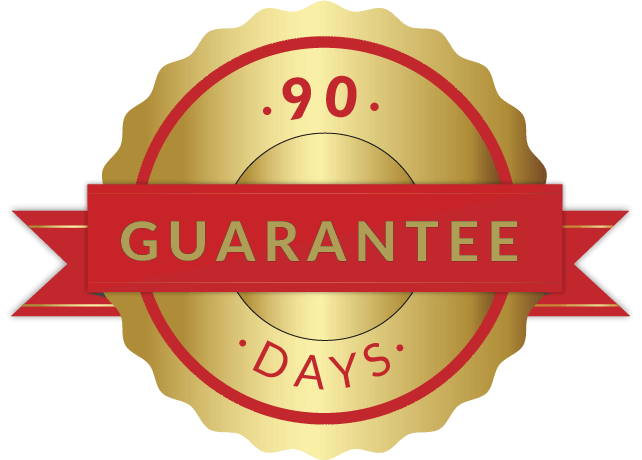 Atlanta's Preferred Nurse Temp Agency Serving Hospitals & Clinics
Employ Highly Trained & Experienced Certified Nurses And Nursing Assistants Near You
When it comes to your healthcare staffing needs, we offer a dedicated solution to hire skilled and experienced certified nurses and nursing assistants in your local area. Our commitment to quality ensures that you have access to highly qualified professionals who can provide the highest level of care to your patients. We understand the importance of having a reliable and competent healthcare team, which is why we go the extra mile to connect you with the right professional.
With a focus on local Pennsylvania talent, we ensure timely and convenient staffing solutions, supporting the smooth operation of your healthcare facility. Count on us at One Stop Recruiting to help you find the experienced nurses and nursing assistants you need to deliver excellent patient care.
Nurse Staffing Services With 5-Star Rated Testimonials

Had a great time working with Indiana Medical Staffing (One Stop Recruiting) for finding local nurse openings! They're very thorough and have extensive knowledge in the healthcare field which made them super easy to work with. I'd trust them with any of my staffing needs in the future if I decide to take on locum assignments! Great team!
Bobby J
★★★★★

I've never worked with a medical staffing company before, but one week working with One stop Recruiting, and they showed me exactly what I was missing! I enjoyed my assignment and I'm really looking forward to my next hospital placement in California!
Tomkins L
★★★★★

I'm really enjoying the locums assignments that NH medical staffing has been giving me. Each one has been an entirely different experience, and I'm looking forward to more challenges! Their healthcare recruitment services are by far the best I've used! Affordable, quality results, guaranteed placements, and very fast! I'm excited to continue working with them!
Sebastian C
★★★★★
Permanent Medical Positions Near You
We provide solutions to place Physicians, Nurse Practitioners, Physician Assistants, Registered Nurses, and more in Permanent Positions! Click on the drop down arrow to the right of the "Perm Positions" tab to view all our current open placement options in various healthcare organizations throughout Nevada. For more information or assistance, reach out to our recruitment team at One Stop Recruiting!
Albany – Perm
Alpharetta – Perm
Athens-Clarke County – Perm
Atlanta – Perm
Augusta-Richmond County – Perm
Brookhaven – Perm
Canton – Perm
Carrollton – Perm
Chamblee – Perm
Columbus – Perm
Dalton – Perm
Douglasville – Perm
Duluth – Perm
Dunwoody – Perm
East Point – Perm
Evans – Perm
Gainesville – Perm
Hinesville – Perm
Johns Creek – Perm
Kennesaw – Perm
LaGrange – Perm
Lawrenceville – Perm
Mableton – Perm
Macon-Bibb County – Perm
Marietta – Perm
Martinez – Perm
Milton – Perm
Newnan – Perm
Peachtree City – Perm
Peachtree Corners – Perm
Redan – Perm
Rome – Perm
Roswell – Perm
Sandy Springs – Perm
Savannah – Perm
Smyrna – Perm
South Fulton – Perm
Statesboro – Perm
Stockbridge – Perm
Stonecrest – Perm
Tucker – Perm
Valdosta – Perm
Warner Robins – Perm
Woodstock – Perm
FAQs About Our Nurse Staffing Services
Nurse Staffing Agency Serving Throughout Atlanta
Need To Fill A Registered Nurse's Shift In Downtown Atlanta?
Contact Our Nurse Recruiters!
When you're in need of nursing staff that you can trust to care for your patients in Downtown Atlanta, you can count on One Stop Recruiting to connect you with the perfect candidate for your specific position.
Looking For Reliable Nurse Recruiters In Midtown Atlanta?
We're Here For You
Experience access to our pool of highly qualified and thoroughly screened healthcare professionals for your hospital in Midtown Atlanta. When you're short staffed, we have you covered!
Interested In Hiring Certified Nurse Assistants In Buckhead?
Call Our Agency Today!
Whether you need a physical therapist, doctor, nursing assistant, registered nurse, or home healthcare assistant in Buckhead, look no further than One Stop Recruiting for your hiring needs!
Trying To Hire LPNs & Registered Nurses For A Hospital In Old Fourth Ward?
Give Us A Call!
If you have staffing shortages and need to fill them quickly in Old Fourth Ward, hire our staffing recruiters and have peace of mind knowing that they will work diligently to find you the perfect candidate!