Georgia Medical Staffing Done Right

Nurse Practitioners
One Stop Recruiting is an industry-leading Georgia staffing agency with a high success rate of matching Nurse Practitioners with open career positions throughout Georgia and nationwide.

Physician & Specialties
Our staffers demonstrate a superior level of urgency and professionalism as we work diligently to match qualified candidates with open positions for Physician and other specialties.

Physician Assistants & More
If you are a certified Physician Assistant seeking job placement in a facility in Georgia, contact One Stop Recruiting today to get started with the matching process.

Nurse Staffing Solutions
When you have open nursing positions throughout your healthcare facility, our Georgia medical staffers can match you with pre-screened candidates for a quick and effective staffing solution.
Georgia's Preferred Healthcare Staffing Agencies
Serving Clients From Large institutions To Neighborhood Medical Practices
As a top-rated Georgia healthcare staffing agency, One Stop Recruiting specializes in matching pre-screened, qualified candidates from a nationwide database with their ideal job position. No matter the size of your facility or the type of staff you need, we utilize a proven matchmaking process as we work to fill your staffing requirements. You can trust One Stop Recruiting to act with efficiency and professionalism, whether you are seeking employment or have open positions.

Why Choose One Stop Recruiting In Georgia?
At One Stop Recruiting, we screen each candidate with a rigorous process to ensure they are qualified and prepared to be matched with your facility. We are so confident in the proven procedure that each candidate comes with a 90 day guarantee from One Stop Recruiting, to ensure all parties involved are 100% satisfied.

Quick Staffing For Medical
No matter the size of your organization or amount of open medical positions, we know that staffing needs are continuously fluctuating and can change in an instant. When you suddenly find yourself in need of qualified medical staff, contact One Stop Recruiting for a list of pre-screened candidates who are ready to be hired.

Permanent, Locums, Contract
Whether you seek a permanent, locum tenens, or temporary job position, One Stop Recruiting can help match you to your ideal employment situation. With connections to all types of healthcare facilities, our medical recruiters in Georgia are highly experienced in matching potential employees with open positions. Contact One Stop Recruiting today to get started!

Contact One Stop Recruiting
From chronic needs to last minute staffing shortages, One Stop Recruiting is prepared with a nationwide database of candidates who have been thoroughly pre-screened and are ready to be hired at a moment's notice. Contact our professional staffers today via phone, email, or online form, and we will connect you with a list of candidates!
All Our Placements Are Guaranteed For 90 Days
At One Stop Recruiting, our Georgia healthcare staffing agents offer guaranteed results for 90 days. Finding the best candidates for your medical facility is our top priority, and we do so by vetting each applicant thoroughly to give you the highest quality results for your staffing needs.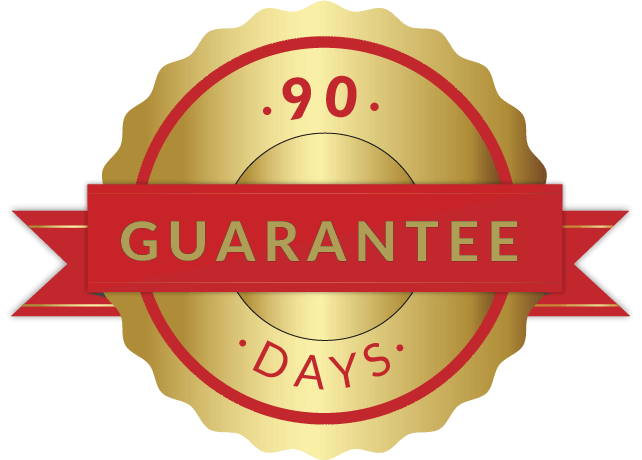 Capabilities As Medical Recruiters

We Are Never Out Of The Fight
Capabilities Statement 
DUNS | 079420979
Cage | 74XN9
Diverse | SDVOSB
Size | Small
Business Start | 2014
NAICS | 561320, 561311, 561321, 561330, 621111
Core Competencies
One Stop Recruiting, LLC (One Stop), is a Service-Disabled Veteran-Owned Small Business (SDVOSB) specializing in healthcare staffing for commercial, non-profit and government organizations nationwide. We are passionate about providing outstanding staffing services and solutions, at the best value and lowest risk to our clients. We leverage our dedicated in-house recruiters and large database of qualified candidates to find the right medical personnel to fill the government's medical staffing needs.
What Differentiates Our Georgia Medical Staffing Service?

In-House Medical Recruiters
When we find medical recruiters to join our team at One Stop Recruiting, we ensure each person carries the personal experience and motivation necessary to be committed to excellence as they fill staffing needs. Every team member consistently demonstrates professionalism, urgency, and respect as they screen candidates, connect with healthcare organizations, and find ideal matches between the two.
Experienced Management Team
With over 50 combined years of experience, the management team at our Georgia medical recruitment agency carries a reputation for excellent service and a high success rate of matching qualified candidates with potential employers. We are dedicated to filling available employment positions with eager, well-equipped candidates, and ensuring that all parties are completely happy with their new arrangement.
Large Database Of Candidates
At One Stop Recruiting, our staffers have access to a nationwide database of potential candidates who are searching for their ideal employment position. We make sure your organization receives the best fit for your needs, rather than just the first interested person that comes along. We are thorough and efficient as we screen candidates and match them with employers! Georgia's Trusted Healthcare Recruiting & Staffing Agency

BH, Chief Medical Officer (CMO) In Chicago, Illinois
One Stop Recruiting does an amazing job, My recruiter was very professional and sent over well qualified candidates. I will use One Stop…
Brad

TK, Practice Manager in Fresno, California
I appreciated working with One Stop Recruiting on our search for a family practice physician. I told the Recruiter what the ideal candidate…
Theresa

SB, Director of Physician Recruitment In Houston, Texas
One Stop Recruiting is my go to Firm to help with my staffing needs with my practices nationwide. They do such a great job at finding…
Saam
Permanent Positions
If you are a medical professional seeking permanent placement or are a healthcare facility looking to fill your open permanent positions, contact One Stop Recruiting. Our Georgia physician staffers and recruiters offer a 90-day guarantee on all placements, as well as a quick fulfillment process to give you the staffing solutions you need. With low fees and now upfront payments, the team at One Stop Recruiting can provide you with the most affordable medical hiring nationwide.
Acworth – Perm
Albany – Perm
Alpharetta – Perm
Athens – Perm
Atlanta – Perm
Augusta – Perm
Brookhaven – Perm
Canton – Perm
Carrollton – Perm
Cartersville – Perm
Columbus – Perm
Dalton – Perm
Decatur – Perm
Douglasville – Perm
Duluth – Perm
Dunwoody – Perm
East Point – Perm
Gainesville – Perm
Griffin – Perm
Hinesville – Perm
Johns Creek – Perm
Kennesaw – Perm
LaGrange – Perm
Lawrenceville – Perm
Macon – Perm
Marietta – Perm
McDonough – Perm
Milton – Perm
Newnan – Perm
Peachtree City – Perm
Peachtree Corners – Perm
Pooler – Perm
Rome – Perm
Roswell – Perm
Sandy Springs – Perm
Savannah – Perm
Smyrna – Perm
Statesboro – Perm
Stockbridge – Perm
Sugar Hill – Perm
Union City – Perm
Valdosta – Perm
Warner Robins – Perm
Woodstock – Perm