Five-Star Nurse Hiring Solutions In Texas
As a top-rated Texas Nurse staffing agency, One Stop Recruiting excels in matching qualified Nurse candidates with open employment positions in healthcare organizations of all sizes and specialties. We utilize a proven screening and placement method, and offer a 90 day guarantee on all placements to ensure the perfect fit for the whole team.

#1 Nurse Recruiting Agency In Texas
With a nationwide database of qualified Nurse candidates to consider, One Stop Recruiting can help you find the ideal staffing solution for all your needs.

Best CNA Placement Agency In Texas
If you are a Certified Nurse's Aide seeking employment in Texas, reach out to our friendly Texas medical recruiters for expert help matching with a healthcare organization!

Quick RN Staffing Company
At One Stop Recruiting, we know that staffing needs in the healthcare industry are continually fluctuating and can leave you with holes in the schedule. We provide quick, reliable solutions!

Texas LPN Staffing For Your Healthcare Needs
With a 90 day guarantee on all our placements, One Stop Recruiting is a reliable source for all your staffing needs, whether you want an LPN, DON, RN, or CNA.
Texas's Trusted Nurse Staffing Services
Permanent Placement, Locum Tenens, & Contract to Hire For Large Institutions To Neighboring Medical Practices

Our Registered Nurse Hiring Agency In Texas
As an experienced Texas Nurse hiring agency, One Stop Recruiting carries an exceptional track record of successfully matching qualified candidates with employers. No matter the size of your healthcare organization, we have a solution for you!

Temp & Perm Austin Nurse Staffing
Whether you seek Nurses for temporary, permanent, Locum Tenens, or contract to hire, One Stop Recruiting has access to a nationwide database of candidates and can provide the perfect match for your scheduling needs.

Contact Our Local Texas Nurse Recruiters
If you are seeking employment in Texas, don't hesitate to reach out to our Texas medical staffing service. We are experienced, friendly, and skilled in matching Nurse candidates with healthcare employers.
All Our Texas Nurse Staffing Placements Are Guaranteed For 90 Days
Our goal at One Stop Recruiting is to provide permanent placement for all of your open medical staff positions. Our 90 day guarantee ensures that we find the perfect Physician, Nurse Practitioner, Physician Assistant, or Registered Nurse to be an excellent addition to your staff.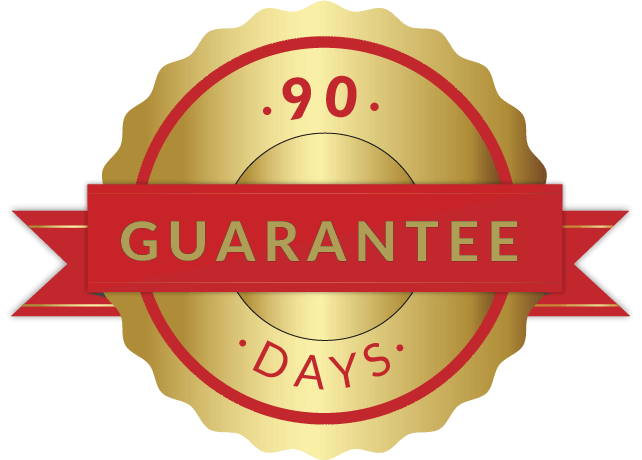 BH, Chief Medical Officer (CMO) In Chicago, Illinois
One Stop Recruiting does an amazing job, My recruiter was very professional and sent over well qualified candidates. I will use One Stop…
Brad
★★★★★

TK, Practice Manager in Fresno, California
I appreciated working with One Stop Recruiting on our search for a family practice physician. I told the Recruiter what the ideal candidate…
Theresa
★★★★★

SB, Director of Physician Recruitment In Houston, Texas
One Stop Recruiting is my go to Firm to help with my staffing needs with my practices nationwide. They do such a great job at finding…
Saam
★★★★★
Permanent Medical Positions In Texas & Statewide
One Stop Recruiting proudly provides solutions to place Physicians, Nurse Practitioners, Physician Assistants & Registered Nurses in Perm Positions! Click on the drop down arrow to the right of the "Perm Positions" tab to view all our current open states. This list is just our available permanent positions, so if you are seeking Locum Tenens or contract to hire, visit the corresponding pages to view available openings in those particular areas.
Alabama – Perm
Houston – Perm
Dallas – Perm
Austin – Perm
San Antonio – Perm
El Paso – Perm
Fort Worth – Perm
Arlington – Perm
Waco – Perm
Corpus Christi – Perm
Lubbock – Perm
Amarillo – Perm
Plano – Perm
Indiana – Perm
Frisco – Perm
McAllen – Perm
Laredo – Perm
Galveston – Perm
Irving – Perm
Beaumont – Perm
Katy – Perm
Abilene – Perm
Killeen – Perm
Brownsville – Perm
Denton – Perm
Round Rock – Perm
Nebraska – Perm
Texas City – Perm
College Station – Perm
The Woodlands – Perm
New Braunfels – Perm
San Marcos – Perm
Fredericksburg – Perm
San Angelo – Perm
McKinney – Perm
Allen – Perm
Conroe – Perm
Port Neches – Perm
Pearland – Perm