5-Star Rated Medical Staffing Company
In Tennessee

Hire Experienced
Healthcare Professionals
Hire the highest quality employees when you choose a pre-screened candidate through our Tennessee medical staffing agency.
Highly Qualified Doctors
& Physicians
Each candidate at One Stop Recruiting is licensed, pre-screened, and ready to begin a new career.
Physician Assistants &
Physical Therapists
Our Tennessee Physician recruitment agency has a candidate for virtually any medical position including CNA, PA, DON, and PT.

Nurse Practitioners, Registered
Nurses & More
Find NP, RN, LPN, and DON candidates ready for hire at our Tennessee medical recruitment agency.
Tennessee Permanent & Locum Tenens Medical
Staffing Agency
Serving Clients From Large Institutions To Neighboring
Medical Practices
No matter the size of your healthcare organization or the extent of your staffing needs, One Stop Recruiting specializes in providing comprehensive staffing solutions for healthcare workers and businesses in a variety of practice areas. Our five-star Tennessee Nurse staffing agency offers a 90 day guarantee on all hires and consistently demonstrates integrity and professionalism through every interaction.

Certified & Reliable Medical Staffing
Agency Near You
As certified Tennessee medical recruiters, One Stop Recruiting has worked tirelessly to build and maintain a reputation for filling open medical positions with speed and efficiency. We are dedicated to matching candidates with their ideal position and see each person as more than just another candidate. Our process is proven, streamlined, and effective.
Find The Ideal Candidate For Your Tennessee
Medical Practice
At One Stop Recruiting, we have access to a nationwide database of licensed, qualified candidates who are ready to start working at a moment's notice. Whether you need to fill permanent, temporary, contact, or Locum Tenens positions, our medical staffers are an excellent resource. Every placement is guaranteed for 90 days!
Professional Healthcare Staffing For Doctors,
Physicians & Nurses
We know that staffing needs in the healthcare industry are constantly fluctuating and can leave you with last minute holes in your schedule. Whether you are caught off guard or have planned ahead to the holidays, our Tennessee healthcare staffing agency is prepared with comprehensive solutions for all your needs.
Medical Staffing Solutions For Tennessee
Hospitals & Clinics
If you have found yourself with last minute staffing needs, don't hesitate to reach out to One Stop Recruiting! We offer low fees and comprehensive staffing solutions that are pre-screened and ready to join your team of employees. One Stop Recruiting is available 24/7 through phone, email, or online form!
All Medical Staffing Placements In Tennessee Are Guaranteed For 90 Days
Our goal at One Stop Recruiting is to provide permanent placement for all of your open medical staff positions. Our 90 day guarantee ensures that we find the perfect Physician, Nurse Practitioner, Physician Assistant, or Registered Nurse to be an excellent addition to your staff.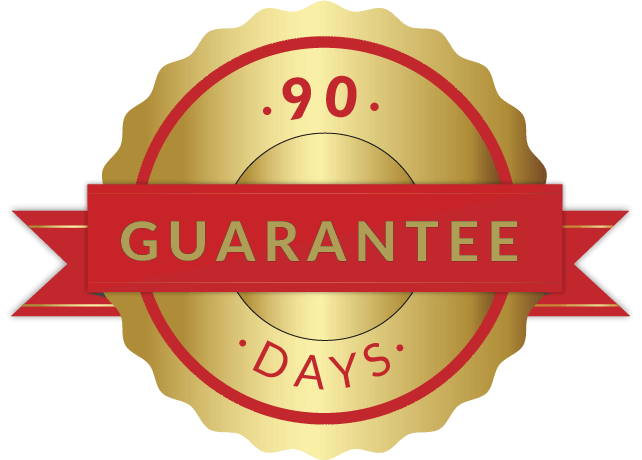 Benefits Of Choosing Our
Healthcare Recruiters

We Are Never Out Of The Fight
Capabilities Statement
DUNS | 079420979
Cage | 74XN9
Diverse | SDVOSB
Size | Small
Business Start | 2014
NAICS | 561320, 561311, 561321, 561330, 621111
Core Competencies
One Stop Recruiting, LLC (One Stop), is a Service-Disabled Veteran-Owned Small Business (SDVOSB) specializing in healthcare staffing for commercial, non-profit and government organizations nationwide. We are passionate about providing outstanding staffing services and solutions, at the best value and lowest risk to our clients. We leverage our dedicated in-house recruiters and large database of qualified candidates to find the right medical personnel to fill the government's medical staffing needs.
What Differentiates Our Medical
Staffing Services?

In-House Medical Recruiters
One Stop Recruiting is proud to carry over 50 combined years of experience in delivery and management of medical staffing services. We utilize best practice and proven methods, along with concise procedures and policies throughout the recruiting, hiring, matching, and placement process.
Experienced Management Team
Our management team at One Stop Recruiting utilizes a rigorous screening and background check process to ensure quality patient care and safety for your organization. We review placement success and retention rates to continually improve our process and ensure our clients are satisfied.
Large Database Of Candidateses
Our goal at One Stop Recruiting is to match the best candidate to the right position, rather than just choosing the first available candidate. Through exposure to a nationwide database, our recruiters' options are unlimited as we seek to meet your staffing needs. Our Clients' Testimonials

BH, Chief Medical Officer (CMO) In Chicago, Illinois
One Stop Recruiting does an amazing job, My recruiter was very professional and sent over well qualified candidates. I will use One Stop…
Brad

TK, Practice Manager in Fresno, California
I appreciated working with One Stop Recruiting on our search for a family practice physician. I told the Recruiter what the ideal candidate…
Theresa

SB, Director of Physician Recruitment In Houston, Texas
One Stop Recruiting is my go to Firm to help with my staffing needs with my practices nationwide. They do such a great job at finding…
Saam
Permanent Medical Positions In
Tennessee & Statewide
We provide solutions to place Physicians, Nurse Practitioners, Physician Assistants & Registered Nurses in Perm Positions! Click on the drop down arrow to the right of the "Perm Positions" tab to view all our current open states.
Athens – Perm
Bartlett – Perm
Brentwood – Perm
Bristol – Perm
Chattanooga – Perm
Clarksville – Perm
Cleveland – Perm
Collierville – Perm
Columbia – Perm
Cookeville – Perm
Dickson – Perm
Dyersburg – Perm
East Ridge – Perm
Farragut – Perm
Franklin – Perm
Gallatin – Perm
Germantown – Perm
Goodlettsville – Perm
Greeneville – Perm
Hendersonville – Perm
Jackson – Perm
Johnson City – Perm
Kingsport – Perm
Knoxville – Perm
La Vergne – Perm
Lebanon – Perm
Maryville – Perm
Memphis – Perm
Morristown – Perm
Mount Juliet – Perm
Murfreesboro – Perm
Nashville-Davidson – Perm
Oak Ridge – Perm
Sevierville – Perm
Seymour – Perm
Shelbyville – Perm
Smyrna – Perm
Spring Hill – Perm
Springfield – Perm
Tullahoma – Perm
Tennessee Medical Staffing
354 Flushing Drive
Nashville, TN 37211