Expert Staffing Services For Assisted Living Facilities & Nursing Homes In Tennessee

Recruit Medical Directors &
Registered Nurses
If you are looking to hire nursing leaders at your assisted living facility or nursing home, let our agents help as they can access a large pool of fantastic candidates.
Hire Certified Nursing Assistants
Near You
No matter your location, our Tennessee staffing agency is committed to finding the right certified nursing assistant for your vacancy.
Straightforward
Placement Process
When you need employees quickly, our placement process has you covered. We will sit down with you and discover what your facility needs and efficiently place the perfect candidate.
Top Choice Staffing Solutions For TN
Nursing Homes
Tennessee nursing homes find our staffing agency brings them quick and reliable results which is why we have become a top choice in the area!
The first step is to contact our agency and tell us about your medical staffing needs. From day shift to night shift to permanent to locum tenens, we will find the right candidate for you.
In the next step, One Stop Recruiting will contact you with a quote for our service, our estimated lead time, and a confirmation of your order.
At this point, you can sit back and relax while our agents do the looking for you. We will communicate with you throughout the entire process ensuring the right candidate.
Once the candidates have been placed, we will provide follow-ups to make sure they continue being the right fit and you can continue to contact your account manager if you have other staffing needs!
Types Of Facilities Served By Our Long-Term Care Staffing Agency
In Tennessee
Permanent Placement, Locum Tenens, & Contract to Hire Staffing Solutions
Near You
We serve a wide range of medical facilities from nursing homes to hospitals to at-home care. Whether you need a permanent placement, locum tenens, or contract to hire, our candidates are looking for a variety of opportunities and we will be able to find the right shift placement for your needs. We are committed to finding the right candidate and with regular follow-ups, will ensure the placement works out for both you and them. Contact us today to find out more about what we can offer your assisted care facility, pharmacy, or other medical facility.
Retirement Communities
Whether you need registered nurses, caregivers, therapists, or other healthcare specialists, we have a diverse pool of professionals ready to enhance the well-being and quality of life for your residents. We're committed to ensuring that your retirement community receives top-notch healthcare staffing solutions to meet the evolving needs of your residents.
Assisted Living Facilities
for Seniors
We specialize in delivering highly skilled medical professionals tailored specifically to the needs of your Tennessee assisted living facility for seniors. We understand the importance of experienced care in enhancing the quality of life for residents, and our diverse pool of professionals includes registered nurses, caregivers, therapists, and more.
Nursing Homes, Hospitals
& Clinics
If your nursing home, hospital, or clinic is in need of qualified medical professionals, One Stop Recruiting has you covered. Our pool of candidates can provide you with registered nurses, nurse practitioners, physicians, therapists, administrative staff, and more. With our dedicated approach to matching the right candidates with your specific requirements, you can count on us.
All of our Long Term Care Staffing Placements are Guaranteed

for 90 Days
We stand by the quality of our long-term care staffing placements with a solid 90-day guarantee. This means that if you encounter any issues or concerns regarding a placed candidate within the first three months, we are committed to addressing and rectifying the situation promptly at no additional cost to you. Our guarantee underscores our confidence in the caliber of our placements.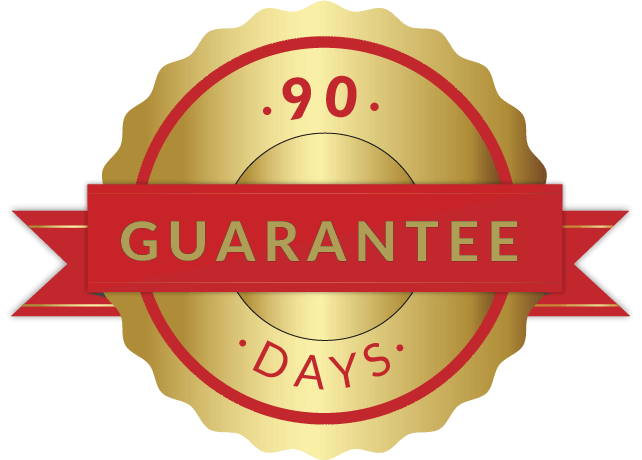 Professional Temp Nurse Staff Screening For Tennessee Assisted
Living Communities
Hire Skilled & Qualified Registered Nurses & Long Term Care Nursing Assistants
When you partner with One Stop Recruiting, you can rest assured that we are dedicated to hiring only skilled and highly qualified registered nurses and long-term care nursing assistants. Our rigorous screening process is designed to meticulously evaluate candidates' credentials, clinical expertise, and background, ensuring they meet the highest industry standards. We meticulously verify their licenses, certifications, and professional references to guarantee their competence and reliability.
Our commitment to excellence means that you can trust our candidates to provide top-notch care to your long-term care facility residents. By choosing us, you are investing in the peace of mind that comes with knowing your Tennessee staffing needs are in the hands of experts who prioritize quality and safety. Contact us for more information and to schedule an appointment to fulfill your staffing vacancies.
Our Clients' Testimonials

BH, Chief Medical Officer (CMO) In Chicago, Illinois
One Stop Recruiting does an amazing job, My recruiter was very professional and sent over well qualified candidates. I will use One Stop.
Brad
★★★★★

TK, Practice Manager in Fresno, California
I appreciated working with One Stop Recruiting on our search for a family practice physician. I told the Recruiter what the ideal candidate.
Theresa
★★★★★

SB, Director of Physician Recruitment In Houston, Texas
One Stop Recruiting is my go to Firm to help with my staffing needs with my practices nationwide. They do such a great job at finding.
Saam
★★★★★
Permanent Long Term Care Positions
Throughout Tennessee
Our agency excels in locating the ideal candidates to fill your long-term care positions across the state of Tennessee. With an extensive network of healthcare professionals and a deep understanding of the local healthcare landscape, we are well-equipped to match your specific staffing needs with highly qualified individuals. Whether you operate in Memphis, Nashville, Knoxville, or any other Tennessee location, we are committed to delivering top-tier talent to support the success of your long-term care facility.
Athens – Perm
Bartlett – Perm
Brentwood – Perm
Bristol – Perm
Chattanooga – Perm
Clarksville – Perm
Cleveland – Perm
Collierville – Perm
Columbia – Perm
Cookeville – Perm
Dickson – Perm
Dyersburg – Perm
East Ridge – Perm
Farragut – Perm
Franklin – Perm
Gallatin – Perm
Germantown – Perm
Goodlettsville – Perm
Greeneville – Perm
Hendersonville – Perm
Jackson – Perm
Johnson City – Perm
Kingsport – Perm
Knoxville – Perm
La Vergne – Perm
Lebanon – Perm
Maryville – Perm
Memphis – Perm
Morristown – Perm
Mount Juliet – Perm
Murfreesboro – Perm
Nashville-Davidson – Perm
Oak Ridge – Perm
Sevierville – Perm
Seymour – Perm
Shelbyville – Perm
Smyrna – Perm
Spring Hill – Perm
Springfield – Perm
Tullahoma – Perm
FAQs About Our Nursing Home
Staffing Services
Tennessee Recruiting Agency Helping Long-Term Care Facilities Statewide
Need To Hire Nurses And Assistants For A Hospital Or Clinic In Nashville?
Give Us A Call Today!
Whether you need nurses, assistants, or nursing directors in Nashville, we have you covered with a large pool of qualified and reliable candidates to choose from!
Are You Looking For Reliable Registered Nurses In Memphis?
We're Here To Help You
If you live in Memphis and are looking for reliable employees for your healthcare facility, look no further than One Stop Recruiting.
Does Your Retirement Community In Knoxville Need Nursing Assistants?
Contact Us!
Quality nursing assistants in Knoxville can be difficult to find which is why all of our candidates are thoroughly screened to ensure they are the right fit for you.
Are You Interested In Hiring Nursing Directors In Chattanooga?
Get In Touch With Our Agency!
When your healthcare facility has an opening for a nursing director in Chattanooga, contact One Stop Recruiting and we will find a match for you!
Tennessee Medical Staffing
354 Flushing Drive
Nashville, TN 37211