#1 CA Nurse Recruiting Agency
One Stop Recruiting is a top-rated San Francisco Nurse recruiting agency specializing in matching qualified candidates with open healthcare positions throughout various organizations in California.

San Francisco Nurse Staffing Solutions
Whether you need last minute staffing solutions or are planning ahead, our recruiters at One Stop Recruiting have a list of qualified candidates ready for immediate hire.

Best San Francisco Nurse Placement Agency
With five-star ratings across the board and a high success rate with placements, One Stop Recruiting is the preferred San Francisco Nurse placement agency in California.

Local CA Nurse Staffing Company
No matter the size of your healthcare organization, One Stop Recruiting is equipped to provide comprehensive staffing solutions, with a 90 day guarantee on all placements.
Trusted Nurse Hiring In San Francisco, CA
Serving Clients From Large institutions To Neighborhood Medical Practices
With over 50 combined years of experience in the staffing and recruiting industry, One Stop Recruiting is dedicated to matching qualified candidates with their ideal employment positions. We work with speed, urgency, and professionalism, and have access to a nationwide database of candidates so that we can provide you with the best of the best. Whether you are seeking employment or need to fill open positions, One Stop Recruiting is here to help!

Our Nurse Hiring Agency in San Francisco
When you contact One Stop Recruiting, you will quickly notice our dedication to excellence as we provide solutions for your staffing needs. Each candidate undergoes a rigorous pre-screening and background check process, to ensure a solid fit for your healthcare facility. From start to finish, we work closely with you to fill your needs!

Temp & Perm San Francisco Nurse Staffing
Not only is One Stop Recruiting ready to fill your permanent positions, but we are also an excellent resource for all your temporary, Locum Tenens, and contract positions. Our nationwide database of candidates allows us to ensure we match you with the most qualified person for the job, not just the first candidate that comes along.

Contact Our CA Nurse Recruiters
As qualified San Francisco Nurse recruiters, One Stop Recruiting knows the urgency that comes with filling the staffing holes in your schedule. When you contact us for assistance, you will receive a list of approved candidates ready for immediate placement, with no up-front fees! Give us a call today to get started with the matching process.
All Our Placements Are Guaranteed For 90 Days
Our goal at One Stop Recruiting is to provide permanent placement for all of your open medical staff positions. Our 90 day guarantee ensures that we find the perfect Physician, Nurse Practitioner, Physician Assistant, or Registered Nurse to be an excellent addition to your staff.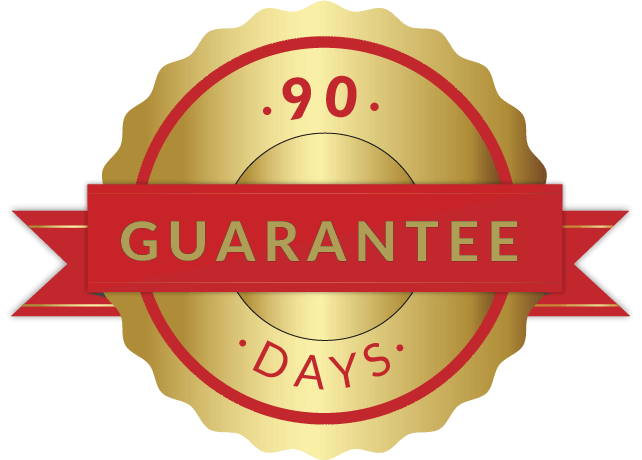 BH, Chief Medical Officer (CMO) In Chicago, Illinois
One Stop Recruiting does an amazing job, My recruiter was very professional and sent over well qualified candidates. I will use One Stop…
Brad
★★★★★

TK, Practice Manager in Fresno, California
I appreciated working with One Stop Recruiting on our search for a family practice physician. I told the Recruiter what the ideal candidate…
Theresa
★★★★★

SB, Director of Physician Recruitment In Houston, Texas
One Stop Recruiting is my go to Firm to help with my staffing needs with my practices nationwide. They do such a great job at finding…
Saam
★★★★★
Permanent Positions
We provide solutions to place Physicians, Nurse Practitioners, Physician Assistants & Registered Nurses in Perm Positions in California and other states! Don't see your city in our list? Contact us at , we will find the perfect candidate for you!
Los Angeles – Perm
San Diego – Perm
San Jose – Perm
San Francisco – Perm
Fresno – Perm
Sacramento – Perm
Long Beach – Perm
Oakland – Perm
Bakersfield – Perm
Anaheim – Perm
Stockton – Perm
Riverside – Perm
Santa Ana – Perm
Irvine – Perm
Chula Vista – Perm
Fremont – Perm
Santa Clarita – Perm
San Bernardino – Perm
Modesto – Perm
Moreno Valley – Perm
Fontana – Perm
Oxnard – Perm
Huntington Beach – Perm
Glendale – Perm
Santa Rosa – Perm
Elk Grove – Perm
Ontario – Perm
Rancho Cucamonga – Perm
Oceanside – Perm
Lancaster – Perm
Garden Grove – Perm
Palmdale – Perm
Salinas – Perm
Hayward – Perm
Corona – Perm
Sunnyvale – Perm
Pomona – Perm
Escondido – Perm
Roseville – Perm
Torrance – Perm
Fullerton – Perm
Visalia – Perm
Orange – Perm
Pasadena – Perm
Victorville – Perm
Santa Clara – Perm
Thousand Oaks – Perm
Simi Valley – Perm
Vallejo – Perm
Concord – Perm
Berkeley – Perm
Clovis – Perm
San Francisco Nurse Staffing
918 N Evergreen Ave
Los Angeles, CA 90033