Nurse Hiring Solutions For Philadelphia
Hospitals & Clinics
Whether you are seeking employees or job placement, One Stop Recruiting is a five-star Philadelphia medical staffing agency that specializes in matching qualified candidates with open positions in healthcare organizations. Whether you need to hire more employees, fill holes in your schedule, or plan ahead for the holidays, One Stop Recruiting provides quick and reliable solutions to your staffing needs. If you are seeking a career in a new facility or are fresh out of Nursing school and need employment, we have access to thousands of jobs across Philadelphia. We work with CNAs, LPNs, RNs, NPs, and DONs, so give us a call today!

Professional Nurse
Recruiting Agency
With a reputation as the #1 healthcare recruiting agency near you in Philadelphia, One Stop Recruiting has an excellent success rate for matching candidates with open Nursing positions. Our proven process and matching method ensure the ideal fit.

CNA Job Placement Agency
Near You
If you are a licensed CNA seeking employment in a hospital or clinic, our Philadelphia CNA placement agency is ready to help. We can help you find temporary or permanent employment, with no upfront fees and quick matching solutions.

RN Staffing Company
Serving Philadelphia
As an experienced staffing agency, One Stop Recruiting knows that employment needs in the healthcare industry are constantly fluctuating and can leave unanticipated holes in your schedule. Contact our Philadelphia Nurse recruiters today for quick solutions!

LPN & LVN Healthcare
Staffing Agency
Contact our LPN/LVN healthcare recruiters in Philadelphia today to begin the detailed screening and interview process as we help you find the ideal employment match. We are proud to guarantee all placements for 90 days!
Contact Us To Address Your Nurse Staffing Requirements, Whether It's Any Shift, Any Location, Permanent Or Locum Tenens – We've Got It All Covered
An Account Manager Will Respond To Confirm Your Order, Supply A Pricing Quote, & Specify The Lead Time For Fulfillment
Throughout The Fulfillment Process, Your Dedicated Account Manager Will Maintain Communication With You To Ensure A Successful Placement
Once Your Account Is Set Up, You Can Easily Place Staff Orders As Needed Through Your Account Manager Or Our Convenient Online Form
Philadelphia's Top Choice Nurse
Staffing Services
Permanent Placement, Locum Tenens & Contract To Hire For Large Institutions & Neighboring
Medical Practices

Registered Nurse
Hiring Agency
Our five-star Philadelphia Nurse placement agency is an excellent resource with high ratings. Whether you are planning ahead to the holidays or have sick staff members, One Stop Recruiting is ready to help.

Temp & Perm
Nurse Staffing
One Stop Recruiting matches candidates with temporary, permanent, locum tenens, and contract to hire positions. As skilled Philadelphia medical recruiters, our commitment is to help you find the ideal placement that suits your needs and goals.

Local Nurse Recruiters
Near You
As a locally based medical placement agency near you in Philadelphia, One Stop Recruiting works with CNAs, LPNs, LVNs, RNs, NPs, and DONs through a proven matching process to find the ideal fit for everyone.
Our Nurse Staffing Placements Are Guaranteed For 90 Days
Our goal at One Stop Recruiting is to provide permanent placement for all of your open medical staff positions. Our 90 day guarantee ensures that we find the perfect Physician, Nurse Practitioner, Physician Assistant, or Registered Nurse to be an excellent addition to your staff.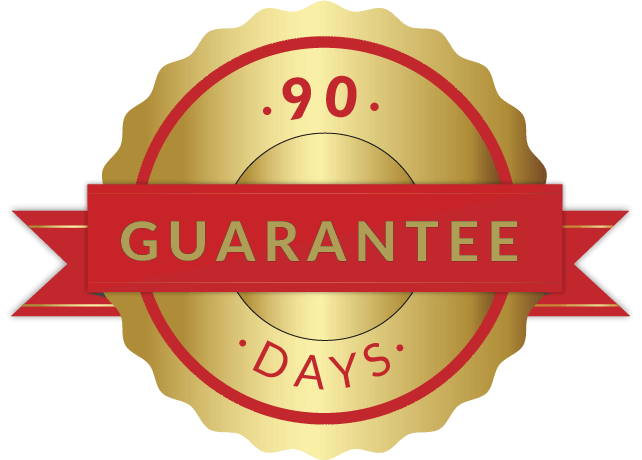 Reliable Nurse Temp Agency That Serves Philadelphia Hospitals & Clinics
Hire Nurses & CNAs With Experience And References Near You
Looking to bolster your healthcare team with experienced and highly qualified nurses and certified nursing assistants (CNAs) in your area? Look no further. Our staffing agency specializes in connecting you with healthcare professionals who bring a wealth of experience and strong references to the table. We understand the critical role these professionals play in delivering top-notch patient care, so we carefully vet each candidate to ensure they meet the highest standards.
Whether you need RNs, LPNs, CNAs, or other healthcare specialists, we have a pool of skilled professionals ready to contribute their expertise to your healthcare facility. Partner with One Stop Recruiting to access top talent that can enhance the quality of care in your healthcare institution.
Capabilities As Nurse Recruiters

We Are Never Out Of The Fight
Capabilities Statement 
DUNS | 079420979
Cage | 74XN9
Diverse | SDVOSB
Size | Small
Business Start | 2014
NAICS | 561320, 561311, 561321, 561330, 621111
Core Competencies
One Stop Recruiting, LLC (One Stop), is a Service-Disabled Veteran-Owned Small Business (SDVOSB) specializing in healthcare staffing for commercial, non-profit and government organizations nationwide. We are passionate about providing outstanding staffing services and solutions, at the best value and lowest risk to our clients. We leverage our dedicated in-house recruiters and large database of qualified candidates to find the right medical personnel to fill the government's medical staffing needs.
What Differentiates Our Philadelphia Nurse
Staffing Services?

In-House Medical Recruiters
At One Stop Recruiting, we have a team of in-house medical recruiters who have over 50 years of combined experience managing and overseeing the completion of your staffing needs. Our Philadelphia healthcare staffing agents offer a variety of outstanding staffing solutions to deliver the best recruiting, hiring, placement, and skill matching for your healthcare facility.
Experienced Management Team
Because of our decades of experience helping healthcare facilities of all sizes fill their open positions and helping medical professionals in the industry find placement, our experienced management team has a strong reputation for providing the most comprehensive medical staffing results in Philadelphia and nationwide. Contact us today to get started.
Large Database Of Candidates
Our Philadelphia healthcare staffing agents incorporate a rigorous interview and screening process to promote quality assurance when it comes to filling your open medical physicians. By carefully monitoring each candidate based on a strict set of qualifications, our large database of applicants is the perfect solution for all of your staffing needs. Nurse Staffing Services With 5 Star Testimonials
Emma J, Indiana
Had a great time working with Indiana Medical Staffing (One Stop Recruiting) for finding local nurse openings! They're very thorough and have extensive knowledge in the healthcare field which made them super easy to work with. I'd trust them with any of my staffing needs in the future if I decide to take on locum assignments! Great team!
★★★★★

Anderson Bonomo, Pennsylvania
This is my first time working with Pennsylvania medical staffing and I have had nothing but great experience working with them. He has great communication and responds back in a timely manner whether its through email or phone. I really appreciate how he can accommodate to my availability and find great hiring opportunities I am able to get! Never had any issues either with direct deposit or any miss pay day! Highly recommended service!!
★★★★★

Sebastian C, New Hampshire
I'm really enjoying the locums assignments that NH medical staffing has been giving me. Each one has been an entirely different experience, and I'm looking forward to more challenges! Their healthcare recruitment services are by far the best I've used! Affordable, quality results, guaranteed placements, and very fast! I'm excited to continue working with them!
★★★★★
Permanent Nurse Positions Near You
We provide solutions to place Physicians, Nurse Practitioners, Physician Assistants & Registered Nurses in Perm Positions! Click on the drop down arrow to the right of the "Perm Positions" tab to view all our current open positions.
Aliquippa – Perm
Allentown – Perm
Altoona – Perm
Arnold – Perm
Beaver Falls – Perm
Bethlehem – Perm
Bloomsburg – Perm
Bradford – Perm
Butler – Perm
Carbondale – Perm
Chester – Perm
Clairton – Perm
Coatesville – Perm
Connellsville – Perm
Corry – Perm
Du Bois – Perm
Duquesne – Perm
Easton – Perm
Erie – Perm
Farrell – Perm
Franklin – Perm
Greensburg – Perm
Harrisburg – Perm
Hazleton – Perm
Hermitage – Perm
Jeannette – Perm
Johnstown – Perm
Lancaster – Perm
Latrobe – Perm
Lebanon – Perm
Lock Haven – Perm
Lower Burrell – Perm
McCandless – Perm
McKeesport – Perm
Meadville – Perm
Monessen – Perm
Monongahela – Perm
Nanticoke – Perm
New Castle – Perm
New Kensington – Perm
Pittsburgh – Perm
Pittston – Perm
Pottsville – Perm
Reading – Perm
FAQs About Our Nurse Staffing Services
Nurse Staffing Agency Serving Throughout Philadelphia
Need To Fill A Registered Nurse's Shift In Center City?
Contact Our Nurse Recruiters!
When you are short staffed and need to hire quickly in Center City, look no further than our top-notch staffing agency!
Looking For Reliable Nurse Recruiters In South Philadelphia?
We're Here For You
Finding the right candidate that you can count on in your facility in South Philadelphia can be difficult. Count on One Stop Recruiting to simplify the process!
Interested In Hiring Certified Nurse Assistants In Southwest Philadelphia?
Call Our Agency Today!
Whether you need RNs, LPNs, CNAs or any other healthcare professional in Southwest Philadelphia, we have you covered!
Trying To Hire LPNs & Registered Nurses For A Hospital In West Philadelphia?
Give Us A Call!
Looking to hire a high-quality professional for your hospital in West Philadelphia? Contact One Stop Recruiting today!
Philadelphia Staffing Agency
2047 N Howard St
Philadelphia, PA 19122