Qualified Nurse Hiring Solutions In Pennsylvania
As a five-star Pennsylvania medical staffing agency, One Stop Recruiting specializes in matching qualified candidates with various healthcare organizations throughout Pennsylvania. Whether you are seeking employment or need to fill your schedule, One Stop Recruiting is the #1 choice as we work with urgency, professionalism, and integrity.

#1 Nurse Recruiting Agency In Pennsylvania
If you are a Nurse seeking employment in Pennsylvania, One Stop Recruiting can help! We are equipped to match you with your ideal position, and our rates are the lowest you will find anywhere!

Best CNA Placement Agency In Pennsylvania
As qualified Pennsylvania CNA recruiters, One Stop Recruiting carries a high success rate of matching qualified, pre-screened CNAs with open positions in various facilities. Give us a call today to learn more!

Quick RN Staffing Company
In a world where healthcare needs fluctuate constantly, our team at One Stop Recruiting can provide quick solutions to your staffing requirements. We can provide a list of qualified candidates who are ready to work!

Pennsylvania LPN Staffing For Your Healthcare Needs
If you are seeking LPNs for your healthcare staff, visit One Stop Recruiting. We pull from a nationwide database of candidates who are seeking employment. Each has been pre-screened and is ready to start.
Pennsylvania's Trusted Nurse Staffing Services
Permanent Placement, Locum Tenens, & Contract to Hire For Large Institutions To Neighboring Medical Practices

Our Registered Nurse Hiring Agency In Philadelphia
No matter the size of your agency or the extent of your staffing needs, One Stop Recruiting is ready to match you with pre-screened candidates seeking employment as a CNA, LPN, RN, or Nurse Practitioner.

Temp & Perm Philadelphia Nurse Staffing
Whether you seek temporary or permanent placement as a Nurse, our five-star Pennsylvania nurse staffing agency can help you find the perfect career match. Call today or apply online to start the placement process!

Contact Our Local Pennsylvania Nurse Recruiters
One Stop Recruiting is the preferred choice for candidates and employers alike. Our recruiters are available 24/7 to provide quick solutions to your staffing needs, and can be reached through phone, email, or online.
All Our Pennsylvania Nurse Staffing Placements Are Guaranteed For 90 Days
Our goal at One Stop Recruiting is to provide permanent placement for all of your open medical staff positions. Our 90 day guarantee ensures that we find the perfect Physician, Nurse Practitioner, Physician Assistant, or Registered Nurse to be an excellent addition to your staff.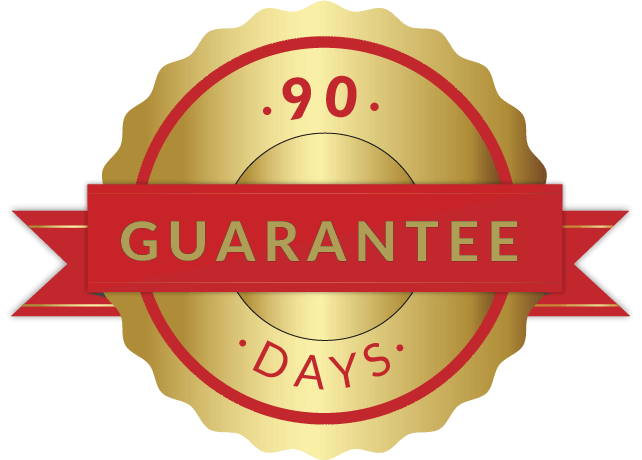 BH, Chief Medical Officer (CMO) In Chicago, Illinois
One Stop Recruiting does an amazing job, My recruiter was very professional and sent over well qualified candidates. I will use One Stop…
Brad
★★★★★

TK, Practice Manager in Fresno, California
I appreciated working with One Stop Recruiting on our search for a family practice physician. I told the Recruiter what the ideal candidate…
Theresa
★★★★★

SB, Director of Physician Recruitment In Houston, Texas
One Stop Recruiting is my go to Firm to help with my staffing needs with my practices nationwide. They do such a great job at finding…
Saam
★★★★★
Permanent Positions
We provide solutions to place Physicians, Nurse Practitioners, Physician Assistants & Registered Nurses in Perm Positions! Click on the drop down arrow to the right of the "Perm Positions" tab to view all our current open states.
Alabama – Perm
Alaska – Perm
Arizona – Perm
Arkansas – Perm
California – Perm
Colorado – Perm
Connecticut – Perm
Delaware – Perm
Florida – Perm
Georgia – Perm
Hawaii – Perm
Idaho – Perm
Illinois – Perm
Indiana – Perm
Iowa – Perm
Kansas – Perm
Kentucky – Perm
Louisiana – Perm
Maine – Perm
Maryland – Perm
Massachusetts – Perm
Michigan – Perm
Minnesota – Perm
Mississippi – Perm
Missouri – Perm
Montana – Perm
Nebraska – Perm
Nevada – Perm
New Hampshire – Perm
New Jersey – Perm
New Mexico – Perm
New York – Perm
North Carolina – Perm
North Dakota – Perm
Ohio – Perm
Oklahoma – Perm
Oregon – Perm
Pennsylvania – Perm
Rhode Island – Perm
South Carolina – Perm
South Dakota – Perm
Tennessee – Perm
Texas – Perm
Utah – Perm
Vermont – Perm
Virginia – Perm
Washington – Perm
West Virginia – Perm
Wisconsin – Perm
Wyoming – Perm
Pennsylvania Medical Staffing
2047 N Howard St
Philadelphia, PA 19122