Pennsylvania Medical Staffing Done Right

Nurse Practitioners
One Stop Recruiting provides top-rated nurse practitioner staffing in Pennsylvania using a vast library of resources and a large pool of thoroughly vetted candidates.

Physician & Specialties
Get top-rated, efficient healthcare position hiring for a wide range of physicians and specialties seeking both permanent and temporary placements in the industry.

Physician Assistants & More
For Physician Assistants seeking employment or medical facilities seeking comprehensive staffing solutions, consult with the medical recruiters at One Stop Recruiting.

Nurse Staffing Solutions
If your healthcare facility is looking for the most efficient Pennsylvania nurse staffing solutions from an industry leading medical staffing agency, contact One Stop Recruiting.
Pennsylvania's Preferred Physician Recruiting Company
Serving Clients From Large institutions To Neighborhood Medical Practices
As Pennsylvania's preferred physician recruiting company, the team at One Stop Recruiting is committed to helping clients from both large healthcare institutions to small, local medical practices. We have a strong dedication to providing comprehensive staffing solutions to a variety of healthcare organizations, giving them the best candidates and using the highest level of ethical standards. Get the best Pennsylvania physician staffing from our #1 healthcare recruitment agents!

Why Choose One Stop Recruiting In Pennsylvania?
One Stop Recruiting is a leading physician recruiting company serving Pennsylvania and medical facilities nationwide. Trained, qualified, and using the highest standards in mind, our trusted healthcare recruiters can provide you with a large pool of thoroughly vetted candidates, ensuring quick turnaround and guaranteed results.

Quick Staffing For Medical
In a time when healthcare needs are at an all time high, it's essential to have your open medical positions filled quickly and efficiently with the best candidates in the industry. One stop recruiting provides the fastest Pennsylvania physician recruitment with quality candidates and a 90-day guarantee on all placements.

Permanent, Locums, Contract
Whether you are in need of permanent placements for your staffing needs, temporary, or contract employment, our Pennsylvania physician recruiters can effectively fill your open positions or find quality placements for healthcare professionals seeking employment. Trust our medical staffing agents in Pennsylvania.

Contact One Stop Recruiting
When you need open medical positions filled at your healthcare facility, contact the Pennsylvania medical staffing agents at One Stop Recruiting. Providing quick fulfillment of quality candidates, we offer low fees and no upfront payments, making us the most affordable healthcare recruiters in Pennsylvania. Contact us today.
All Our Placements Are Guaranteed For 90 Days
At One Stop Recruiting, our Pennsylvania healthcare staffing agents offer guaranteed results for 90 days. Finding the best candidates for your medical facility is our top priority, and we do so by vetting each applicant thoroughly to give you the highest quality results for your staffing needs.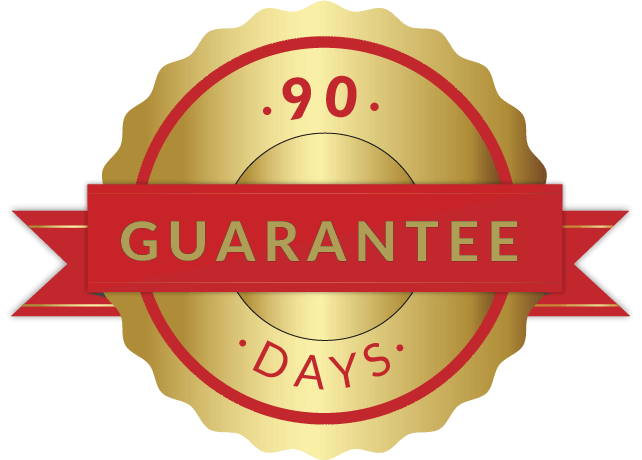 Capabilities As Medical Recruiters

We Are Never Out Of The Fight
Capabilities Statement 
DUNS | 079420979
Cage | 74XN9
Diverse | SDVOSB
Size | Small
Business Start | 2014
NAICS | 561320, 561311, 561321, 561330, 621111
Core Competencies
One Stop Recruiting, LLC (One Stop), is a Service-Disabled Veteran-Owned Small Business (SDVOSB) specializing in healthcare staffing for commercial, non-profit and government organizations nationwide. We are passionate about providing outstanding staffing services and solutions, at the best value and lowest risk to our clients. We leverage our dedicated in-house recruiters and large database of qualified candidates to find the right medical personnel to fill the government's medical staffing needs.
What Differentiates Our Pennsylvania Medical Staffing Service?

In-House Medical Recruiters
At One Stop Recruiting, we have a team of in-house medical recruiters who have over 50 years of combined experience managing and overseeing the completion of your staffing needs. Our Pennsylvania healthcare staffing agents offer a variety of outstanding staffing solutions to deliver the best recruiting, hiring, placement, and skill matching for your healthcare facility.
Experienced Management Team
Because of our decades of experience helping healthcare facilities of all sizes fill their open positions and helping medical professionals in the industry find placement, our experienced management team has a strong reputation for providing the most comprehensive medical staffing results in Pennsylvania and nationwide. Contact us today to get started.
Large Database Of Candidates
Our Pennsylvania healthcare staffing agents incorporate a rigorous interview and screening process to promote quality assurance when it comes to filling your open medical physicians. By carefully monitoring each candidate based on a strict set of qualifications, our large database of applicants is the perfect solution for all of your staffing needs. Pennsylvania's Trusted Healthcare Recruiting & Staffing Agency

BH, Chief Medical Officer (CMO) In Chicago, Illinois
One Stop Recruiting does an amazing job, My recruiter was very professional and sent over well qualified candidates. I will use One Stop…
Brad
★★★★★

TK, Practice Manager in Fresno, California
I appreciated working with One Stop Recruiting on our search for a family practice physician. I told the Recruiter what the ideal candidate…
Theresa
★★★★★

SB, Director of Physician Recruitment In Houston, Texas
One Stop Recruiting is my go to Firm to help with my staffing needs with my practices nationwide. They do such a great job at finding…
Saam
★★★★★
Permanent Positions
If you are a medical professional seeking permanent placement or are a healthcare facility looking to fill your open permanent positions, contact One Stop Recruiting. Our Pennsylvania physician staffers and recruiters offer a 90-day guarantee on all placements, as well as a quick fulfillment process to give you the staffing solutions you need. With low fees and now upfront payments, the team at One Stop Recruiting can provide you with the most affordable medical hiring nationwide.
Aliquippa – Perm
Allentown – Perm
Altoona – Perm
Arnold – Perm
Beaver Falls – Perm
Bethlehem – Perm
Bloomsburg – Perm
Bradford – Perm
Butler – Perm
Carbondale – Perm
Chester – Perm
Clairton – Perm
Coatesville – Perm
Connellsville – Perm
Corry – Perm
Du Bois – Perm
Duquesne – Perm
Easton – Perm
Erie – Perm
Farrell – Perm
Franklin – Perm
Greensburg – Perm
Harrisburg – Perm
Hazleton – Perm
Hermitage – Perm
Jeannette – Perm
Johnstown – Perm
Lancaster – Perm
Latrobe – Perm
Lebanon – Perm
Lock Haven – Perm
Lower Burrell – Perm
McCandless – Perm
McKeesport – Perm
Meadville – Perm
Monessen – Perm
Monongahela – Perm
Nanticoke – Perm
New Castle – Perm
New Kensington – Perm
Pittsburgh – Perm
Pittston – Perm
Pottsville – Perm
Reading – Perm
Pennsylvania Medical Staffing
2047 N Howard St
Philadelphia, PA 19122