Expert Staffing Solutions Tailored For Assisted Living Facilities & Nursing Homes In Pennsylvania

Hire Medical Directors & Registered Nurses
Whether you need a professional who is a great manager or experienced RNs to provide outstanding patient care, we have your facility covered.

Recruit Certified Nursing Assistants
Near You
Our Pennsylvania healthcare staffing agency has the expertise and resources you need to recruit healthcare professionals who are ready to join your team.
Fast & Easy Placement Process
Our friendly account managers handle all of the details for you to ensure a smooth, straightforward placement process for your new employees.
Exceptional Staffing Solutions For Nursing Homes In PA
Let us help you find the experienced healthcare professionals you need for your Pennsylvania assisted living or long-term care facility.
Reach out to fill any staffing needs, any shift, anywhere, permanent or locum tenens, we've got you covered
An account manager will reply to confirm your order, provide a pricing quote and lead time for the fulfillment
Your account manager will communicate with you throughout the fulfillment process and ensure a successful placement
With your account established, feel free to continue ordering staff as needed via your account manager or our online form
Comprehensive Long-Term Care Staffing Services for
Pennsylvania Facilities
Permanent Placement, Locum Tenens, & Contract To Hire Staffing Solutions
Near You
Whether you're looking for short term, long term, or permanent employees to join your team, our combat wounded veteran-owned Pennsylvania medical staffing agency is ready to provide the solutions you need. Our comprehensive recruitment process helps us place the candidates who will be the best fit for your facility. In fact, we are so confident in our placement process that we guarantee all new employees for the first 90 days! Call One Stop Recruiting today to learn why we stand out from the rest.
Retirement Communities
We can help you find physicians, nurses, and other healthcare professionals who are experienced in providing quality services for the residents of your retirement community. We place only candidates who will be an asset to your facility and will provide the best possible patient care. If you're ready to fill your open positions, call One Stop Recruiting today!
Assisted Living Facilities
We understand the many challenges that assisted living facilities face, especially in light of the healthcare workforce shortage. When you partner with us, we will work closely with you to learn your needs and goals so we can place the best candidates in your facility. Our Pennsylvania RN recruitment agency is ready to help you find the nurses and providers you need.
Nursing Homes, Hospitals
& Clinics
Our Pennsylvania medical recruiting agency takes the time to become familiar with your healthcare organization so we can understand your needs. This helps us choose from among our carefully screened healthcare professionals and place applicants who will be a great fit for your facility. Don't spend any more resources making up for understaffing. We are ready to help!
All Our Long Term Care Staffing Placements are Guaranteed for

90 Days
The experienced team at One Stop Recruiting has decades of experience in the healthcare recruiting industry, which we will put to work on your behalf. Our comprehensive screening process enables us to find the most qualified and experienced healthcare professionals who are looking for long-term care employment. Our processes work so well that we guarantee all long-term care staffing placements for the first 90 days!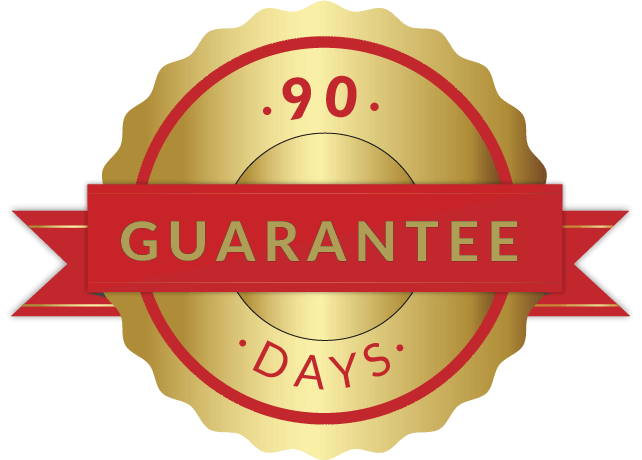 Top-Rated Temp Nurse Staff Screening Services For Pennsylvania Assisted Living Communities
Hire Highly Experienced Registered Nurses & Long Term Care Nursing Assistants
We know that assisted living facilities in Pennsylvania are dedicated to providing the best care for their residents, but this can't be accomplished without experienced nurses and support staff. Our industry leading Pennsylvania nurse recruiting agency is ready to help! We have access to a large database of qualified registered nurses seeking employment.
When you work with us, we will learn about your facility's goals and culture, then match trusted registered nurses whom we feel will be a good fit. Trust our experienced team to help you recruit and retain the registered nurses you need for success! Call One Stop Recruiting today to get started.

BH, Chief Medical Officer (CMO) In Chicago, Illinois
One Stop Recruiting does an amazing job, My recruiter was very professional and sent over well qualified candidates. I will use One Stop…
Brad
★★★★★

TK, Practice Manager in Fresno, California
I appreciated working with One Stop Recruiting on our search for a family practice physician. I told the Recruiter what the ideal candidate…
Theresa
★★★★★

SB, Director of Physician Recruitment In Houston, Texas
One Stop Recruiting is my go to Firm to help with my staffing needs with my practices nationwide. They do such a great job at finding…
Saam
★★★★★
Permanent Long Term Care Positions Throughout Pennsylvania
No matter where you're located across the state of Pennsylvania, our medical staffing agency can help you fill your open positions, enabling you to continue providing great patient care for your residents. We have the tools and resources you need to fill any jobs at your healthcare facility, whether you are seeking doctors, registered nurses, lab technicians, case managers, or other healthcare professionals. Our long-term placements are guaranteed for the first 90 days, which means working with us will only benefit your assisted living facility!
Abington – Perm
Allentown – Perm
Altoona – Perm
Bensalem – Perm
Bethel Park – Perm
Bethlehem city – Perm
Bristol township – Perm
Cheltenham – Perm
Chester city – Perm
Cranberry township – Perm
Erie – Perm
Falls township – Perm
Hampden – Perm
Harrisburg – Perm
Haverford – Perm
Hempfield township – Perm
Lancaster city – Perm
Lower Macungie – Perm
Lower Makefield – Perm
Lower Merion – Perm
Lower Paxton – Perm
Manheim township – Perm
Middletown township – Perm
Millcreek township – Perm
Mount Lebanon – Perm
Norristown – Perm
North Huntingdon – Perm
Northampton township – Perm
Penn Hills – Perm
Philadelphia – Perm
Pittsburgh – Perm
Radnor – Perm
Reading city – Perm
Ridley – Perm
Ross township – Perm
Scranton – Perm
State College – Perm
Tredyffrin – Perm
Upper Darby – Perm
Upper Merion – Perm
Warminster – Perm
Wilkes-Barre city – Perm
York city – Perm
York township – Perm
FAQs About Our Nursing Home Staffing Services
Statewide Recruiting Agency Assisting Long Term Care Facilities
In Pennsylvania
Looking for Nurse Assistants for Your Assisted Living Facilities in Philadelphia?
Let Us Assist You!
One Stop Recruiting is ready to handle all of your nursing needs so that your facility can provide the best care for all of your patients.
Need Licensed Practical Nurses (LPN) For Your Nursing Homes in Pittsburgh?
Give Us A Call!
No matter what healthcare positions are open at your facility, we offer a fast and easy hiring process and guarantee our long term placements for 90 days.
Want Experienced Physical Therapists For Your Rehabilitation Center In Allentown?
Contact Us Now!
Stop losing time and resources to healthcare recruitment; call One Stop Recruiting today and we will handle all of the details for you!
Seeking Reliable Registered Nurses For Your Long-Term Care Facility In Erie?
Reach Out To Us Today!
Let us help you find the experienced healthcare professionals your facility needs for success. We are ready to assist you!
Pennsylvania Medical Staffing
2047 N Howard St
Philadelphia, PA 19122