Orlando Medical Staffing Done Right

Nurse Practitioners
One Stop Recruiting specializes in matching qualified Nurse Practitioners with a variety of open positions in healthcare organizations throughout Orlando, FL. Give us a call to get started.

Physician & Specialties
If you are a Physician or specialty healthcare worker seeking employment, One Stop Recruiting can match you with your ideal career. Apply online or in person!

Physician Assistants & More
As a top-rated Orlando medical staffing agency, One Stop Recruiting is ready to match pre-screened, qualified PA and MA applicants with their ideal healthcare career in Orlando.

Nurse Staffing Solutions
If you are a licensed Nurse, LPN, RN, or CNA, One Stop Recruiting is an excellent resource for your career needs. From part-time to full-time, there is something for everyone.
Orlando's Preferred Physician Recruiting Company
Serving Clients From Large institutions To Neighborhood Medical Practices
As a five-star Orlando Physician recruiting agency, One Stop Recruiting specializes both in matching qualified Physicians with employment opportunities and working with healthcare organizations to fill their staffing needs. Our recruiters have access to a nationwide database of applicants who have undergone rigorous background and screening checks to ensure they are ready for immediate hire. Whether you seek full-time, part-time, contract, or locum tenens employment, One Stop Recruiting is an excellent resource.

Why Choose One Stop Recruiting
No matter the size of your healthcare facility, our Orlando Physician recruitment staff have worked tirelessly to build an outstanding reputation for filling employment needs with the ideal candidate. All placements are guaranteed for 90 days and we are always available for a conversation about your overall satisfaction with the hiring process. With over 50 combined years of recruitment experience, One Stop Recruiting is continually improving our process to ensure total satisfaction for all parties.

Permanent, Locums, Contract
Not only is One Stop Recruiting an excellent resource for filling permanent Physician openings, but we also carry a continuing list of pre-screened candidates who are seeking employment in a temporary, contract, or locum tenens opportunity. Our nationwide database of candidates allows us to find the most qualified candidates to join your healthcare organization. Whether your staffing needs are last-minute or long-anticipated, our team at One Stop Recruiting is prepared to help.

Quick Staffing For Medical
As an experienced Orlando Physician staffing agency, One Stop Recruiting knows that staffing needs in the healthcare industry are constantly fluctuating and can change in the blink of an eye. Not only are we always screening new potential candidates, but our recruiters have a list of candidates who are ready for hire at a moment's notice. If you have found yourself with staffing holes in your schedule, don't hesitate to call One Stop Recruiting!

Contact One Stop Recruiting
At One Stop Recruiting, we highly value our candidates and employers. By being available 24/7 through phone, email, or online form, our Orlando medical recruiters are always able to respond to your requests for employees quickly. We also guarantee all placements for 90 days to ensure the ideal fit, so if any issue arises, we are ready to find a solution. Contact One Stop Recruiting today to start the matching process!
All Our Placements Are Guaranteed For 90 Days
Our goal at One Stop Recruiting is to provide permanent placement for all of your open medical staff positions. Our 90 day guarantee ensures that we find the perfect Physician, Nurse Practitioner, Physician Assistant, or Registered Nurse to be an excellent addition to your staff.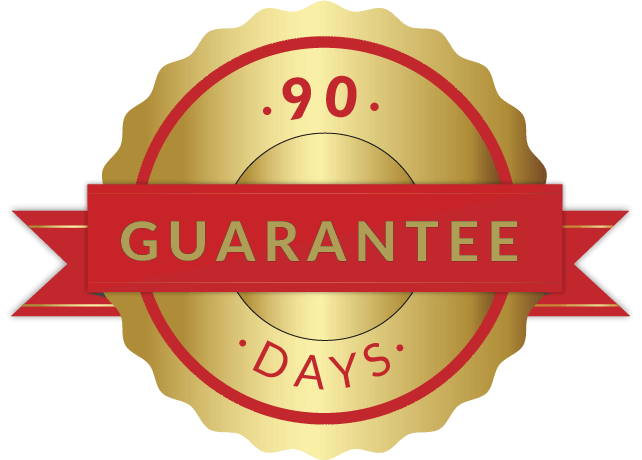 Capabilities As Medical Recruiters

We Are Never Out Of The Fight
Capabilities Statement 
DUNS | 079420979
Cage | 74XN9
Diverse | SDVOSB
Size | Small
Business Start | 2014
NAICS | 561320, 561311, 561321, 561330, 621111
Core Competencies
One Stop Recruiting, LLC (One Stop), is a Service-Disabled Veteran-Owned Small Business (SDVOSB) specializing in healthcare staffing for commercial, non-profit and government organizations nationwide. We are passionate about providing outstanding staffing services and solutions, at the best value and lowest risk to our clients. We leverage our dedicated in-house recruiters and large database of qualified candidates to find the right medical personnel to fill the government's medical staffing needs.
What Differentiates Our Orlando Medical Staffing Service?

In-House Medical Recruiters
Each recruiter at One Stop Recruiting undergoes a thorough screening and background check process to ensure they are willing to uphold our standards and ethics. We always want our clients to feel valued and prioritized when they work with us, so we use in-house recruiters to ensure consistency across the board. We carry over 50 combined years of recruitment experience!
Experienced Management Team
With over 50 combined years of experience in matching candidates and employers throughout Orlando and the rest of the United States, One Stop Recruiting values integrity, respect, and reliability. Over the years, our management team has perfected our process to find the most streamlined, effective way to ensure employers and candidates are ideally matched. Call today to learn more about our credentials!
Large Database of Candidates
One Stop Recruiting works with candidates and healthcare organizations across the country. We have access to a nationwide database of interested, qualified applicants who are seeking employment in Orlando or elsewhere, and carry ongoing professional relationships with healthcare facilities who have consistently received excellent employees from us. We respond to all requests with urgency and priority! Orlando's Trusted Physician Recruiting Company

BH, Chief Medical Officer (CMO) In Chicago, Illinois
One Stop Recruiting does an amazing job, My recruiter was very professional and sent over well qualified candidates. I will use One Stop…
Brad
★★★★★

TK, Practice Manager in Fresno, California
I appreciated working with One Stop Recruiting on our search for a family practice physician. I told the Recruiter what the ideal candidate…
Theresa
★★★★★

SB, Director of Physician Recruitment In Houston, Texas
One Stop Recruiting is my go to Firm to help with my staffing needs with my practices nationwide. They do such a great job at finding…
Saam
★★★★★
Permanent Occupational Therapist Positions Throughout Arizona
At One Stop Recruiting, we provide ideal solutions for Nurses, Physicians, Assistants, and other medical professionals seeking permanent placement anywhere in the United States. Continue reading below to view all of our open permanent positions nationwide.
Phoenix – Perm
Tucson – Perm
Mesa – Perm
Chandler – Perm
Glendale – Perm
Scottsdale – Perm
Gilbert – Perm
Tempe – Perm
Peoria – Perm
Surprise – Perm
Avondale – Perm
Goodyear – Perm
Buckeye – Perm
Casa Grande – Perm
Lake Havasu City – Perm
Sierra Vista – Perm
Maricopa – Perm
Marana – Perm
Oro Valley – Perm
Prescott – Perm
Prescott Valley – Perm
Bullhead City – Perm
Apache Junction – Perm
El Mirage – Perm
Kingman – Perm
Queen Creek – Perm
Sahuarita – Perm
San Luis – Perm
Florence – Perm
Fountain Hills – Perm
Nogales – Perm
Eloy – Perm
Douglas – Perm
Payson – Perm
Paradise Valley – Perm
Coolidge – Perm
Winslow – Perm
Somerton – Perm
Chino Valley – Perm
Cottonwood – Perm
Camp Verde – Perm
Show Low – Perm
Sedona – Perm
One Stop Recruiting & Medical Billing
3361 Hendricks Ave
Jacksonville, FL 32207