#1 Orlando Nurse Recruiting Agency
Whether you are an LPN, RN, CNA, or Nurse Practitioner, One Stop Recruiting can help you match with your ideal career position in Orlando.

Orlando Nurse Staffing Solutions
With a nationwide database of qualified Nurse candidates, One Stop Recruiting will respond to your requests for employees with urgency and priority.

Best Orlando Nurse Placement Agency
We carry over 50 combined years of experience in the recruitment industry, and a strong track record of successfully matching qualified applicants with employment.

Local Orlando Nurse Staffing Company
As the #1 Orlando Nurse staffing agency, One Stop Recruiting guarantees all placements for 90 days to ensure the ideal fit for all parties involved.
Trusted Nurse Hiring In Orlando, FL
Serving Clients From Large institutions To Neighborhood Medical Practices
No matter the size of your healthcare facility or scope of staffing needs, One Stop Recruiting is equipped to provide comprehensive staffing solutions. Our Orlando medical recruiters have access to a nationwide database of pre-screened, qualified candidates who are ready to start work at a moment's notice. We can help fill positions in your healthcare organization with speed while demonstrating the utmost level of integrity and professionalism.

Our Nurse Hiring Agency In Orlando, FL
At One Stop Recruiting, we know that your staffing needs are constantly fluctuating and can leave holes in your schedule in the blink of an eye. If you find yourself in last minute need of a Nurse Practitioner, LPN, RN, or CNA, do not hesitate to contact our recruiters at One Stop Recruiting. We have a running list of qualified candidates ready for hire in Orlando!

Temp & Perm Orlando Nurse Staffing
Our five-star Orlando medical staffing agency specializes in filling Permanent, Temporary, Contract, and Locum Tenens positions in various healthcare organizations. Whether your staffing needs are long-anticipated or last-minute, we are always equipped to provide comprehensive Nurse staffing solutions. Contact One Stop Recruiting today to learn more or to get started with the matching process! We are available 24/7 through phone, email, or at our Orlando location.

Contact Our FL Nurse Recruiters
At One Stop Recruiting, we respond to your requests for staffing with speed and urgency. Our 90 day guarantee ensures that we can help you find the perfect fit with total satisfaction for all parties involved, and we are always ready to find a solution if an issue arises. Our friendly recruiters are available 24/7 through phone, email, or in-person, so don't hesitate to reach out!
All Our Placements Are Guaranteed For 90 Days
Our goal at One Stop Recruiting is to provide permanent placement for all of your open medical staff positions. Our 90 day guarantee ensures that we find the perfect Physician, Nurse Practitioner, Physician Assistant, or Registered Nurse to be an excellent addition to your staff.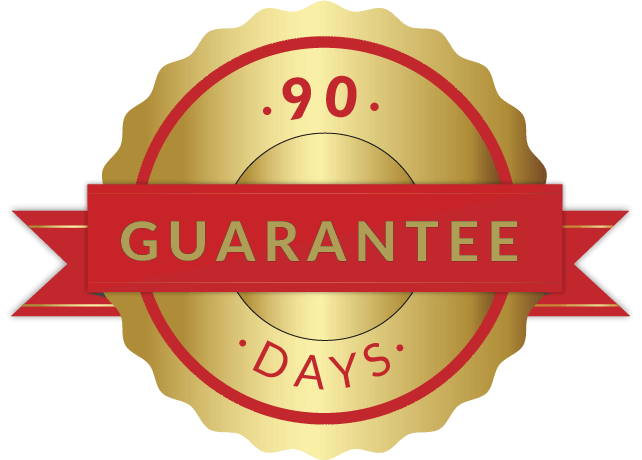 BH, Chief Medical Officer (CMO) In Chicago, Illinois
One Stop Recruiting does an amazing job, My recruiter was very professional and sent over well qualified candidates. I will use One Stop…
Brad
★★★★★

TK, Practice Manager in Fresno, California
I appreciated working with One Stop Recruiting on our search for a family practice physician. I told the Recruiter what the ideal candidate…
Theresa
★★★★★

SB, Director of Physician Recruitment In Houston, Texas
One Stop Recruiting is my go to Firm to help with my staffing needs with my practices nationwide. They do such a great job at finding…
Saam
★★★★★
Permanent Occupational Therapist Positions Throughout Arizona
At One Stop Recruiting, we provide ideal solutions for Nurses, Physicians, Assistants, and other medical professionals seeking permanent placement anywhere in the United States. Continue reading below to view all of our open permanent positions nationwide.
Phoenix – Perm
Tucson – Perm
Mesa – Perm
Chandler – Perm
Glendale – Perm
Scottsdale – Perm
Gilbert – Perm
Tempe – Perm
Peoria – Perm
Surprise – Perm
Avondale – Perm
Goodyear – Perm
Buckeye – Perm
Casa Grande – Perm
Lake Havasu City – Perm
Sierra Vista – Perm
Maricopa – Perm
Marana – Perm
Oro Valley – Perm
Prescott – Perm
Prescott Valley – Perm
Bullhead City – Perm
Apache Junction – Perm
El Mirage – Perm
Kingman – Perm
Queen Creek – Perm
Sahuarita – Perm
San Luis – Perm
Florence – Perm
Fountain Hills – Perm
Nogales – Perm
Eloy – Perm
Douglas – Perm
Payson – Perm
Paradise Valley – Perm
Coolidge – Perm
Winslow – Perm
Somerton – Perm
Chino Valley – Perm
Cottonwood – Perm
Camp Verde – Perm
Show Low – Perm
Sedona – Perm
One Stop Recruiting & Medical Billing
3361 Hendricks Ave
Jacksonville, FL 32207