Expert Staffing Solutions For Assisted Living Facilities & Nursing
Homes In Ohio

Recruit Medical Directors &
Registered Nurses
When you are in need of a medical director, registered nurse, physical therapist, or other medical professional, One Stop Recruiting has the resources you need to find the perfect fit.
Hire Certified Nursing Assistants
Near You
Finding a Ohio Certified Nursing Assistant in your area doesn't have to be an arduous process. With our trained managers and recruitment specialists, we can find you great candidates from our database!
Simple & Efficient
Placement Process
Our trusted Ohio medical recruitment agency provides a quick and simple process through their many resources that will help you find your perfect medical professional in no time!
Top Choice Nursing Home Staffing Agencies
In Ohio
When nursing homes are looking for Ohio staffing agencies to fulfill a position, they reach out to One Stop Recruiting. With efficient and trustworthy service, we have become Ohio's top choice staffing agency.
Reach out to fill any staffing needs, any shift, anywhere, permanent or locum tenens, we've got you covered
An account manager will reply to confirm your order, provide a pricing quote and lead time for the fulfillment
Your account manager will communicate with you throughout the fulfillment process and ensure a successful placement
With your account established, feel free to continue ordering staff as needed via your account manager or our online form
Types Of Facilities Served By Our Long Term Care Staffing Agency
In Ohio
Permanent Placement, Locum Tenens, & Contract To Hire Staffing Solutions
Near You
Experience a process that will make finding your permanent placements, locum tenens, and contract to hires simple with our Ohio staffing agency. Whether you are looking for your retirement community, assisted living facility, hospital, nursing home, or clinic, with access to our pool of highly qualified and screened candidates, we are sure to have the professional you need. Contact us today for more information about our staffing process!
Retirement Communities
As an Ohio staffing agency that specializes in medical hires, we understand how important it is to find a highly skilled and trustworthy employee for your retirement community. The work you do for your residents is important which is why we carefully screen our applicants and take the time to understand what your facility needs.
Assisted Living Facilities
for Seniors
It takes a special person to care for your seniors in your assisted living facility and we believe we can find a candidate that will fit the bill. With low fees and no upfront payments, you can trust that we will be a cost-effective way to fill your position so that quality care for your residents can continue.
Nursing Homes, Hospitals
& Clinics
When you need a registered nurse, nursing assistant, physical therapist, or physician for your nursing home, hospital or clinic, look no further than One Stop Recruiting. We will help you every step of the way starting from personally getting to know your candidates to ensure they are the right fit to walking you through crafting the perfect offer based on the current market. We want your success and will do what we can to get you there.
All Our Long Term Care Staffing Placements Are Guaranteed

For 90 Days
With over 50 years of combined experience, our Ohio medical staffing agency is confident that we can find a quality professional for your facility. Our in-house recruiters are always working to screen and source qualified candidates so when you need to hire, the options are plentiful. Not only that, but we guarantee our long term staffing placements for 90 days! That means if they don't work out, we will step back in to find someone that does.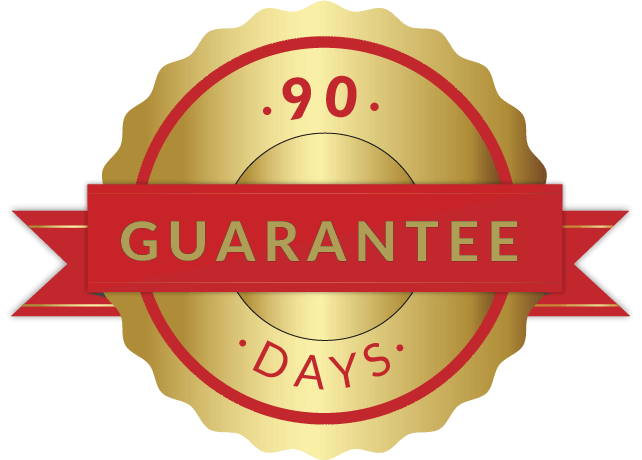 Ohio's Leading Temp Nurse Staff Screening Services For Assisted
Living Communities
Hire Certified & Skilled Registered Nurses & Long Term Care
Nursing Assistants
Experience the benefits of having our skilled recruiters on your recruitment team. We have been in the industry for a long time and have acquired many resources and benefits that make us Ohio's leading staffing service. Whether you need a screened and qualified temporary nursing staff, registered nurse, or long term nursing assistant, we have your assisted living community or other medical facility covered.
Not only can we provide what you need, we also take client relationships very seriously and want to ensure an experience you are pleased with. With professionalism, we hope that our services will not only meet your needs, but exceed them.
Our Clients' Testimonials

BH, Chief Medical Officer (CMO) In Chicago, Illinois
One Stop Recruiting does an amazing job, My recruiter was very professional and sent over well qualified candidates. I will use One Stop.
Brad
★★★★★

TK, Practice Manager in Fresno, California
I appreciated working with One Stop Recruiting on our search for a family practice physician. I told the Recruiter what the ideal candidate.
Theresa
★★★★★

SB, Director of Physician Recruitment In Houston, Texas
One Stop Recruiting is my go to Firm to help with my staffing needs with my practices nationwide. They do such a great job at finding.
Saam
★★★★★
Permanent Long-Term Care Positions
Throughout Ohio
Every region has its unique requirements and challenges which is why we have recruiters in your Ohio region to ensure the right permanent long-term care candidate for your area. Our qualified professionals throughout Ohio are eager to find a new opportunity. Let One Stop Recruiting reference check and verify the experience and quality of the candidates in your area so that you can get that long-term care position filled and get back to caring for your patients.
Columbus – Perm
Cleveland – Perm
Cincinnati – Perm
Toledo – Perm
Akron – Perm
Dayton – Perm
Parma – Perm
Canton – Perm
Youngstown – Perm
Lorain – Perm
Hamilton – Perm
Springfield – Perm
Kettering – Perm
Elyria – Perm
Lakewood – Perm
Cuyahoga Falls – Perm
Middletown – Perm
Dublin – Perm
Beavercreek – Perm
Euclid – Perm
Mansfield – Perm
Newark – Perm
Mentor – Perm
Strongsville – Perm
Dearborn – Perm
Medina – Perm
Westerville – Perm
North Olmsted – Perm
Westlake – Perm
Reynoldsburg – Perm
Grove City – Perm
Stow – Perm
Dublin – Perm
Warren – Perm
Findlay – Perm
Lancaster – Perm
Lima – Perm
Huber Heights – Perm
Marion – Perm
Upper Arlington – Perm
Gahanna – Perm
Brunswick – Perm
Hilliard – Perm
Stow – Perm
North Ridgeville – Perm
Mason – Perm
Massillon – Perm
North Royalton – Perm
Bowling Green – Perm
FAQS About Our Staffing Services For
Nursing Homes
Ohio Recruiting Agency Serving Long-Term Care
Facilities Statewide
Need To Hire Nurses And Assistants For A Hospital Or Clinic In Columbus?
Give Us A Call Today!
Let us provide the staffing solutions you need at your Columbus hospital with our exclusive resources at One Stop Recruiting.
Are You Looking For Reliable Registered Nurses In Cleveland?
We're Here To Help You
Whether you're looking for a registered nurse, physician, or nursing assistant in Cleveland, we have you covered!
Does Your Retirement Community In Cincinnati Need Nursing Assistants?
Contact Us!
Experience dedicated recruiters, carefully screened applicants, and highly qualified professionals in Cincinnati with our Ohio staffing services!
Are You Interested In Hiring Nursing Directors In Akron?
Get In Touch With Our Agency!
When you're ready to look for skilled hires in the Akron area, look no further and let One Stop Recruiting help you!
Ohio Medical Staffing
289 S Ogden Ave
Columbus, OH 43204