New Hampshire Medical Staffing Done Right

Nurse Practitioners
One Stop Recruiting has a wide variety of resources and team members available to help you find ideal permanent placement as a Nurse Practitioner in New Hampshire.

Physician & Specialties
Any physician or specialist seeking permanent employment with One Stop Recruiting in New Hampshire receives guaranteed placement with an excellent health team.

Physician Assistants & More
Along with providing positions for Nurses, Physicians, and Specialists, One Stop Recruiting offers a variety of staffing solutions for Physician Assistants and other healthcare professionals.

Nurse Staffing Solutions
Whether you are looking to hire or seeking placement in New Hampshire, One Stop Recruiting is a #1 medical recruiting agency with excellent solutions for all your staffing and placement needs.
New Hampshire's Preferred Healthcare Staffing Agencies
Serving Clients From Large institutions To Neighborhood Medical Practices
One Stop Recruiting is driven by the desire to serve our healthcare organizations in New Hampshire with professionalism and efficiency. We strive to provide high-quality, pre-screened candidates who will exceed their needs and fit well with their healthcare teams. With high ethical standards of practice, a respectful approach to every organization and candidate, and superior service, One Stop Recruiting can be trusted with all your staffing needs.

Why Choose One Stop Recruiting In New Hampshire?
The common denominator with every successful match is simple: results. One Stop Recruiting is fully committed to filling your open positions with capable, pre-screened candidates in a timely manner. Our top-rated medical recruiters have an excellent track record of effective matches using our proven process. Contact us today to learn more about our services!

Quick Staffing For Medical
The expert consultants at One Stop Recruiting employ trained professionals who are committed to providing fast, efficient medical staffing solutions for healthcare organizations. Whether you are a Nurse Practitioner, Physician Assistant, Physician, Director of Nursing, or other healthcare professional, we guarantee permanent placement with a variety of organizations throughout New Hampshire.

Permanent, Locums, Contract
Not only does One Stop Recruiting have an impressive track record of filling permanent positions for medical professionals, but we can also match you with open positions for your Locum Tenens or contract to hire needs. We have a number of open temporary positions available for Nurses, Physicians, Specialists, and more.

Contact One Stop Recruiting
For the best recruitment and matching services in New Hampshire, contact One Stop Recruiting. Whether you are a Nurse, Nurse Practitioner, Director of Nursing, Physician Assistant, Physician, Specialist, Unit Manager, or other healthcare professional, One Stop Recruiting can be trusted to find the ideal healthcare team for you to join in New Hampshire.
All Our New Hampshire Placements Are Guaranteed For 90 Days
Our goal at One Stop Recruiting is to provide permanent placement for all of your open medical staff positions. Our 90 day guarantee ensures that we find the perfect Physician, Nurse Practitioner, Physician Assistant, or Registered Nurse to be an excellent addition to your staff.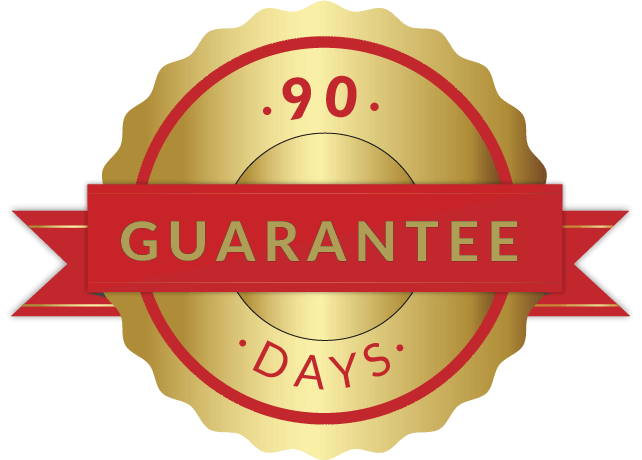 Capabilities As New Hampshire Medical Recruiters

We Are Never Out Of The Fight
Capabilities Statement 
DUNS | 079420979
Cage | 74XN9
Diverse | SDVOSB
Size | Small
Business Start | 2014
NAICS | 561320, 561311, 561321, 561330, 621111
Core Competencies
One Stop Recruiting, LLC (One Stop), is a Service-Disabled Veteran-Owned Small Business (SDVOSB) specializing in healthcare staffing for commercial, non-profit and government organizations nationwide. We are passionate about providing outstanding staffing services and solutions, at the best value and lowest risk to our clients. We leverage our dedicated in-house recruiters and large database of qualified candidates to find the right medical personnel to fill the government's medical staffing needs.
What Differentiates Our New Hampshire Medical Staffing Service?

In-House Medical Recruiters
Our expert matching team employs a rigorous interview and screening process for every candidate before connecting them to you. With careful monitoring and communication throughout the matching process, One Stop Recruiting is committed to providing qualified, high-quality candidates to ensure a high retention rate for your organization along with excellent patient care.
Experienced Management Team
One Stop Recruiting carries over 50 years of combined experience with successfully matching qualified candidates to open positions throughout New Hampshire and nationwide. With a focus on best practice, well-defined procedures, and clear policies, we stand out as #1 in the process of recruitment, screening, hiring, placement, and matching. To learn more about our services and how we can help you, contact One Stop Recruiting today!
Large Database Of Candidates
Our phenomenal team of experts know that just because a candidate is first, does not make them the best fit for a particular organization. Instead, we utilize our proven matching process and have access to a nationwide database of qualified medical professionals to ensure that every candidate and open position will find the ideal fit. New Hampshire's Trusted Healthcare Recruiting & Staffing Agency

BH, Chief Medical Officer (CMO) In Chicago, Illinois
One Stop Recruiting does an amazing job, My recruiter was very professional and sent over well qualified candidates. I will use One Stop…
Brad

TK, Practice Manager in Fresno, California
I appreciated working with One Stop Recruiting on our search for a family practice physician. I told the Recruiter what the ideal candidate…
Theresa

SB, Director of Physician Recruitment In Houston, Texas
One Stop Recruiting is my go to Firm to help with my staffing needs with my practices nationwide. They do such a great job at finding…
Saam
Permanent Positions
One Stop Recruiting proudly provides solutions to place Physicians, Nurse Practitioners, Physician Assistants & Registered Nurses in Perm Positions! Click on the drop down arrow to the right of the "Perm Positions" tab to view all our current open states. This list is just our available permanent positions, so if you are seeking Locum Tenens or contract to hire, visit the corresponding pages to view available openings in those particular areas.
Berlin – Perm
Campton – Perm
Claremont – Perm
Concord – Perm
Conway – Perm
Derry – Perm
Durham – Perm
Epping – Perm
Exeter – Perm
Franklin – Perm
Gilford – Perm
Goffstown – Perm
Gorham – Perm
Hampstead – Perm
Hampton – Perm
Hanover – Perm
Hooksett – Perm
Jaffrey – Perm
Keen – Perm
Laconia – Perm
Lebanon – Perm
Lincoln – Perm
Littleton – Perm
Londonderry – Perm
Manchester – Perm
Meredith – Perm
Merrimack – Perm
Milford – Perm
Nashua – Perm
New London – Perm
Newmarket – Perm
North Hampton – Perm
Ossipee – Perm
Peterborough – Perm
Pittsburg – Perm
Plaiston – Perm
Portsmouth – Perm
Rindge – Perm
Rochester – Perm
Seabrook – Perm
Somersworth – Perm
Stratham – Perm
Windham – Perm
Wolfeboro – Perm
New Hampshire Medical Staffing
1641 Lafayette Rd
Portsmouth, NH 03801