Pre-Qualified Staffing Services For Assisted Living Facilities & Nursing Homes In Michigan

Recruit Medical Directors & Registered Nurses
One Stop Recruiting specializes in hiring highly qualified healthcare professionals who can provide exceptional care to your residents.
Hire Certified Nursing Assistants Near You
Our staffing agency makes it easy for you to hire CNAs in Michigan who are dedicated to providing compassionate care to your residents.
Easy & Quick Placement Process
We offer an efficient placement process, so you can have qualified healthcare professionals on board in no time. Let us take the stress out of staffing for you.
Top Choice Staffing Solutions For MI Nursing Homes
Our team of experienced recruiters will work closely with you to find the perfect healthcare professionals to meet your unique needs.
Reach out to fill any staffing needs, any shift, anywhere, permanent or locum tenens, we've got you covered
An account manager will reply to confirm your order, provide a pricing quote and lead time for the fulfillment
Your account manager will communicate with you throughout the fulfillment process and ensure a successful placement
With your account established, feel free to continue ordering staff as needed via your account manager or our online form
Types Of Facilities Served By Our Long Term Care Staffing
Agency In Michigan
Permanent Placement, Locum Tenens, & Contract To Hire Staffing Solutions Near You
At One Stop Recruiting, our purpose is to provide exceptional recruitment services to healthcare organizations. We strive to deliver the highest quality physician and mid-level candidates that will not only meet but exceed their expectations. Our team of seasoned professionals is committed to upholding ethical standards of practice while maintaining excellence in client relations and superior service throughout the recruitment process. We are confident that our services will exceed your expectations and look forward to building a long-lasting relationship with your organization.
Retirement Communities
Our staffing solutions can help find qualified and compassionate healthcare professionals to provide care and support to seniors. We can help you hire medical directors, registered nurses, certified nursing assistants, and other healthcare professionals who can help ensure that residents of retirement communities receive the best care possible.
Assisted Living Facilities
We recruit highly qualified and dedicated healthcare professionals who can provide quality care to residents of assisted living facilities. We aim to give you a reliable staffing solution for your healthcare facility so you can focus on other tasks to make the place a perfect environment for the residents.
Nursing Homes, Hospitals & Clinics
Nursing homes, hospitals, and clinics require highly qualified and experienced healthcare professionals to provide quality care to patients. Our team recruits registered nurses, licensed practical nurses, certified nursing assistants, medical directors, and other healthcare professionals with the experience and expertise needed to provide top-notch care to patients.
All Our Long Term Care Staffing Placements Are Guaranteed For 90 Days
We are so confident in the skills and dedication of our healthcare professionals that we guarantee all our staffing placements for 90 days. Our guarantee means that if for any reason you are not satisfied with the healthcare professional we have placed in your facility, we will work with you to find a replacement.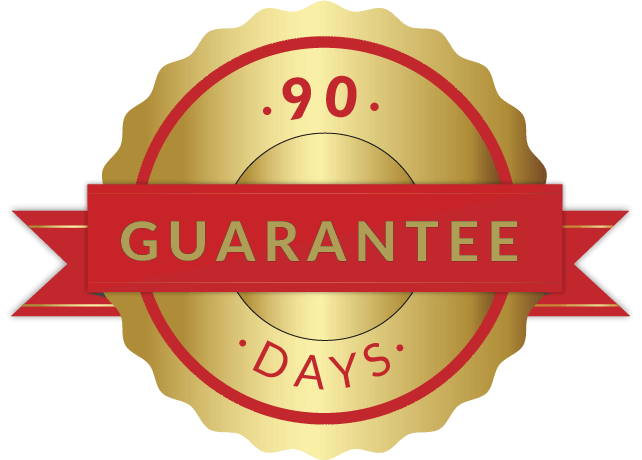 Top-Rated Temp Nurse Staff Screening For Michigan Assisted
Living Communities
Hire Skilled & Qualified Registered Nurses & Long Term Care Nursing Assistants
Our thorough screening process ensures that all our healthcare professionals are experienced, skilled, and have the necessary qualifications to provide quality care to your residents. We thoroughly inspect all temporary nurses and nursing assistants by checking their credentials, licenses, and work experience. We also conduct background checks to ensure our healthcare professionals have a clean record.
We work closely with Michigan assisted living communities to understand their unique staffing needs and provide customized staffing solutions to meet their requirements. With our top-rated temporary nurse staffing solutions, you can have peace of mind knowing that your residents are receiving the highest level of care.

BH, Chief Medical Officer (CMO) In Chicago, Illinois
One Stop Recruiting does an amazing job, My recruiter was very professional and sent over well qualified candidates. I will use One Stop.
Brad
★★★★★

TK, Practice Manager in Fresno, California
I appreciated working with One Stop Recruiting on our search for a family practice physician. I told the Recruiter what the ideal candidate.
Theresa
★★★★★

SB, Director of Physician Recruitment In Houston, Texas
One Stop Recruiting is my go to Firm to help with my staffing needs with my practices nationwide. They do such a great job at finding.
Saam
★★★★★
Permanent Long Term Care Positions Throughout Michigan
Are you looking for a permanent long-term care position in Michigan? We can help! We have a wide range of positions available throughout Michigan, from registered nurses to nursing assistants, dietary staff, and more. We work with some of the best long-term care facilities in the state, and our team of experienced recruiters will help you find the perfect position to match your skills and expertise.
Alpena – Perm
Ann Arbor – Perm
Bay City – Perm
Benton Harbor – Perm
Charlevoix – Perm
Dearborn – Perm
Detroit – Perm
East Lansing – Perm
Escanaba – Perm
Farmington Hills – Perm
Flint – Perm
Frankenmuth – Perm
Grand Blanc – Perm
Grand Haven – Perm
Grand Rapids – Perm
Houghton Lake – Perm
Howell – Perm
Kalamazoo – Perm
Lansing – Perm
Lapeer – Perm
Livonia – Perm
Ludington – Perm
Manistee – Perm
Munising – Perm
Muskegon – Perm
New Buffalo – Perm
Northville – Perm
Novi – Perm
Petoskey – Perm
Port Huron – Perm
Rochester Hills – Perm
Royal Oak – Perm
Saginaw – Perm
Saugatuck – Perm
South Haven – Perm
Southfield – Perm
St. Grace – Perm
St.Joseph – Perm
Sterling Heights – Perm
Traverse City – Perm
Warren – Perm
Westland – Perm
Ypsilanti – Perm
FAQs About Our Nursing Home Staffing Services
Michigan Recruiting Agency Helping Long Term Care Facilities Statewide
Does Your Retirement Community In Detroit Need Nursing Assistants?
Contact Us!
Our team of experts can provide you with pre-qualified nursing assistants who are ready to work in your clinical setting. Let us help you find the perfect fit for your team. Contact us now to get started.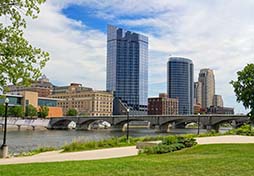 Are You Looking For Reliable Registered Nurses In Grand Rapids?
We're Here To Help You
Our recruiting agency can provide you with reliable registered nurses in Grand Rapids. Let us help you find the perfect fit for your healthcare center. Contact us now to get started.
Need To Hire Nurses And Assistants For A Hospital Or Clinic In Warren City?
Get In Touch With Our Agency!
Our team of experts can connect you with pre-qualified professionals who are ready to start working with your healthcare center in Warren City. Contact us today to see how we can assist you.
Are You Interested In Hiring Nursing Directors In Sterling Heights?
Give Us A Call Today!
Our recruiting agency can help you find the right person for the job. Contact us to see how we can provide you with pre-qualified nursing directors who are ready to lead and make a difference in your clinical setting.
Michigan Medical Staffing
2614 Joseph Campau Ave
Detroit, MI 48207