Miami Medical Staffing Done Right

Nurse Practitioners
Are you looking for a Nurse Practitioner to fill a permanent spot on your staff roster? Contact us at One Stop Recruiting so that we can provide you with the best solution possible.

Physician & Specialties
Our spectacular recruiting staff can send you permanent physicians and specialists who can provide your patients with the best medical care out there.

Physician Assistants & More
Reach out to us at One Stop Recruiting if you need staffing solutions for physician assistants or other medical staff for your needs at your medical office.

Nurse Staffing Solutions
Are you looking to bring in nurses to staff your open positions? We are the best resource for that – we will send in highly-qualified nurses.
Miami's Preferred Physician Recruiting Company
Serving Clients From Large institutions To Neighborhood Medical Practices
At One Stop Recruiting, we want to help medical practices staff their offices with physicians, nurses, and management who all uphold the highest levels of professionalism and ethical standards. We can send you people who can work at the largest hospitals in Miami to small medical practices and provide the best medical care possible to their patients. If you need to fill an open position, contact us today!

Why Choose One Stop Recruiting
When you contact us about filling your open positions, you will see our dedicated medical recruiters in action. They carefully screen each physician, nurse, or any other possible fit before they send them your way. Their goal is not just to send someone over to just meet a quota – they are sending people who will be perfect for your medical staffing needs from the very second that they start working for you. Come see why we have such a great track record.

Permanent, Locums, Contract
At One Stop Recruiting, we are proud of our record of staffing places with the best physicians, nurses, and management personnel into permanent positions. Those are not the only types of contracts we can help with, though. Are you in need of people to work contract-to-hire positions or Locum Tenens jobs? We are the ones who can be of best assistance to you for those hiring needs.

Quick Staffing For Medical
If you find yourself needing to fill staffing slots quickly, contact us at One Stop Recruiting. We stand by our record of being able to quickly send qualified staff to fill various medical professional needs. Our consultants are rigorously trained to be able to send the best nurse practitioners, physician assistants, Directors of Nursing, and Unit Managers to seamlessly integrate with their new employers.

Contact One Stop Recruiting
We will treat your staffing needs with the highest priority and ensure that you get the medical professionals who will work best with you, whether they are physicians, physician assistants, registered nurses, nurse practitioners, or even management positions like Directors of Nursing, Assistant Directors, Unit Managers and Case Managers. We pride ourselves on our thorough job of matching the best medical personnel with the places that need their medical expertise. Contact us today!
All Our Placements Are Guaranteed For 90 Days
While we make permanent placement our main goal at One Stop Recruiting, we offer a 90-day guarantee that whoever we send will stay that long. By doing that, we ensure that you will get the perfect nurse, physician, nurse practitioner, or physician assistant that will provide the best medical care.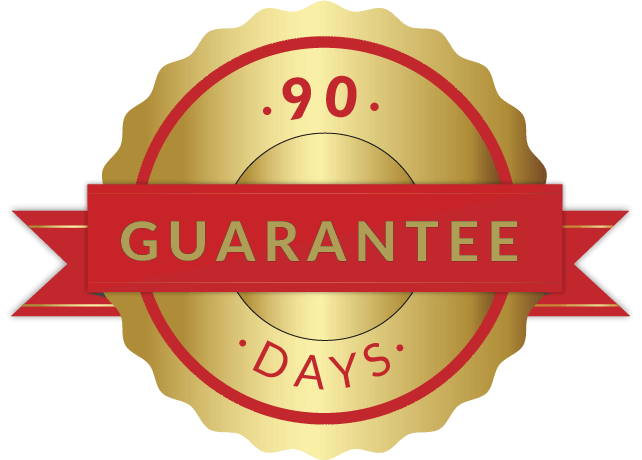 Capabilities As Medical Recruiters

We Are Never Out Of The Fight
Capabilities Statement 
DUNS | 079420979
Cage | 74XN9
Diverse | SDVOSB
Size | Small
Business Start | 2014
NAICS | 561320, 561311, 561321, 561330, 621111
Core Competencies
One Stop Recruiting, LLC (One Stop), is a Service-Disabled Veteran-Owned Small Business (SDVOSB) specializing in healthcare staffing for commercial, non-profit and government organizations nationwide. We are passionate about providing outstanding staffing services and solutions, at the best value and lowest risk to our clients. We leverage our dedicated in-house recruiters and large database of qualified candidates to find the right medical personnel to fill the government's medical staffing needs.
What Differentiates Our Miami Medical Staffing Service?

In-House Medical Recruiters
It is our goal to provide you with candidates who will not only fill your position but also provide your patients with the best medical care possible. That way, they will last a long time at your medical offices and boost your reputation for quality medical care. We are very thorough at One Stop Recruiting and screen each candidate carefully.
Experienced Management Team
Our recruiting staff has over 50 years of combined experience in this field. This allows us to spot the best candidates to send to your medical offices. We use best practices and our procedures and policies are well-defined. By doing all of this, we can do the best job throughout the whole recruiting, hiring, placement, and skill matching process. Let our decades of knowledge help you.
Large Database of Candidates
We know you want to fill your staffing needs quickly – we won't send you the first people that we see. We want it done right the first time and for you to get the best candidate. At One Stop Recruiting, we use our nationwide database to allow our recruiters to find the best medical staff to come help you. Miami's Trusted Physician Recruiting Company

BH, Chief Medical Officer (CMO) In Chicago, Illinois
One Stop Recruiting does an amazing job, My recruiter was very professional and sent over well qualified candidates. I will use One Stop…
Brad

TK, Practice Manager in Fresno, California
I appreciated working with One Stop Recruiting on our search for a family practice physician. I told the Recruiter what the ideal candidate…
Theresa

SB, Director of Physician Recruitment In Houston, Texas
One Stop Recruiting is my go to Firm to help with my staffing needs with my practices nationwide. They do such a great job at finding…
Saam
Permanent Medical Positions In Florida & Statewide
At One Stop Recruiting, we aim to provide solutions for places that need to permanently hire physicians, nurses, nurse practitioners, and physician assistants. All you need to do is click on the drop-down menus on each state to see the current openings.
Miami – Perm
Orlando – Perm
Tampa – Perm
Jacksonville – Perm
Tallahassee – Perm
Destin – Perm
Sarasota – Perm
Naples – Perm
Florida City – Perm
Pensacola – Perm
Fort Lauderdale – Perm
Rosemary Beach – Perm
Boynton Beach – Perm
Indiana – Perm
Cayo Hueso – Perm
Miami Beach – Perm
Clearwater – Perm
San Agustín – Perm
Daytona Beach – Perm
Saint Petersburg – Perm
Gainesville – Perm
Fort Myers – Perm
Boca Ratón – Perm
West Palm Beach – Perm
Port St. Lucie – Perm
Palm Beach – Perm
Nebraska – Perm
Cabo Coral – Perm
Panama City – Perm
Marco Island – Perm
Kissimmee – Perm
Ocala – Perm
Lakeland – Perm
The Villages – Perm
Vero Beach – Perm
Cocoa Beach – Perm
Bradenton – Perm
Palm Coast – Perm
Deerfield Beach – Perm
South Carolina – Perm
Fort Walton Beach – Perm
Delray Beach – Perm
Pompano Beach – Perm
Palm Bay – Perm
Miramar Beach – Perm
Port Charlotte – Perm
Medical Recruiting & Staffing Agency In Florida
3361 Hendricks Ave
Jacksonville, FL 32207