#1 Miami Nurse Recruiting Agency
If you are in need of nurses, One Stop Recruiting is the place to contact. We can send you qualified nurses who will give you excellent work.

Miami Nurse Staffing Solutions
Trying to find nurses to fill open positions can be very time-consuming. We can reduce that by a lot – just contact us for expert nurses to care for your patients.

Best Miami Nurse Placement Agency
If you reach out to us at One Stop Recruiting, we will send you nurses that have high standards of medical practice to exceed your needs.

Local Miami Nurse Staffing Company
Miami is a big city with a lot of residents who will need to be cared for by nurses if they get sick. We can help by providing nurses that are tops in their field.
Trusted Nurse Hiring In Miami, AZ
Serving Clients From Large institutions To Neighborhood Medical Practices
There are a lot of different medical places in Miami that need to staff nurses. They can range from the largest hospitals that care for numerous patients to small clinics that just require a few nurses. Whatever the case, One Stop Recruiting is the place to go to – our goal is to give healthcare organizations the professionals that they need to treat these patients without feeling a strain.

Our Nurse Hiring
Agency In Miami, FL
We are a staffing agency that prides itself on getting the most important thing that medical facilities need: Results. Our recruiting team can fill your open position quickly with a nurse that is well-qualified and will step in and help your patients. We have a strong track record of pairing the right candidate with the needed position. Contact us today to see what we can do for you.

Temp & Perm Miami
Nurse Staffing
Whether you need to bring in nurses short-term or you want to have ones that can grow out your practice for the long-term, One Stop Recruiting can help you. We have candidates that can fill either slot and you will love the work that they do for you. Tell us what you want and our top-tier recruiting team will send people to you and quickly.

Contact Our FL
Nurse Recruiters
Our recruiters at One Stop Recruiting have only one goal: provide you with the best, most-qualified nurses available, including Nurse Practitioners and Registered Nurses. We can even help you with management issues, such as finding candidates for Directors of Nursing, Assistant Directors of Nursing, Unit Manager, and Case Managers. All your positions will be swiftly filled and you can focus on caring for patients.
All Our Placements Are Guaranteed For 90 Days
At One Stop Recruiting, we aim to fill your open positions with permanent staff. That being said, we do provide a 90-day guarantee for all our candidates. Over the course of that time, you will see how they are excellent additions to your medical staff.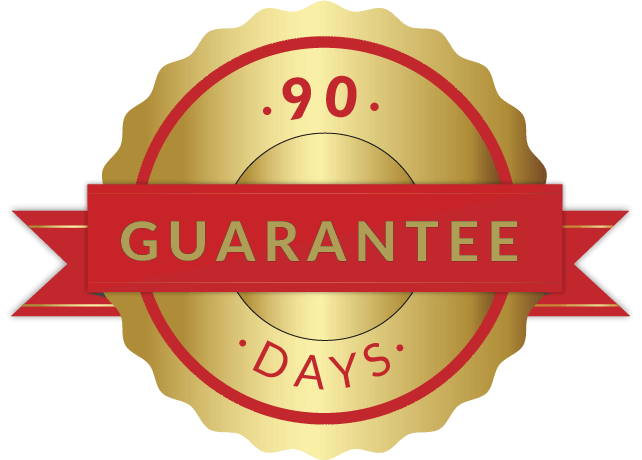 BH, Chief Medical Officer (CMO) In Chicago, Illinois
One Stop Recruiting does an amazing job, My recruiter was very professional and sent over well qualified candidates. I will use One Stop…
Brad

TK, Practice Manager in Fresno, California
I appreciated working with One Stop Recruiting on our search for a family practice physician. I told the Recruiter what the ideal candidate…
Theresa

SB, Director of Physician Recruitment In Houston, California
One Stop Recruiting is my go to Firm to help with my staffing needs with my practices nationwide. They do such a great job at finding…
Saam
Permanent Occupational Therapist Positions Throughout Arizona
At One Stop Recruiting, we provide ideal solutions for Nurses, Physicians, Assistants, and other medical professionals seeking permanent placement anywhere in the United States. Continue reading below to view all of our open permanent positions nationwide.
Phoenix – Perm
Tucson – Perm
Mesa – Perm
Chandler – Perm
Glendale – Perm
Scottsdale – Perm
Gilbert – Perm
Tempe – Perm
Peoria – Perm
Surprise – Perm
Avondale – Perm
Goodyear – Perm
Buckeye – Perm
Casa Grande – Perm
Lake Havasu City – Perm
Sierra Vista – Perm
Maricopa – Perm
Marana – Perm
Oro Valley – Perm
Prescott – Perm
Prescott Valley – Perm
Bullhead City – Perm
Apache Junction – Perm
El Mirage – Perm
Kingman – Perm
Queen Creek – Perm
Sahuarita – Perm
San Luis – Perm
Florence – Perm
Fountain Hills – Perm
Nogales – Perm
Eloy – Perm
Douglas – Perm
Payson – Perm
Paradise Valley – Perm
Coolidge – Perm
Winslow – Perm
Somerton – Perm
Chino Valley – Perm
Cottonwood – Perm
Camp Verde – Perm
Show Low – Perm
Sedona – Perm
One Stop Recruiting & Medical Billing
3361 Hendricks Ave
Jacksonville, FL 32207