Qualified Nurse Hiring Solutions Near You
One Stop Recruiting is a five star Manhattan Nurse staffing agency specializing in matching qualified candidates with open positions in healthcare organizations. Whether you are seeking employment or need to fill holes in your schedule, our recruiters are ready to help you find the ideal fit through a reliable screening and matching process.

#1 Nurse Recruiting Agency In Manhattan
As experienced Nurse recruiters in Manhattan, One Stop Recruiting is the #1 choice for Nurses seeking employment. Our matching process is thorough, detailed, and reliable.

Manhattan's Top CNA Placement Agency
If you need certified CNAs to strengthen your schedule, reach out to One Stop Recruiting. We have a list of pre-screened candidates ready for hire in your healthcare facility.

Quick RN Staffing Company Near You
At our RN staffing agency in Manhattan, we know that healthcare staffing needs are constantly changing. With access to a nationwide database of candidates, we provide the best staffing solutions!

Manhattan LPN & LVN Healthcare Staffing
As the highest rated Manhattan LPN staffing agency in New York, One Stop Recruiting offers a 90 day guarantee on all our placements to ensure total satisfaction from all parties.
Manhattan's Most Trusted Nurse Staffing Services
Permanent Placement, Locum Tenens, & Contract to Hire For Large Institutions To Neighboring Medical Practices

Our Manhattan Registered Nurse Hiring Agency
As highly experienced, successful Manhattan medical recruiters, One Stop Recruiting uses a proven screening and placement method to match qualified Nurse candidates with open positions in healthcare organizations of all sizes. Contact us today to learn more!

Temp & Perm Manhattan Nurse Staffing
Whether you are seeking RNs for Locum Tenens, permanent, or contract to hire, One Stop Recruiting can provide a list of pre-screened candidates from all over the nation who are qualified and ready for hire at a moment's notice.

Contact Our Local Nurse Recruiters In Manhattan
If you seek employment in New York as a DON, RN, LPN, CNA, or NP, reach out to our recruiters at One Stop Recruiting. We are ready to begin the matching process so you can find your ideal employment position.
Our Manhattan Nurse Staffing Placements Are Guaranteed For 90 Days
Our goal at One Stop Recruiting is to provide permanent placement for all of your open medical staff positions. Our 90 day guarantee ensures that we find the perfect Physician, Nurse Practitioner, Physician Assistant, or Registered Nurse to be an excellent addition to your staff.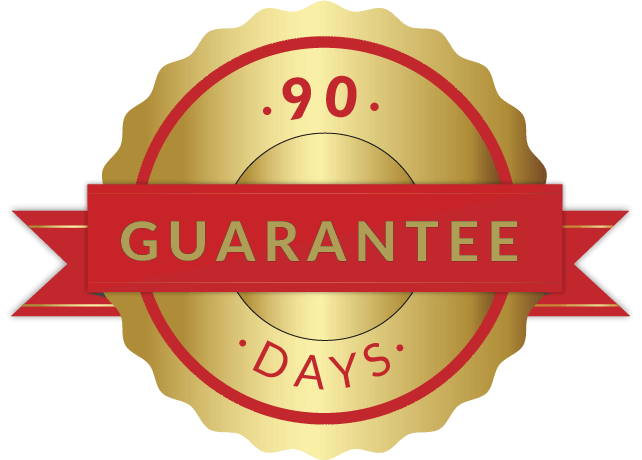 What Our Clients Say About Our Nurse Staffing Services

BH, Chief Medical Officer (CMO) In Chicago, Illinois
Wonderful staffing experience, fast, reliable and the team really showed they cared about finding the exact candidate we needed for our practice. We are extremely happy about our new member to the team, and will use them again.
Tom F.
★★★★★

TK, Practice Manager in Fresno, California
One Stop Recruiting always goes the extra mile. Their professional staff takes the time to understand our needs before vetting applicants. They have always found quality candidates for us every time we need help.
Bill A.
★★★★★

SB, Director of Physician Recruitment In Houston, Texas
Awesome team. Found a great Registered Nurse for our clinic in New York. Very happy with the results and will be using them again!
Aria J.
★★★★★
Permanent Positions Nationwide
We provide solutions to place Physicians, Nurse Practitioners, Physician Assistants & Registered Nurses in all types of positions throughout New York! Click on the drop down arrow to the right of the "Perm Positions" tab to view all our current open cities and states.
New York – Perm
Albany – Perm
Buffalo – Perm
Rochester – Perm
Syracuse – Perm
New Rochelle – Perm
Yonkers – Perm
Niagara Falls – Perm
Ithaca – Perm
Utica – Perm
Binghamton – Perm
White Plains – Perm
Poughkeepsie – Perm
Newburgh – Perm
Schenectady – Perm
Saratoga Springs – Perm
Plattsburgh – Perm
Hungtington – Perm
Elmira – Perm
Monsey – Perm
Hempstead – Perm
Oswego – Perm
Cortland – Perm
Lake Placid – Perm
Oneonta – Perm
Great Neck – Perm
Canandaigua – Perm
Lindenhurst – Perm
Glens Falls – Perm
Farmingdale – Perm
Cheektowaga – Perm
Scarsdale – Perm
Riverhead – Perm
Smithtown– Perm
Valley Stream – Perm
Massapequa – Perm
Tarrytown – Perm
Cooperstown – Perm
Port Chester – Perm
Brockport – Perm
New Paltz – Perm
New York Medical Staffing
245-77 62nd Ave
Little Neck, NY 11362