Las Vegas Medical Staffing Done Right

Nurse Practitioners
One Stop Recruiting specializes in matching qualified Nurse Practitioners with open career positions throughout Las Vegas. Call today to begin the screening process and get matched with a healthcare organization!

Physician & Specialties
As a top-rated Las Vegas Physician recruiting agency, One Stop Recruiting can help Physicians in any medical field find their ideal career match in Las Vegas.

Physician Assistants & More
If you are a Physician Assistant seeking employment in Las Vegas, One Stop Recruiting will help you through the pre-screening process to ensure you are ready for immediate employment.

Nurse Staffing Solutions
With positions available for Nurses, Assistants, CNAs, Physicians, Nurse Practitioners, and more, One Stop Recruiting is the preferred choice for matching candidates with open employment positions.
Las Vegas' Preferred Physician Recruiting Company
Serving Clients From Large Institutions To Neighborhood Medical Practices
As a five-star medical staffing agency in Las Vegas, One Stop Recruiting matches pre-screened candidates with their ideal open position. Each candidate is put through a rigorous background check and screening process, and once approved they are ready for immediate hire. Our recruiters carry an ongoing list of qualified Physician candidates who are ready for employment, and can help fill positions in your healthcare organization with speed while demonstrating the highest level of professionalism and excellence.

Why Choose One Stop Recruiting In Las Vegas?
Our Las Vegas Physician recruitment staff have worked tirelessly to build an outstanding reputation for filling Physician positions throughout Las Vegas with speed and efficiency. With over 50 combined years of experience in the staffing industry, One Stop Recruiting carries a high success rate and guarantees all candidates for 90 days following their hire.

Quick Staffing For Medical
At One Stop Recruiting, we know that staffing needs in your organization are constantly fluctuating and changing. If you find yourself in need of a Physician last minute, whether permanent or temporary, One Stop Recruiting can help. Call our Las Vegas Physician staffing agency today for a list of qualified candidates ready for hire.

Permanent, Locums, Contract
Not only is One Stop Recruiting an excellent resource for filling permanent Physician positions, but we also carry a running list of pre-screened candidates who are ready to hire for Locum Tenens, Contract, and Short-Term employment. We pull from a nationwide database to find the most qualified candidates for your healthcare organization!

Contact One Stop Recruiting
Our recruiters are available 24/7 through phone, email, or online form. We respond to your requests quickly and guarantee all placements for 90 days, to ensure the perfect fit for both you and your employees. Whether you need to fill a Physician position or are seeking employment, contact One Stop Recruiting today!
All Our Placements Are Guaranteed For 90 Days
Our goal at One Stop Recruiting is to provide permanent placement for all of your open medical staff positions. Our 90 day guarantee ensures that we find the perfect Physician, Nurse Practitioner, Physician Assistant, or Registered Nurse to be an excellent addition to your staff.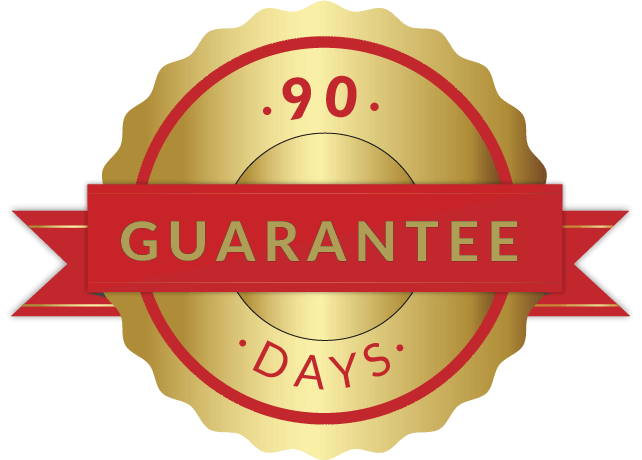 Capabilities As Medical Recruiters

We Are Never Out Of The Fight
Capabilities Statement
DUNS | 079420979
Cage | 74XN9
Diverse | SDVOSB
Size | Small
Business Start | 2014
NAICS | 561320, 561311, 561321, 561330, 621111
Core Competencies
One Stop Recruiting, LLC (One Stop), is a Service-Disabled Veteran-Owned Small Business (SDVOSB) specializing in healthcare staffing for commercial, non-profit and government organizations nationwide. We are passionate about providing outstanding staffing services and solutions, at the best value and lowest risk to our clients. We leverage our dedicated in-house recruiters and large database of qualified candidates to find the right medical personnel to fill the government's medical staffing needs.
What Differentiates Our Las Vegas Medical Staffing Service?

In-House Medical Recruiters
At One Stop Recruiting, we have a team of in-house medical recruiters who have over 50 years of combined experience managing and overseeing the completion of your staffing needs. Our Las Vegas healthcare staffing agents offer a variety of outstanding staffing solutions to deliver the best recruiting, hiring, placement, and skill matching for your healthcare facility.
Experienced Management Team
Because of our decades of experience helping healthcare facilities of all sizes fill their open positions and helping medical professionals in the industry find placement, our experienced management team has a strong reputation for providing the most comprehensive medical staffing results in Pennsylvania and nationwide. Contact us today to get started.
Large Database Of Candidates
Our Pennsylvania healthcare staffing agents incorporate a rigorous interview and screening process to promote quality assurance when it comes to filling your open medical physicians. By carefully monitoring each candidate based on a strict set of qualifications, our large database of applicants is the perfect solution for all of your staffing needs. Las Vegas' Trusted Physician Recruiting Company

BH, Chief Medical Officer (CMO) In Chicago, Illinois
One Stop Recruiting does an amazing job, My recruiter was very professional and sent over well qualified candidates. I will use One Stop…
Brad
★★★★★

TK, Practice Manager in Fresno, California
I appreciated working with One Stop Recruiting on our search for a family practice physician. I told the Recruiter what the ideal candidate…
Theresa
★★★★★

SB, Director of Physician Recruitment In Houston, Texas
One Stop Recruiting is my go to Firm to help with my staffing needs with my practices nationwide. They do such a great job at finding…
Saam
★★★★★
Permanent Positions
One Stop Recruiting carries a master list of open positions throughout Las Vegas and the surrounding cities, along with a nationwide database of qualified candidates who are ready for hire at a moment's notice. To learn more about the positions listed below, or for additional questions, click on each link or give our recruiting staff a call today. We are always available to help and are dedicated to helping you find the perfect employment match!
Las Vegas – Perm
Henderson – Perm
Reno – Perm
North Las Vegas – Perm
Enterprise – Perm
Spring Valley – Perm
Sunrise Manor – Perm
Paradise – Perm
Sparks – Perm
Carson City – Perm
Whitney – Perm
Pahrump – Perm
Winchester – Perm
Summerlin South – Perm
Fernley – Perm
Sun Valley – Perm
Elko – Perm
Mesquite – Perm
Spanish Springs – Perm
Dayton – Perm
Spring Creek – Perm
Boulder City – Perm
Gardnerville Ranchos – Perm
Cold Springs – Perm
Incline Village – Perm
Fallon – Perm
Laughlin – Perm
Winnemucca – Perm
Johnson Lane – Perm
Moapa Valley – Perm
Gardnerville – Perm
Indian Hills – Perm
Silver Springs – Perm
Lemmon Valley – Perm
West Wendover – Perm
Nellis AFB – Perm
Ely – Perm
Battle Mountain – Perm
Minden – Perm
Yerington – Perm
Las Vegas Physician Staffing
9620 W Port Orange Ln
Las Vegas, NV 89134