Efficient Nurse Hiring Solutions In Kentucky
When you need quick, reliable solutions for all your staffing or employment needs, One Stop Recruiting is an excellent resource. As a five-star Kentucky medical staffing agency, we are qualified to help you, whether you are seeking a few skilled Nurses to join your team or you are seeking a career in a different facility. We are equipped to work with Directors of Nursing, Nurse Practitioners, RNs, LPNs, and CNAs, so reach out today to get started with the matching process.

#1 Nurse Recruiting Agency
One Stop Recruiting is the top choice for candidates seeking employment in Kentucky. Our Kentucky Nurse recruiters utilize a proven process and streamlined matching method so that you can be approved for employment as quickly as possible.

Kentucky CNA Placement Agency
If you are a CNA seeking employment, our Kentucky healthcare staffing agency near you is an excellent choice. From permanent to temporary, we have a wide range of open positions available for CNAs who are licensed and ready for placement.

Quick RN Staffing Company Near You
At One Stop Recruiting, we know that staffing needs are constantly changing in the healthcare industry, so if you have found yourself with gaps in your schedule, we are ready with a list of pre-screened candidates.

LPN & LVN Healthcare Staffing
Through a detailed screening process and proven matching method to ensure the ideal fit for all parties involved, One Stop Recruiting proudly guarantees all placement for 90 days. Contact our Kentucky LPN recruiters today to get started!
Kentucky's Leading Nurse Staffing Services
Permanent Placement, Locum Tenens & Contract To Hire For Large Institutions To Neighboring Medical Practices

First Class Registered Nurse Hiring Agency
Whether you are planning ahead for the holidays or have found yourself in need of last minute staff, our Kentucky Nurse placement agency is #1 in the state with access to a nationwide database of quality candidates.

Temp & Perm
Nurse Staffing
At One Stop Recruiting, we have positions available for everyone! Whether you are seeking permanent, temporary, locum tenens, or contract to hire, our Kentucky medical recruiters are ready to help you find the ideal match.

Local Nurse
Recruiters In Kentucky
Whether you are a DON, NP, RN, LPN, or CNA, our five-star Kentucky medical placement agency is an incredible resource with quality solutions and a 90 day guarantee on all Nurse placements. Call today to learn more!
Our Nurse Staffing Placements Are Guaranteed For 90 Days
Our goal at One Stop Recruiting is to provide permanent placement for all of your open medical staff positions. Our 90 day guarantee ensures that we find the perfect Physician, Nurse Practitioner, Physician Assistant, or Registered Nurse to be an excellent addition to your staff.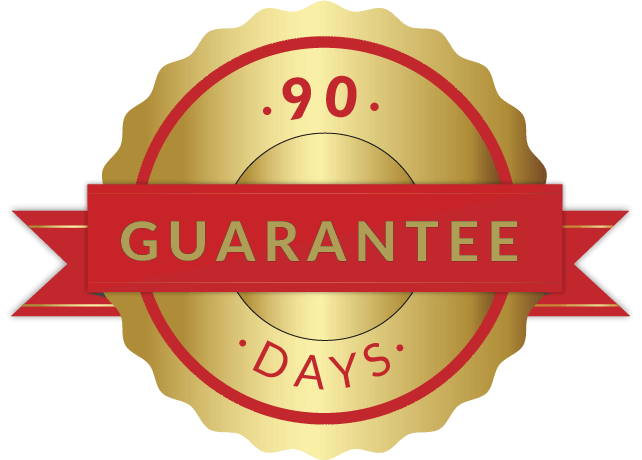 Nurse Staffing Services With 5 Star Reviews
Bobby J, Indiana
Had a great time working with Indiana Medical Staffing (One Stop Recruiting) for finding local nurse openings! They're very thorough and have extensive knowledge in the healthcare field which made them super easy to work with. I'd trust them with any of my staffing needs in the future if I decide to take on locum assignments! Great team!
★★★★★

Tomkins L, California
I've never worked with a medical staffing company before, but one week working with One stop Recruiting, and they showed me exactly what I was missing! I enjoyed my assignment and I'm really looking forward to my next hospital placement in California!
★★★★★

Sebastian C, New Hampshire
I'm really enjoying the locums assignments that NH medical staffing has been giving me. Each one has been an entirely different experience, and I'm looking forward to more challenges! Their healthcare recruitment services are by far the best I've used! Affordable, quality results, guaranteed placements, and very fast! I'm excited to continue working with them!
★★★★★
Permanent Positions
We provide solutions to place Physicians, Nurse Practitioners, Physician Assistants, Registered Nurses, and more in Permanent Positions! Click on the drop down arrow to the right of the "Perm Positions" tab to view all our current open placement options in various healthcare organizations throughout Nevada. For more information or assistance, reach out to our recruitment team at One Stop Recruiting!
Louisville/Jefferson – Perm
Lexington-Fayette – Perm
Bowling Green – Perm
Owensboro – Perm
Covington – Perm
Richmond – Perm
Georgetown – Perm
Florence – Perm
Hopkinsville – Perm
Nicholasville – Perm
Elizabethtown – Perm
Henderson – Perm
Independence – Perm
Jeffersontown – Perm
Frankfort – Perm
Paducah – Perm
Radcliff – Perm
Ashland – Perm
Murray – Perm
Erlanger – Perm
Madisonville – Perm
Winchester – Perm
Burlington – Perm
St. Matthews – Perm
Danville – Perm
Fort Thomas – Perm
Shelbyville – Perm
Berea – Perm
Shively – Perm
Newport – Perm
Mount Washington – Perm
Glasgow – Perm
Fort Campbell North – Perm
Shepherdsville – Perm
Bardstown – Perm
Somerset – Perm
Lyndon – Perm
Lawrenceburg – Perm
Campbellsville – Perm
Mayfield – Perm
Paris – Perm
Alexandria – Perm
Oakbrook – Perm
Francisville – Perm