Efficient Nurse Hiring Solutions Near You
One Stop Recruiting is a five-star medical staffing agency in Indianapolis, specializing in offering quick, reliable solutions to all your staffing or employment needs. Whether you need skilled Nurses to join your healthcare facility, or you are seeking a career in a new organization, One Stop Recruiting has access to a wide variety of solutions to help you find the ideal match. We are equipped to work with Directors of Nursing, Nurse Practitioners, RNs, LPNs, and CNAs, so don't hesitate to reach out today to get started with the matching process!

#1 Nurse Recruiting Agency In Indianapolis
As experienced Indianapolis Nurse recruiters, One Stop Recruiting is the top choice in the state for candidates seeking employment. We use a proven process and streamlined approach so you can start work as soon as possible.

Indianapolis' Top CNA Placement Agency
With access to a nationwide database of qualified candidates, One Stop Recruiting is the best Indianapolis healthcare staffing agency near you. Whether you are seeking permanent or temporary staff, we are here to help.

Quick RN Staffing Company Near You
At One Stop Recruiting, we know that staffing needs in the healthcare industry are constantly fluctuating. If you have last minute holes in your schedule, we are ready with a list of qualified candidates.

Indianapolis LPN & LVN Healthcare Staffing
We use a detailed screening process and a proven matching method to ensure the ideal fit for all parties involved. Every placement is guaranteed for a full 90 days! Contact One Stop Recruiting today to get started.
Indianapolis' Leading Nurse Staffing Services
Permanent Placement, Locum Tenens & Contract To Hire For Large Institutions To Neighboring Medical Practices

Our Indianapolis Registered Nurse Hiring Agency
Whether you are planning ahead or need last minute staff, our Indianapolis Nurse placement agency is the highest rated in the state. Our recruiters are prepared to provide reliable, quality staffing solutions with no upfront fee!

Temp & Perm Indianapolis Nurse Staffing
There is a position available for everyone at One Stop Recruiting! From locum tenens and contract to hire, to permanent or temporary employment, our Indianapolis medical recruiters will help you find the perfect match.

Contact Our Local Nurse Recruiters In Indianapolis
If you are seeking employment as a DON, NP, RN, LPN, or CNA, our five-star medical placement agency in Indianapolis is an excellent resource with low payments and no upfront fees.
Our Indianapolis Nurse Staffing Placements Are Guaranteed For 90 Days
Our goal at One Stop Recruiting is to provide permanent placement for all of your open medical staff positions. Our 90 day guarantee ensures that we find the perfect Physician, Nurse Practitioner, Physician Assistant, or Registered Nurse to be an excellent addition to your staff.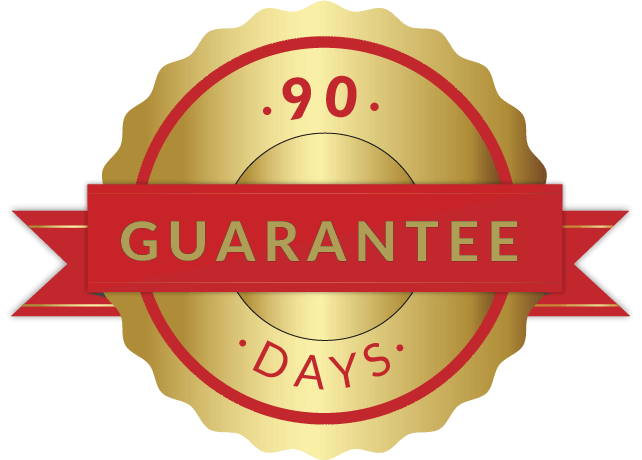 Nurse Staffing Services With 5 Star Reviews

Nataliah P, Michigan
This is an excellent healthcare staffing agency. Initially, they found me a great Nurse Practitioner who is not only qualified, but a great addition to the team. Some of our positions have been challenging to fill, but they are up to the task every time. I'm happy to recommend them to anyone and everyone, not just administrators, but those looking for placement as well. They will find you a great spot!
★★★★★

Medaline M, Indiana
Indiana Medical Staffing will always be my first choice for filling any open positions! Every medical professional they've found for us has been an outstanding addition to our team, and I'm amazed at how quickly they're always able to place someone. Ever experience with their staffing agents has been wonderful, and I look forward to working with them again!
★★★★★

Rocky J, New Hampshire
One Stop Recruiting does an excellent job finding me new positions available whenever I'm looking to switch it up! I've been on a few locums assignments throughout the country, and I've enjoyed them all immensely. I'm very pleased with their services thus far and I'm excited to experience the next opportunity!
★★★★★
Permanent Medical Positions In Indiana & Statewide
We provide solutions to place Physicians, Nurse Practitioners, Physician Assistants & Registered Nurses in Perm Positions! Consult with our Physician staffing agency in Indiana to get started on finding temporary and permanent medical positions available throughout the U.S.
Anderson – Perm
Bloomington – Perm
Carmel – Perm
Columbus – Perm
Crawfordsville – Perm
Crown Point – Perm
East Chicago – Perm
Elkhart – Perm
Evansville – Perm
Fishers – Perm
Fort Wayne – Perm
Franklin – Perm
Gary – Perm
Goshen – Perm
Greenfield – Perm
Greenwood – Perm
Hammond – Perm
Hobart – Perm
Huntington – Perm
Indianapolis – Perm
Jeffersonville – Perm
Kokomo – Perm
La Porte – Perm
Lafayette – Perm
Lawrence – Perm
Lebanon – Perm
Logansport – Perm
Marion – Perm
Michigan City – Perm
Mishawaka – Perm
Muncie – Perm
New Albany – Perm
New Castle – Perm
Noblesville – Perm
Portage – Perm
Richmond – Perm
Seymour – Perm
Shelbyville – Perm
South Bend – Perm
Terre Haute – Perm
Valparaiso – Perm
Vincennes – Perm
West Lafayette – Perm
Westfield – Perm
Indiana Medical Staffing
621 S Taft Ave
Indianapolis, IN 46241