Five-Star Nurse Hiring Solutions In Indiana
One Stop Recruiting is the #1 Indiana medical staffing agency. We carry an incredible track record of successfully matching qualified Nurse candidates with career positions throughout the state in a variety of healthcare organizations. With over 50 combined years of experience in the staffing industry, you can trust our recruiters to demonstrate the utmost level of professionalism and integrity whether you are seeking employment or staff.

#1 Nurse Recruiting Agency In Indiana
As a top-rated Nurse recruiting agency in Indiana, One Stop Recruiting has access to a nationwide database of candidates that we can use to provide solutions to your scheduling needs.

Best CNA Placement Agency In Indiana
If you are a CNA seeking employment in a medical facility in Indiana, contact One Stop Recruiting right away. We are known for being quick, reliable, and effective in matching qualified candidates with employers.

Quick RN Staffing Company
At One Stop Recruiting, we know that staffing needs in the healthcare field are constantly fluctuating, often leading to last minute scheduling holes. If you need quick staffing solutions, contact our Indiana Nurse recruiters today.

Indiana LPN Staffing For Your Healthcare Needs
No matter the size of your healthcare organization, One Stop Recruiting is ready to provide a list of qualified LPN candidates for you to consider adding to your medical team.
Indiana's Trusted Nurse Staffing Services
Permanent Placement, Locum Tenens, & Contract to Hire For Large Institutions To Neighboring Medical Practices

Our Registered Nurse Hiring Agency In Indiana
When you visit our five-star Indiana Nurse hiring agency, we are confident you will experience our welcoming atmosphere, friendly recruiters, and commitment to excellence as we match Nurse candidates with employers.

Temp & Perm Indianapolis Nurse Staffing
Whether you seek Permanent, Temporary, Locum Tenens, or Contract positions, One Stop Recruiting specializes in filling all types of Nurse positions as your staffing needs fluctuate. Contact our recruiters today to get started!

Contact Our Local Indiana Nurse Recruiters
As experienced Indiana Nurse recruiters, One Stop Recruiting guarantees quick response time to your request for employment or staff. All placements are guaranteed for 90 days to ensure the perfect fit!
All Our Indiana Nurse Staffing Placements Are Guaranteed For 90 Days
One Stop Recruiting seeks to provide permanent placement for all of your open medical staff positions. Our 90 day guarantee ensures that we find the perfect Physician, Nurse Practitioner, Physician Assistant, or Registered Nurse to be an excellent addition to your staff.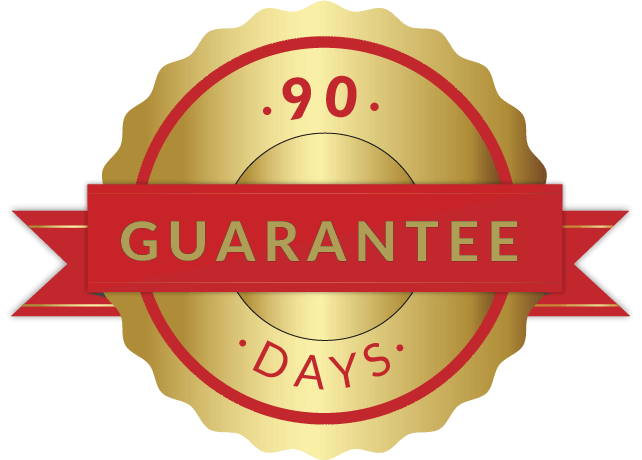 BH, Chief Medical Officer (CMO) In Chicago, Illinois
One Stop Recruiting does an amazing job, My recruiter was very professional and sent over well qualified candidates. I will use One Stop…
Brad
★★★★★

TK, Practice Manager in Fresno, California
I appreciated working with One Stop Recruiting on our search for a family practice physician. I told the Recruiter what the ideal candidate…
Theresa
★★★★★

SB, Director of Physician Recruitment In Houston, Texas
One Stop Recruiting is my go to Firm to help with my staffing needs with my practices nationwide. They do such a great job at finding…
Saam
★★★★★
Permanent Medical Positions In Indiana & Statewide
We provide solutions to place Physicians, Nurse Practitioners, Physician Assistants & Registered Nurses in Perm Positions! Consult with our Physician staffing agency in Indiana to get started on finding temporary and permanent medical positions available throughout the U.S.
Anderson – Perm
Bloomington – Perm
Carmel – Perm
Columbus – Perm
Crawfordsville – Perm
Crown Point – Perm
East Chicago – Perm
Elkhart – Perm
Evansville – Perm
Fishers – Perm
Fort Wayne – Perm
Franklin – Perm
Gary – Perm
Goshen – Perm
Greenfield – Perm
Greenwood – Perm
Hammond – Perm
Hobart – Perm
Huntington – Perm
Indianapolis – Perm
Jeffersonville – Perm
Kokomo – Perm
La Porte – Perm
Lafayette – Perm
Lawrence – Perm
Lebanon – Perm
Logansport – Perm
Marion – Perm
Michigan City – Perm
Mishawaka – Perm
Muncie – Perm
New Albany – Perm
New Castle – Perm
Noblesville – Perm
Portage – Perm
Richmond – Perm
Seymour – Perm
Shelbyville – Perm
South Bend – Perm
Terre Haute – Perm
Valparaiso – Perm
Vincennes – Perm
West Lafayette – Perm
Westfield – Perm
Indiana Medical Staffing
621 S Taft Ave
Indianapolis, IN 46241