INDIANA MEDICAL STAFFING DONE RIGHT

Nurse Practitioners
One Stop Recruiting has a wide variety of available positions for Nurse Practitioners seeking permanent placement in Indiana. Contact us today to start your screening and interview process!

Physician & Specialties
For physicians and specialists seeking placement with a healthcare organization in Indiana, One Stop Recruiting will guarantee all permanent placements for 90 days to ensure the ideal fit.

Physician Assistants & More
With a successful history of matching qualified candidates to available positions, One Stop Recruiting is the #1 choice for Physician Assistants and other medical professionals seeking employment.

Nurse Staffing Solutions
Whether you are seeking placement, or have open positions to fill, One Stop Recruiting is a trusted resource that can provide excellent staffing solutions for you.
INDIANA'S PREFERRED MEDICAL RECRUITING AGENCY
SERVING CLIENTS FROM LARGE INSTITUTIONS TO NEIGHBORHOOD MEDICAL PRACTICES
One Stop Recruiting is deeply committed to the success of the healthcare organizations we serve in Indiana and nationwide. Professionalism, respect, and excellent service are our priorities while we match qualified candidates with open positions on healthcare teams. With a nationwide database of candidates to consider for our rigorous screening process, One Stop Recruiting can be trusted to provide the best matches while maintaining high ethical standards.

WHY CHOOSE ONE STOP RECRUITING IN INDIANA?
Whether you are seeking employment or have staffing needs to fill quickly, One Stop Recruiting is the #1 choice for one reason: results. We see a need, and we fill it. With a carefully trained team of medical recruiters, One Stop Recruiting carries an excellent track record of successfully matching candidates with open positions throughout Indiana.

QUICK STAFFING FOR MEDICAL
Not only do we provide excellent staffing solutions for healthcare organizations of all types, but we also do so in a timely manner. Healthcare professionals of any variety including Nurses, Nurse Practitioners, Physician Assistants, Specialists, Physicians, Directors of Nursing, and many more, are guaranteed permanent placement for 90 days when matched with an organization through One Stop Recruiting.

PERMANENT, LOCUMS, CONTRACT
One Stop Recruiting carries an impressive track record of matching healthcare professionals with open positions throughout Indiana, whether permanent, Locum Tenens, temporary, or contract to hire. Whatever the need, we can provide a pre-screened, qualified candidate pulled from a nationwide database that will match your staffing requirements and exceed your expectations.

CONTACT ONE STOP RECRUITING
First and foremost, our priority at One Stop Recruiting is to earn your business and respect by providing exceptional recruitment services for the placement of Physicians, Nurse Practitioners, Directors of Nursing, Physician Assistants, and any other medical professional. We take pride in our process, so contact One Stop Recruiting today for all your staffing needs!
All Our Placements Are Guaranteed For 90 Days
Our goal at One Stop Recruiting is to provide permanent placement for all of your open medical staff positions. Our 90 day guarantee ensures that we find the perfect Physician, Nurse Practitioner, Physician Assistant, or Registered Nurse to be an excellent addition to your staff.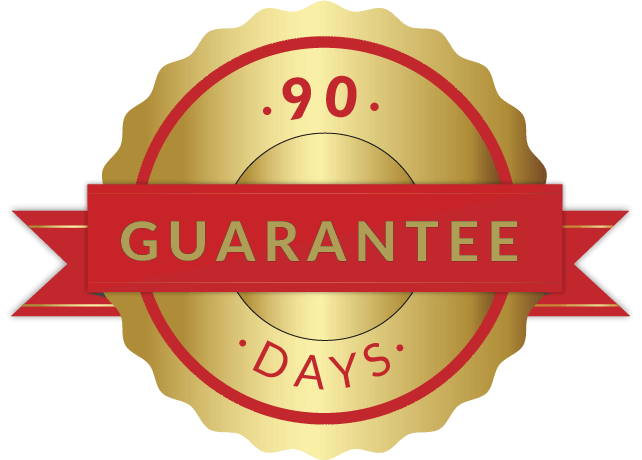 Capabilities As Medical Recruiters

We Are Never Out Of The Fight
Capabilities Statement 
DUNS | 079420979
Cage | 74XN9
Diverse | SDVOSB
Size | Small
Business Start | 2014
NAICS | 561320, 561311, 561321, 561330, 621111
Core Competencies
One Stop Recruiting, LLC (One Stop), is a Service-Disabled Veteran-Owned Small Business (SDVOSB) specializing in healthcare staffing for commercial, non-profit and government organizations nationwide. We are passionate about providing outstanding staffing services and solutions, at the best value and lowest risk to our clients. We leverage our dedicated in-house recruiters and large database of qualified candidates to find the right medical personnel to fill the government's medical staffing needs.
WHAT DIFFERENTIATES OUR INDIANA MEDICAL STAFFING SERVICE?

In-House Medical Recruiters
One Stop Recruiting has a phenomenal team of medical recruiters who have been carefully trained in the process of recruiting, screening, matching, and hiring. We employ a rigorous interview process to ensure each candidate is the ideal fit for a position. From start to finish, our recruiters work closely with each candidate to facilitate the perfect match.
Experienced Management Team
One Stop Recruiting proudly carries over 50 years of combined experience in the recruitment of medical professionals. We place a strong emphasis on utilizing best practice, carefully defined procedures, and clear policies throughout the entire recruitment process. Utilizing a proven, rigorous interview and screening method to ensure candidates and organizations find the ideal fit, One Stop Recruiting is the #1 choice for all your staffing needs.
Large Database Of Candidates
When you choose to work with One Stop Recruiting, you can trust that we work tirelessly to find the best matched candidate for your staffing needs. We have access to a nationwide database of capable medical professionals, to ensure we find the best fit, for you not just the first available candidate. INDIANA'S TRUSTED HEALTHCARE RECRUITING & STAFFING AGENCY

BH, Chief Medical Officer (CMO) In Chicago, Illinois
One Stop Recruiting does an amazing job, My recruiter was very professional and sent over well qualified candidates. I will use One Stop…
BRAD
★★★★★

TK, Practice Manager in Fresno, California
I appreciated working with One Stop Recruiting on our search for a family practice physician. I told the Recruiter what the ideal candidate…
Theresa
★★★★★

SB, Director of Physician Recruitment In Houston, Texas
One Stop Recruiting is my go to Firm to help with my staffing needs with my practices nationwide. They do such a great job at finding…
SAAM
★★★★★
Permanent Positions
One Stop Recruiting proudly provides solutions to place Physicians, Nurse Practitioners, Physician Assistants & Registered Nurses in Perm Positions! Click on the drop down arrow to the right of the "Perm Positions" tab to view all our current open states. This list is just our available permanent positions, so if you are seeking Locum Tenens or contract to hire, visit the corresponding pages to view available openings in those particular areas.
Indianapolis – Perm
Evansville – Perm
Fort Wayne – Perm
Bloomington – Perm
South Bend – Perm
Gary – Perm
Carmel – Perm
Muncie – Perm
Terre Haute – Perm
Michigan City – Perm
Elkhart – Perm
Notre Dame – Perm
Kokomo – Perm
Valparaiso – Perm
Fishers – Perm
Hammond – Perm
Merrillville – Perm
Warsaw – Perm
New Albany – Perm
Jeffersonville – Perm
West Lafayette – Perm
Noblesville – Perm
Mishawaka – Perm
Plainfield – Perm
Goshen – Perm
Crown Point – Perm
Vincennes – Perm
Crawfordsville – Perm
North Vernon – Perm
Schererville – Perm
Westfield – Perm
Munster – Perm
Brownsburg – Perm
Zionsville – Perm
Logansport – Perm
Lawrenceburg – Perm
East Chicago – Perm
Corydon – Perm
Greencastle – Perm
Connersville – Perm
Wabash – Perm
Saint John – Perm
Scottsburg – Perm
Columbia City – Perm
Indiana Medical Staffing
621 S Taft Ave
Indianapolis, IN 46241