Highly Qualified Staffing Services For Assisted Living Facilities & Nursing Homes
In Illinois

Recruit Medical Directors &
Registered Nurses
When you need medical directors, registered nurses, or other professionals, you can trust that we will help you find the perfect candidate.
Hire Certified Nursing Assistants
Near You
With a large pool of candidates to draw from, let your Illinois medical recruitment agency find the perfect certified nursing assistant in your area for your facility.
Quick & Easy
Placement Process
Once you tell us what you are looking for, sit back and let us do the work of finding the perfect placement with a simple and efficient process.
Reliable Staffing Solutions For Illinois
Nursing Homes
Experience reliable solutions for your nursing homes and long-term care facilities at One Stop Recruiting with our commitment to providing quality candidates.
Reach out to fill any staffing needs, any shift, anywhere, permanent or locum tenens, we've got you covered
An account manager will reply to confirm your order, provide a pricing quote and lead time for the fulfillment
Your account manager will communicate with you throughout the fulfillment process and ensure a successful placement
With your account established, feel free to continue ordering staff as needed via your account manager or our online form
Types Of Facilities Served By Our Long-Term Care Staffing Agency
In Illinois
Permanent Placement, Locum Tenens, & Contract To Hire Staffing Solutions
Near You
With over 50 years of combined experience in staffing recruitment, our management team has the knowledge to match your facility with the perfect candidate. Our recruiters are always working to find quality candidates so when your Illinois medical facility is ready to hire permanent placements, locum tenens, or contract to hire staff, our pool of applicants are already screened, allowing us to find you a quality medical professional for your facility in no time.
Retirement Communities
When your retirement community needs staff to fill the gaps, you can trust that One Stop Recruiting understands what is needed and will work with you to make sure we find a placement that works well with your specific community. Whether you need a nursing assistant, registered nurse, physician, or other healthcare professional, let us help!
Assisted Living Facilities
for Seniors
Our carefully screened healthcare professionals are ready to work for your assisted living facility for seniors! When you contact One Stop Recruiting, we will ensure to find your facility the perfect fit with a 90 day guarantee. Contact us today and let our skilled professionals help you find the candidate your facility is missing.
Nursing Homes, Hospitals
& Clinics
In today's climate, nursing homes, hospitals and clinics are all in need of staff. When you get in contact with our leading Illinois medical recruitment agency, you will gain access to our large pool of eager candidates. With a professional helping you through the process and finding you the most qualified applicant, we are confident we can fill the gaps in your facility.
All Our Long Term Care Staffing Placements Are Guaranteed

For 90 Days
We believe so strongly in our experience and ability to place quality candidates that all our permanent care staff placements are guaranteed for 90 days! Whether you're fulfilling a position at a nursing home, hospital, senior care center, or other facility, we want to ensure you are satisfied with your hire. With countless stories of proven success, we are confident that One Stop Recruiting will be the perfect partner with you as you navigate the hiring process.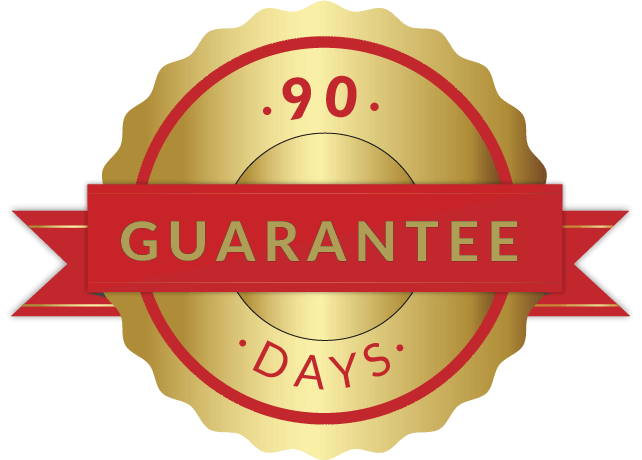 Top-Rated Temp Nurse Staffing & Screening For Assisted Living Communities
In Illinois
Hire Experienced & Licensed Registered Nurses & Long Term Care
Nursing Assistants
Our recruiting work is trusted by medical facilities across the nation and our work in Illinois has placed us as the top-rated temp nursing staff recruitment agencies. Whether you're looking for experienced and licensed registered nurses or long term care nursing assistants, our pool of candidates is top-notch. We have done the work to find quality medical professionals so you don't have to.
As a Service-Disabled, Veteran-Owned Small Business, we know how important it is to find not just any candidate, but the right candidate. We believe in providing quality service and outstanding solutions for your staffing needs.
Our Clients' Testimonials

BH, Chief Medical Officer (CMO) In Chicago, Illinois
One Stop Recruiting does an amazing job, My recruiter was very professional and sent over well qualified candidates. I will use One Stop.
Brad
★★★★★

TK, Practice Manager in Fresno, California
I appreciated working with One Stop Recruiting on our search for a family practice physician. I told the Recruiter what the ideal candidate.
Theresa
★★★★★

SB, Director of Physician Recruitment In Houston, Texas
One Stop Recruiting is my go to Firm to help with my staffing needs with my practices nationwide. They do such a great job at finding.
Saam
★★★★★
Permanent Long-Term Care Positions Available Across The State
Of Illinois
We have many screened and qualified candidates waiting and eager for a new opportunity. If you are in need of a permanent long-term solution for your Illinois medical facility, look no further as our recruiters will work hard to ensure a candidate that is perfect and will last. With our 90 guarantee and trail of 5 star reviews across many platforms, you can trust us to be the answer to your staffing gaps.
Chicago – Perm
Aurora – Perm
Rockford – Perm
Joliet – Perm
Naperville – Perm
Springfield – Perm
Peoria – Perm
Elgin – Perm
Waukegan – Perm
Cicero – Perm
Champaign – Perm
Bloomington – Perm
Arlington Heights – Perm
Evanston – Perm
Decatur – Perm
Schaumburg – Perm
Palatine – Perm
Skokie – Perm
Des Plaines – Perm
Orland Park – Perm
Tinley Park – Perm
Oak Lawn – Perm
Berwyn – Perm
Mount Prospect – Perm
Wheaton – Perm
Hoffman Estates – Perm
Oak Park – Perm
Downers Grove – Perm
Glenview – Perm
Elmhurst – Perm
DeKalb – Perm
Moline – Perm
Lombard – Perm
Belleville – Perm
Buffalo Grove – Perm
Bartlett – Perm
Urbana – Perm
Quincy – Perm
Crystal Lake – Perm
Addison – Perm
Park Ridge – Perm
Calumet City – Perm
Hanover Park – Perm
St. Charles – Perm
Galesburg – Perm
Chicago Heights – Perm
Northbrook – Perm
Granite City – Perm
Highland Park – Perm
FAQS About Our Staffing Services For
Nursing Homes
Illinois Recruiting Agency Helping Long-Term Care
Facilities Statewide
Need To Hire Nurses And Assistants For A Hospital Or Clinic In Chicago?
Give Us A Call Today!
Does your Chicago medical facility need to fill some nurse positions immediately? Let One Stop Recruiting help!
Are You Looking For Reliable Registered Nurses In Aurora?
We're Here To Help You
Experience highly skilled and qualified candidates for your hospital in Aurora with our detailed recruitment process.
Does Your Retirement Community In Joliet Need Nursing Assistants?
Contact Us!
When your Joliet medical facility is ready to hire, let us be your solution to quickly and easily finding the right candidate.
Are You Interested In Hiring Nursing Directors In Naperville?
Get In Touch With Our Agency!
When you need the perfect fit for your long-term nursing home care position in Naperville, we have you covered at One Stop Recruiting!
Illinois Medical Staffing
6124 S Ingleside Ave Apt 3E
Chicago, IL 60637