Medical Physician Recruitment Center Serving Houston
Convenient Fees & No Upfront Payments
One Stop Recruiting is a five-star Houston medical recruitment center, specializing in providing effective, reliable solutions to your staffing and employment needs. Whether you need skilled Physicians for your schedule or you are a licensed Physician seeking employment in a new healthcare organization, our recruiters at One Stop have access to a wide variety of placements. From temporary to permanent positions, there is something available for everyone. Our rates are low with no upfront or surprise fees, and we utilize a proven process as we match candidates from our nationwide database with available employment throughout Houston. Call One Stop Recruiting today to learn more and start the matching process!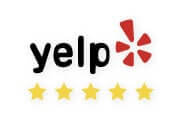 Houston Permanent & Locum Tenens Physician Staffing
Serving Clients From Large Institutions To Neighboring Medical Practices

Top-Rated Physician
Recruiting Agency
At One Stop Recruiting, we realize that staffing needs in the healthcare industry are constantly fluctuating, leaving last minute holes in your schedule. This is where One Stop Recruiting can help! We have a list of qualified, pre-screened Physicians who are ready for hire at a moment's notice, so don't hesitate to reach out.

Fast Healthcare Staffing
For Physicians
As experienced Houston healthcare recruiters, One Stop Recruiting is the top choice in the state for candidates seeking employment and employers seeking staff. When you reach out to our agency, we guarantee a quick response time and a variety of highly qualified candidates to consider for your needs. Give us a call today!

Medical Staffing Solutions Near You
Whether you are seeking employment as temporary, permanent, locum tenens, or contract to hire, One Stop Recruiting has a solution for you. Our Houston Physician placement agency carries excellent professional relationships with clinics, hospitals, and small medical offices throughout the city that allows us to help match you with the ideal work situation.
All Physician Staffing Placements In Houston,TX Are Guaranteed For 90 Days
Our goal at One Stop Recruiting is to provide permanent placement for all of your open medical staff positions. Our 90 day guarantee ensures that we find the perfect Physician, Nurse Practitioner, Physician Assistant, or Registered Nurse to be an excellent addition to your staff.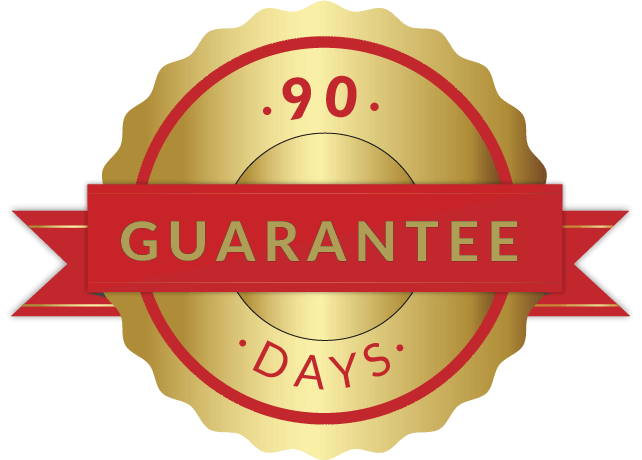 This is one of the best healthcare recruiting companies I've ever worked with. I had trouble finding work with other recruiters, but one week with Indiana Medical Staffing, and they found an excellent position for me at a great hospital! I'm very grateful for their help and I'll definitely use them again!
Skyla B., Indiana
★★★★★

One Stop Recruiting does an excellent job finding me new positions available whenever I'm looking to switch it up! I've been on a few locums assignments throughout the country, and I've enjoyed them all immensely. I'm very pleased with their services thus far and I'm excited to experience the next opportunity!
John R., New Hampshire
★★★★★

I've never worked with a medical staffing company before, but one week working with One stop Recruiting, and they showed me exactly what I was missing! I enjoyed my assignment and I'm really looking forward to my next hospital placement in California!
Peter W., California
★★★★★
Statewide Physician Permanent Positions
If you are a medical professional seeking permanent placement or are a healthcare facility looking to fill your open permanent positions, contact One Stop Recruiting. Our Texas physician staffers and recruiters offer a 90-day guarantee on all placements, as well as a quick fulfillment process to give you the staffing solutions you need. With low fees and now upfront payments, the team at One Stop Recruiting can provide you with the most affordable medical hiring nationwide.
Alabama – Perm
Houston – Perm
Dallas – Perm
Austin – Perm
San Antonio – Perm
El Paso – Perm
Fort Worth – Perm
Arlington – Perm
Waco – Perm
Corpus Christi – Perm
Lubbock – Perm
Amarillo – Perm
Plano – Perm
Indiana – Perm
Frisco – Perm
McAllen – Perm
Laredo – Perm
Galveston – Perm
Irving – Perm
Beaumont – Perm
Katy – Perm
Abilene – Perm
Killeen – Perm
Brownsville – Perm
Denton – Perm
Round Rock – Perm
Nebraska – Perm
Texas City – Perm
College Station – Perm
The Woodlands – Perm
New Braunfels – Perm
San Marcos – Perm
Fredericksburg – Perm
San Angelo – Perm
McKinney – Perm
Allen – Perm
Conroe – Perm
Port Neches – Perm
Pearland – Perm