#1 AZ Nurse Recruiting Agency
One Stop Recruiting is a top-rated Gilbert Nurse staffing agency specializing in matching qualified candidates with their ideal employment position throughout Arizona. Call today to get started!

Gilbert Nurse Staffing Solutions
Each candidate undergoes rigorous screening and background checks to ensure they will be a strong fit for your organization, and is covered by a 90 guarantee after hire.

Best Gilbert Nurse Placement Agency
If you have openings available for Nurses in your healthcare organization, One Stop Recruiting carries a list of pre-screened candidates who are ready for hire at a moment's notice.

Local AZ Nurse Staffing Company
As a locally based, reliable Gilbert Nurse recruiting agency, One Stop Recruiting provides Nurses in a nationwide database with their ideal career position in Gilbert.
Trusted Nurse Hiring In Gilbert, AZ
Serving Clients From Large institutions To Neighborhood Medical Practices
With over 50 combined years of experience in the staffing industry, One Stop Recruiting is the #1 choice for candidates and healthcare organizations. We pull from a nationwide database of Nurse candidates who are seeking employment, and ensure they are ready for hire with a rigorous pre-screening process. You can trust our recruiters to fill your open staffing positions with ease and efficiency, while demonstrating the utmost level of professionalism and excellence.

Our Nurse Hiring
Agency In Gilbert, AZ
Whether you need to fill a position or are seeking employment, our Gilbert Nurse hiring agency is an excellent resource. With a well-known reputation for successfully matching thousands of candidates with healthcare organizations, our recruiters are committed to filling open Nurse positions quickly. Call One Stop Recruiting today to learn more!

Temp & Perm Gilbert
Nurse Staffing
We know that your staffing needs are constantly fluctuating. If you have found yourself in dire need of Nurses, CNAs, or Nurse Practitioners, don't hesitate to contact our recruiting team! Not only does One Stop Recruiting have candidates available for your Permanent positions, but we can fill your Temporary, Contract, and Locum positions too.

Contact Our AZ
Nurse Recruiters
Our friendly Gilbert Nurse recruiters at One Stop Recruiting are available 24/7 to fill your staffing needs. We are easily reached by phone, email, or website form, and guarantee quick response time. With a list of pre-screened, qualified Nurse candidates who are ready for immediate hire, One Stop Recruiting is the best resource for all your staffing needs.
All Our Placements Are Guaranteed For 90 Days
Our goal at One Stop Recruiting is to provide permanent placement for all of your open medical staff positions. Our 90 day guarantee ensures that we find the perfect Physician, Nurse Practitioner, Physician Assistant, or Registered Nurse to be an excellent addition to your staff.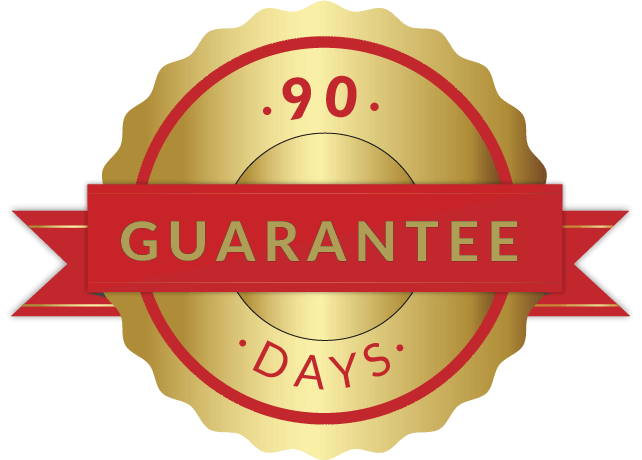 BH, Chief Medical Officer (CMO) In Chicago, Illinois
One Stop Recruiting does an amazing job, My recruiter was very professional and sent over well qualified candidates. I will use One Stop…
Brad

TK, Practice Manager in Fresno, California
I appreciated working with One Stop Recruiting on our search for a family practice physician. I told the Recruiter what the ideal candidate…
Theresa

SB, Director of Physician Recruitment In Houston, California
One Stop Recruiting is my go to Firm to help with my staffing needs with my practices nationwide. They do such a great job at finding…
Saam
Permanent Positions
We provide solutions to place Physicians, Nurse Practitioners, Physician Assistants & Registered Nurses in Perm Positions! Click on the drop down arrow to the right of the "Perm Positions" tab to view all our current open states.
• Phoenix – Perm
• Tucson – Perm
• Mesa – Perm
• Chandler – Perm
• Gilbert – Perm
• Glendale – Perm
• Scottsdale – Perm
• Peoria – Perm
• Tempe – Perm
• Surprise – Perm
• San Tan Valley – Perm
• Yuma – Perm
• Goodyear – Perm
• Buckeye– Perm
• Avondale – Perm
• Flagstaff – Perm
• Casas Adobes – Perm
• Queen Creek – Perm
• Maricopa – Perm
• Lake Havasu City – Perm
• Casa Grande – Perm
• Catalina Foothills – Perm
• Marana – Perm
• Oro Valley – Perm
• Prescott Valley – Perm
• Prescott – Perm
• Sierra Vista – Perm
• Bullhead City – Perm
• Sun City – Perm
• Apache Junction – Perm
• El Mirage – Perm
• San Luis – Perm
• Sahuarita – Perm
• Kingman – Perm
• Fortuna Foothills – Perm
• Drexel Heights – Perm
• Florence – Perm
• Sun City West – Perm
• Fountain Hills – Perm
• Anthem – Perm
• Green Valley – Perm
• Rio Rico – Perm
• Nogales – Perm
• New River– Perm
• Douglas – Perm
• Payson – Perm
• Tanque Verde – Perm
• Fort Mohave – Perm
• Flowing Wells – Perm
• Eloy – Perm
• Sun Lakes – Perm
• Sierra Vista Southeast – Perm
One Stop Nurse Staffing Agency
8743 E. Pecos Rd Suite 127
Mesa, AZ 85212