Leading Staffing Services For Assisted Living Facilities & Nursing Homes
In Georgia

Recruit Medical Directors &
Registered Nurses
Our innovative recruitment and placement process helps your agency find the medical professionals you need without hassle.
Hire Certified Nursing Assistants
Near You
We have access to a large database of nurses, physicians, and other professionals looking for employment at facilities like yours.
Easy & Fast
Placement Process
We can fill your open positions quickly. Our experienced account managers handle all of the details to make things fast and easy for you.
Top-Rated Staffing Solutions For GA
Nursing Homes
There's a reason why One Stop Recruiting has developed a reputation for being the top rated Georgia medical staffing agency. Call us today!
Reach out to fill any staffing needs, any shift, anywhere, permanent or locum tenens, we've got you covered
An account manager will reply to confirm your order, provide a pricing quote and lead time for the fulfillment
Your account manager will communicate with you throughout the fulfillment process and ensure a successful placement
With your account established, feel free to continue ordering staff as needed via your account manager or our online form
Types Of Facilities Served By Our Long Term Care Staffing Agency
In Georgia
Permanent Placement, Locum Tenens, & Contract To Hire Staffing Solutions
Near You
Whether your facility is seeking short term or long term medical professionals, we are ready to help fill your open positions and support you through the entire recruitment, interviewing, and placement process. Our trusted Georgia RN staffing agency will listen to your needs, understand your goals, and find candidates that we believe will be a great fit for your facility. Let us handle the details so you can continue to provide outstanding patient care. Reach out to One Stop Recruiting today to get started!
Retirement Communities
Our Georgia nurse recruiting agency understands the challenges facing today's healthcare facilities. To meet these needs, we draw on our extensive experience as we carefully screen each potential candidate to ensure they are fully qualified and ready to get to work providing outstanding patient care at your George retirement community.
Assisted Living Facilities
For Seniors
Building relationships is at the center of everything we do at our Georgia medical staffing agency. Our agency takes time to understand your needs, current staff openings, and existing team members so we can carefully select nurses, doctors, physician's assistants, and other healthcare professionals who will be a perfect fit for your team.
Nursing Homes, Hospitals
& Clinics
Although the nationwide healthcare staffing shortage has left all healthcare facilities facing new challenges, we are ready to come alongside you to help you fill open positions. Our database of experienced healthcare professionals are eager for employment at hospitals, clinics, nursing homes, and other long term care facilities.
All Our Long Term Care Staffing Placements Are Guaranteed

For 90 Days
We work to fill your open positions with candidates who will be a good fit for your needs. In fact, we are so confident in our screening and placement methods that we guarantee all new long term staff placements for 90 days! In the unlikely event that you are dissatisfied with our candidates, we will do everything we can do to find a replacement and make it right.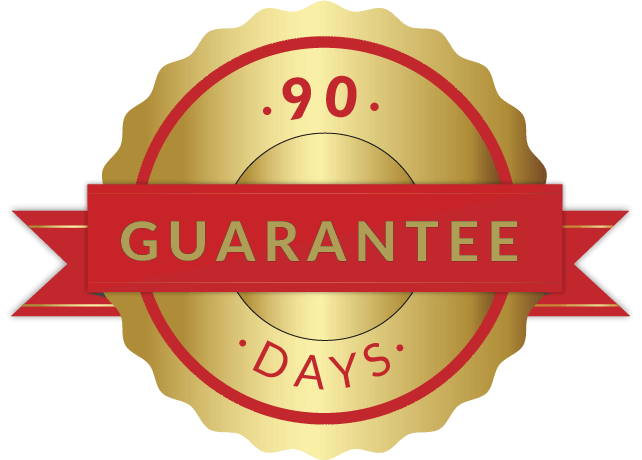 Best-Rated Temp Nurse Staff Screening For Georgia Assisted
Living Communities
Hire Certified & Expert Registered Nurses & Long Term Care
Nursing Assistants
One Stop Recruiting is a service disabled, veteran owned business who understands the value of hard work, relationships, and responsibility. That's why we are dedicated to providing only the highest quality Georgia healthcare recruitment services for long term care facilities across the state. Our 60 years of experience in the industry paired with our careful screening processes ensure that we can place well-trained healthcare professionals in any of your open positions.
Our Georgia RN staffing agency carefully follows up with each of our placements. We are confident that you'll be satisfied with your experience with our trusted healthcare staffing agency. Whether you're seeking long term, short term, or contract to hire professionals, we offer fast fulfillment with quality candidates. Plus, we don't require upfront payment, which means there's nothing to lose by getting started with our experienced team!
Our Clients' Testimonials

BH, Chief Medical Officer (CMO) In Chicago, Illinois
One Stop Recruiting does an amazing job, My recruiter was very professional and sent over well qualified candidates. I will use One Stop.
Brad
★★★★★

TK, Practice Manager in Fresno, California
I appreciated working with One Stop Recruiting on our search for a family practice physician. I told the Recruiter what the ideal candidate.
Theresa
★★★★★

SB, Director of Physician Recruitment In Houston, Texas
One Stop Recruiting is my go to Firm to help with my staffing needs with my practices nationwide. They do such a great job at finding.
Saam
★★★★★
Permanent Long Term Care Positions
Throughout Georgia
No matter where your long term healthcare facility is located in the beautiful state of Georgia, we are prepared to help fill your open positions. Our experienced Georgia healthcare recruitment professionals can guide you through the interviewing, onboarding, and placement processes, or offer seasoned advice on how to promote long term retention at your facility. Call One Stop Recruiting today to get started filling your open positions!
Atlanta – Perm
Augusta – Perm
Columbus – Perm
Savannah – Perm
Athens – Perm
Macon – Perm
Roswell – Perm
Albany – Perm
Johns Creek – Perm
Warner Robins – Perm
Alpharetta – Perm
Marietta – Perm
Valdosta – Perm
Smyrna – Perm
Dunwoody – Perm
Rome – Perm
Peachtree City – Perm
Gainesville – Perm
East Point – Perm
Hinesville – Perm
Douglasville – Perm
Kennesaw – Perm
Woodstock – Perm
Statesboro – Perm
LaGrange – Perm
Lawrenceville – Perm
Newnan – Perm
Griffin – Perm
Carrollton – Perm
Forest Park – Perm
Canton – Perm
Dalton – Perm
McDonough – Perm
Acworth – Perm
Rossville – Perm
Cartersville – Perm
Snellville – Perm
Milledgeville – Perm
Decatur – Perm
Tucker – Perm
Thomasville – Perm
St. Marys – Perm
Newnan – Perm
Chamblee – Perm
Suwanee – Perm
Statesboro – Perm
McDonough – Perm
FAQs About Our Nursing Home
Staffing Services
Georgia Recruiting Agency Helping Long Term Care
Facilities Statewide
Need To Hire Nurses And Assistants For A Hospital Or Clinic In Atlanta?
Give Us A Call Today!
We are known for our fast placement of quality candidates in long term care facilities throughout Georgia and are ready to help!
Are You Looking For Reliable Registered Nurses In Savannah?
We're Here To Help You
Whether you need nurses, nursing directors, or nursing support staff, we can fill your open positions with reliable candidates.
Does Your Retirement Community In Athens Need Nursing Assistants?
Contact Us!
Our database of qualified and experienced nursing staff are ready to begin working in long term care facilities in Georgia.
Are You Interested In Hiring Nursing Directors In Columbus?
Get In Touch With Our Agency!
One Stop Recruiting is ready to serve you! Call our team today to begin the placement process with no upfront fees.