Qualified Nurse Hiring Solutions In Florida

#1 Nurse Recruiting Agency In Florida
As a #1 Florida nurse recruiting agency, One Stop Recruiting provides industry leading staffing solutions for medical practices both big and small, all throughout Florida.

Best CNA Placement Agency In Florida
Whether you are a CNA looking for permanent or temporary work, or a medical facility looking to hire a qualified professional, consult with our CNA placement agency in Florida.

Quick RN Staffing Company
Our quick Florida RN staffing company is a top-rated, local medical recruitment agency dedicated to helping both healthcare professionals and medical facilities with top rated staffing solutions.

Florida LPN Staffing For Your Healthcare Needs
Regardless of your healthcare needs, One Stop recruiting offers a quick, reliable solution to your Florida LPN staffing needs with a 90 day guarantee on all healthcare recruitment placements.
Florida's Trusted Nurse Staffing Services
Permanent Placement, Locum Tenens, & Contract to Hire For Large Institutions To Neighboring Medical Practices
What makes One Stop Recruiting an industry leader in medical staffing in Florida is our adaptability to help medical facilities both big and small find the staffing solutions they need. From larger, more established medical institutions to smaller neighborhood practices, our Florida nurse staffing agents provide the most experienced, dedicated candidates who can fit the needs of your practice. Contact us today to learn more about our nurse staffing services in Florida!

Our Registered Nurse Hiring Agency In Florida
As a top-rated registered nurse hiring agency in Florida, it is our sole commitment to our clients to provide only the most experienced and highly trained professionals who are seeking employment. Our nurse recruitment agents are dedicated to giving you quick fulfillment so that you have the staffing solutions you need, when you need them. Contact us today.

Temp & Perm Florida Nurse Staffing
What sets One Stop Recruiting apart from other healthcare recruitment agencies is that we provide both temporary and permanent Florida nurse staffing to ensure that you have the quality candidates you need for your facility. Choose from our vast online database of carefully selected applicants to find the right fit for your medical staffing needs, whether you are looking for locum tenens or permanent staff.

Contact Our Local Florida Nurse Recruiters
When you need to fill your open nurse positions in your healthcare facility, One Stop Recruiting is just a call away. Contact our local Florida nurse recruiters to help find the most qualified candidates to meet your staffing needs. With a 90 day guarantee on permanent and temporary positions, One Stop Recruiting is the top nurse recruitment agency in Florida!
All Our Florida Nurse Staffing Placements Are Guaranteed For 90 Days
One Stop Recruiting is committed to ensuring that you have the quality candidates you need to run your healthcare facility with ease. All of our Florida nurse staffing placements are guaranteed for 90 days, ensuring that you have the right medical professional for your staff.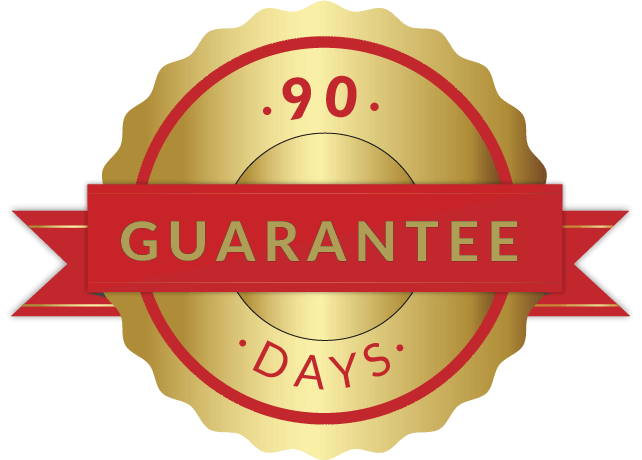 BH, Chief Medical Officer (CMO) In Chicago, Illinois
One Stop Recruiting does an amazing job, My recruiter was very professional and sent over well qualified candidates. I will use One Stop…
Brad
★★★★★

TK, Practice Manager in Fresno, California
I appreciated working with One Stop Recruiting on our search for a family practice physician. I told the Recruiter what the ideal candidate…
Theresa
★★★★★

SB, Director of Physician Recruitment In Houston, Texas
One Stop Recruiting is my go to Firm to help with my staffing needs with my practices nationwide. They do such a great job at finding…
Saam
★★★★★
Permanent Medical Positions In Florida & Statewide
If you are a medical professional seeking permanent placement or are a healthcare facility looking to fill your open permanent positions, contact One Stop Recruiting. Our Jacksonville physician staffers and recruiters offer a 90-day guarantee on all placements, as well as a quick fulfillment process to give you the staffing solutions you need. With low fees and now upfront payments, the team at One Stop Recruiting can provide you with the most affordable medical hiring nationwide.
Miami – Perm
Orlando – Perm
Tampa – Perm
Jacksonville – Perm
Tallahassee – Perm
Destin – Perm
Sarasota – Perm
Naples – Perm
Florida City – Perm
Pensacola – Perm
Fort Lauderdale – Perm
Rosemary Beach – Perm
Boynton Beach – Perm
Indiana – Perm
Cayo Hueso – Perm
Miami Beach – Perm
Clearwater – Perm
San Agustín – Perm
Daytona Beach – Perm
Saint Petersburg – Perm
Gainesville – Perm
Fort Myers – Perm
Boca Ratón – Perm
West Palm Beach – Perm
Port St. Lucie – Perm
Palm Beach – Perm
Nebraska – Perm
Cabo Coral – Perm
Panama City – Perm
Marco Island – Perm
Kissimmee – Perm
Ocala – Perm
Lakeland – Perm
The Villages – Perm
Vero Beach – Perm
Cocoa Beach – Perm
Bradenton – Perm
Palm Coast – Perm
Deerfield Beach – Perm
South Carolina – Perm
Fort Walton Beach – Perm
Delray Beach – Perm
Pompano Beach – Perm
Palm Bay – Perm
Miramar Beach – Perm
Port Charlotte – Perm
Medical Recruiting & Staffing Agency In Florida
3361 Hendricks Ave
Jacksonville, FL 32207