The Tri-State Area's Leading Medical Recruiting Company, Serving New York City, Long Island, And All Of New York
Hiring Opportunities For Professional Medical Technologists & Medical Lab Technicians
Jobs For Medical Lab Technicians Looking To Relocate To New York
Moving To New York? Apply Now And Line Up Your Medical Technician Employment Ahead Of Time Why Do Employers In New York Prefer One Stop?
Get A Job Position In The Best Medical Clinics And Neighborhood Healthcare Centers All Around The US
Medical Staffing For All Of The Five Boroughs
MLT Job Positions In Staten Island

Available Jobs For Laboratory Technologists In Manhattan

Local Medical Lab Technologist Jobs In Brooklyn

Career Opportunities As A Clinical Laboratory Technologist In Queens

Recruiting Medical Lab Assistants In
The Bronx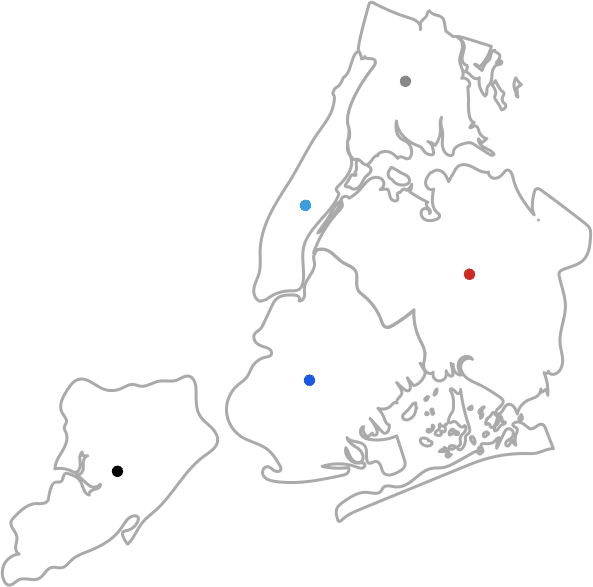 top-rated medical recruiting company
Had a great experience working with One Stop. They were able to place two nurses for me within the week that we had the need. Not only did I like the recruiter, but the account manager was also very nice and helpful with the process. Will definitely recommend to other practice owners.
Roy H.
Sacramento, California.
Permanent Positions
We provide solutions to place Physicians, Nurse Practitioners, Physician Assistants & Registered Nurses in Perm Positions! Click on the drop down arrow to the right of the "Perm Positions" tab to view all our current open states.
• Alabama – Perm
• Alaska – Perm
• Arizona – Perm
• Arkansas – Perm
• California – Perm
• Colorado – Perm
• Connecticut – Perm
• Delaware – Perm
• Florida – Perm
• Georgia – Perm
• Hawaii – Perm
• Idaho – Perm
• Illinois – Perm
• Indiana – Perm
• Iowa – Perm
• Kansas – Perm
• Kentucky – Perm
• Louisiana – Perm
• Maine – Perm
• Maryland – Perm
• Massachusetts – Perm
• Michigan – Perm
• Minnesota – Perm
• Mississippi – Perm
• Missouri – Perm
• Montana – Perm
• Nebraska – Perm
• Nevada – Perm
• New Hampshire – Perm
• New Jersey – Perm
• New Mexico – Perm
• New York – Perm
• North Carolina – Perm
• North Dakota – Perm
• Ohio – Perm
• Oklahoma – Perm
• Oregon – Perm
• Pennsylvania – Perm
• Rhode Island – Perm
• South Carolina – Perm
• South Dakota – Perm
• Tennessee – Perm
• Texas – Perm
• Utah – Perm
• Vermont – Perm
• Virginia – Perm
• Washington – Perm
• West Virginia – Perm
• Wisconsin – Perm
• Wyoming – Perm
New York Medical
Staffing
245-77 62nd Ave
little Neck, NY 11362