Qualified Nurse Hiring Solutions In Colorado

#1 Nurse Recruiting Agency In Colorado
Trust our #1 nurse recruiting agency in Colorado to find the most qualified, thoroughly vetted, and experienced candidates to fill your open nurse positions with guaranteed results.

Best CNA Placement Agency In Colorado
Our Colorado CNA placement agency is committed to providing affordable, guaranteed applicants who can fit the staffing needs of your healthcare institution. Contact us today!

Quick RN Staffing Company
Efficiency and speed are critical when you need to fill open positions, which is why our Colorado RN staffing company is dedicated to providing you with the quickest staffing solutions.

Colorado LPN Staffing For Your Healthcare Needs
One Stop Recruiting offers low fees and no upfront payments along with a 90 day guarantee on all positions, making us a top Colorado LPN staffing company near you.
Colorado's Trusted Nurse Staffing Services
Permanent Placement, Locum Tenens, & Contract to Hire For Large Institutions To Neighboring Medical Practices
Regardless of the ever changing needs of your medical facility, One Stop Recruiting offers industry leading Colorado nurse staffing recruitment services designed to help fill open positions in practices of all sizes. From larger medical institutions to small, private neighborhood practices, One Stop Recruiting is a top-rated provider of the most qualified and experienced candidates in the nation. Learn more about how our trusted Colorado nurse staffing agents can help you.

Our Registered Nurse Hiring Agency In Colorado
As a trusted registered nurse hiring agency in Colorado, our trusted medical staffers offer quick fulfillment for all of your staffing needs. With a 90 day guarantee on all placements, low fees, and no up front payments, One Stop Recruiting is a #1 choice for registered nurse recruitment in Colorado. For both locum tenens and permanent nurse hiring, contact us today to learn more!

Temp & Perm Colorado Nurse Staffing
One Stop Recruiting is not a "one size fits all" company, and we understand the needs and limitations of some healthcare facilities and practices. That is why we offer both temporary and permanent nurse staffing in Colorado, ensuring that you have the right healthcare professionals to fit the needs of your individual practice, hospital, or other medical facility. Contact us to learn more!

Contact Our Local Colorado Nurse Recruiters
When you are looking to fill your open nurse positions, consult with the industry-leading Colorado nurse recruiters at One Stop Recruiting. Our dedication to helping our clients find the highest quality and most experienced candidates makes us the most trusted nurse hiring agency in Colorado. Contact us today to get started. You can order online or by phone!
All Our Colorado Nurse Staffing Placements Are Guaranteed For 90 Days
At One Stop Recruiting, we seek to ensure that all of your Colorado nurse staffing needs are met. All of our staffing placements are guaranteed for 90 days, as we provide only the best and most qualified candidates to fill your open positions. Trust our nurse recruitment agency to find the right professional to fit in with your staff today.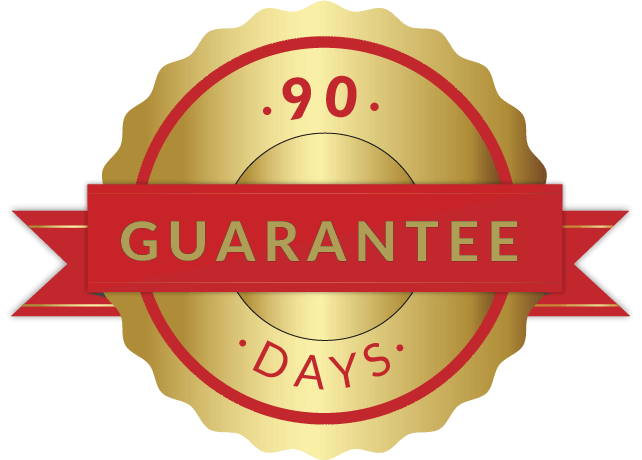 BH, Chief Medical Officer (CMO) In Chicago, Illinois
One Stop Recruiting does an amazing job, My recruiter was very professional and sent over well qualified candidates. I will use One Stop…
Brad
★★★★★

TK, Practice Manager in Fresno, California
I appreciated working with One Stop Recruiting on our search for a family practice physician. I told the Recruiter what the ideal candidate…
Theresa
★★★★★

SB, Director of Physician Recruitment In Houston, Texas
One Stop Recruiting is my go to Firm to help with my staffing needs with my practices nationwide. They do such a great job at finding…
Saam
★★★★★
Permanent Medical Positions In Colorado & Statewide
At One Stop Recruiting, we provide ideal solutions for Nurses, Physicians, Assistants, and other medical professionals seeking permanent placement anywhere in the United States. Continue reading below to view all of our open permanent positions nationwide.
Arvada – Perm
Aurora – Perm
Boulder – Perm
Brighton – Perm
Broomfield – Perm
Cañon City – Perm
Castle Rock – Perm
Centennial – Perm
Cimarron Hills – Perm
Clifton – Perm
Colorado Springs – Perm
Columbine – Perm
Commerce City – Perm
Dakota Ridge – Perm
Denver – Perm
Durango – Perm
Englewood – Perm
Erie – Perm
Evans – Perm
Firestone – Perm
Fort Carson – Perm
Fort Collins – Perm
Fountain – Perm
Golden – Perm
Grand Junction – Perm
Greeley – Perm
Greenwood Village – Perm
Highlands Ranch – Perm
Johnstown – Perm
Ken Caryl – Perm
Lafayette – Perm
Lakewood – Perm
Littleton – Perm
Longmont – Perm
Louisville – Perm
Loveland – Perm
Montrose – Perm
Northglenn – Perm
Parker – Perm
Pueblo – Perm
Pueblo West – Perm
Security-Widefield – Perm
Sherrelwood – Perm
Thornton – Perm
Welby – Perm
Westminster – Perm
Wheat Ridge – Perm
Windsor – Perm
Colorado Medical Staffing
1776 Curtis Street Apt 1912
Denver, CO 80202