Pre-Qualified Staffing Services For Assisted Living Facilities & Nursing Homes In Colorado

Hire Medical Directors &
Registered Nurses
Let One Stop Recruiting help you find the best management team for your assisted living facility with our nationwide database of candidates.
Recruit Certified Nursing Assistants Near You
Consult with our Colorado CNA staffing agency for expert help recruiting qualified nursing assistants that will provide quality, skilled care to your patients.
Fast & Easy Placement Process
Our streamlined method for screening candidates and matching them with employment opportunities has proven itself time and again over the years.
Top Choice Staffing Solutions For CO Nursing Homes
One Stop Recruiting carries a successful track record for providing efficient, reliable solutions for all your Colorado medical staffing needs.
Reach out to fill any staffing needs, any shift, anywhere, permanent or locum tenens, we've got you covered
An account manager will reply to confirm your order, provide a pricing quote and lead time for the fulfillment
Your account manager will communicate with you throughout the fulfillment process and ensure a successful placement
With your account established, feel free to continue ordering staff as needed via your account manager or our online form
Facilities Served By Our Colorado Long Term Care
Staffing Agency
Permanent Placement, Locum Tenens, & Contract To Hire Staffing Solutions
Near You
One Stop Recruiting is a top rated healthcare staffing agency in Colorado working directly with assisted living and retirement home communities to provide quality staff. We understand that finding licensed, skilled employees can be a tedious process, taking valuable time and energy away from other areas of management.
Our recruiters utilize a proven, streamlined process to understand your needs and provide reliable solutions. No upfront fees, affordable pricing, and a quality experience are the top priorities at One Stop Recruiting!
Retirement Communities
Retirement homes designed to help residents feel included in a community through a variety of activities and events that provide a rewarding experience for all. As an experienced Colorado retirement community staffing agency, One Stop Recruiting can provide the staff you need to keep your facility running smoothly and providing a quality environment.
Assisted Living Facilities
Residents in an assisted living facility typically need more help with daily activities, while still experiencing a measure of independence. Whether you are seeking temporary or permanent employees for your assisted living facility, One Stop Recruiting has the resources necessary to provide the solutions you need. We are effective, reliable, and thorough.
Nursing Homes, Hospitals & Clinics
When you contact our five-star Colorado healthcare staffing recruiters, we respond quickly with reliable solutions. Whether you need a manager, DON, RN, NP, LPN, CNA, PT, or other type of medical care staff for your healthcare facility, you can trust One Stop Recruiting to be an incredible resource. Give us a call today!
All Our Long Term Care Staffing Placements Are Guaranteed For

90 Days
Our goal at One Stop Recruiting is to provide permanent placement for all of your open medical staff positions. Our 90 day guarantee ensures that we find the perfect Physician, Nurse Practitioner, Physician Assistant, or Registered Nurse to be an excellent addition to your staff.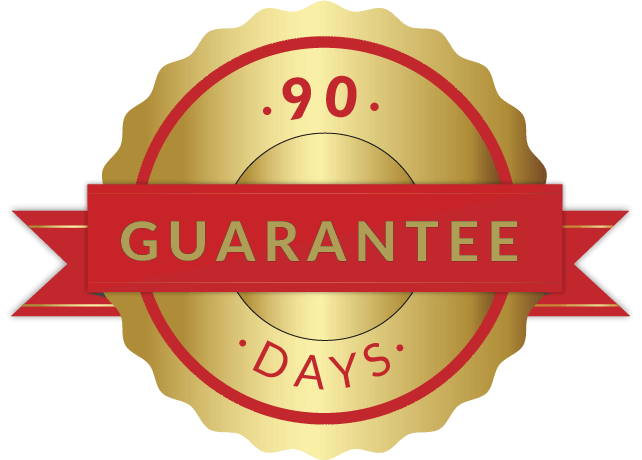 Thorough Staffing Screening For Temp Nurses For Assisted Living Communities In Colorado
Hire Highly Qualified Registered Nurses & Long Term Care Nursing Assistants
At One Stop Recruiting, we realize that your patients are the most valuable component of your facility, and deserve the best possible care at all times. As a licensed Colorado Nurse temp agency, we pull from a nationwide database of qualified candidates and use a proven matching process to help them find an ideal employment opportunity.
Each candidate faces a background check, interview process, and face-to-face conversation with our recruiters as we get to know them personally and understand their career goals. We then match their career goals and personality with an employment opportunity in their desired area, with the goal of facilitating a smooth transition and perfect fit for all parties involved.

BH, Chief Medical Officer (CMO) In Chicago, Illinois
One Stop Recruiting does an amazing job, My recruiter was very professional and sent over well qualified candidates. I will use One Stop…
Brad
★★★★★

TK, Practice Manager in Fresno, California
I appreciated working with One Stop Recruiting on our search for a family practice physician. I told the Recruiter what the ideal candidate…
Theresa
★★★★★

SB, Director of Physician Recruitment In Houston, Texas
One Stop Recruiting is my go to Firm to help with my staffing needs with my practices nationwide. They do such a great job at finding…
Saam
★★★★★
Permanent Long Term Care Positions Throughout Colorado
If you are a licensed medical candidate seeking employment in Colorado, browse through the list below to view open employment opportunities. Our recruiters are always available to provide more information or assist in connecting you with an opportunity. Keep checking the list of opportunities as we update it with new information regularly, and be sure to contact One Stop Recruiting with any questions!
Arvada – Perm
Aurora – Perm
Boulder – Perm
Brighton – Perm
Broomfield – Perm
Cañon City – Perm
Castle Rock – Perm
Centennial – Perm
Cimarron Hills – Perm
Clifton – Perm
Colorado Springs – Perm
Columbine – Perm
Commerce City – Perm
Dakota Ridge – Perm
Denver – Perm
Durango – Perm
Englewood – Perm
Erie – Perm
Evans – Perm
Firestone – Perm
Fort Carson – Perm
Fort Collins – Perm
Fountain – Perm
Golden – Perm
Grand Junction – Perm
Greeley – Perm
Greenwood Village – Perm
Highlands Ranch – Perm
Johnstown – Perm
Ken Caryl – Perm
Lafayette – Perm
Lakewood – Perm
Littleton – Perm
Longmont – Perm
Louisville – Perm
Loveland – Perm
Montrose – Perm
Northglenn – Perm
Parker – Perm
Pueblo – Perm
Pueblo West – Perm
Security-Widefield – Perm
Sherrelwood – Perm
Thornton – Perm
Welby – Perm
Westminster – Perm
Wheat Ridge – Perm
Windsor – Perm
FAQs About Our Nursing Home Staffing Services
Colorado Recruiting Agency Helping Long Term Care Facilities
 Statewide
Does Your Retirement Community In Denver Need Nursing Assistants?
Contact Us!
Contact One Stop Recruiting to find the reliable staffing solutions you need, including part time and full time Nursing Assistants.
Are You Looking For Reliable Registered Nurses In Colorado Springs?
We Can Help
Let our Colorado healthcare staffing agency handle the entire process including recruiting, vetting, and matching.
Need To Hire Nurses And Assistants For A Hospital Or Clinic In Aurora?
Give Us A Call Today!
Contact our experienced recruiters at One Stop Recruiting to get the matching process started, with no upfront fees!
Are You Interested In Hiring Nursing Directors In Fort Collins?
Get In Touch With Our Agency!
We have a list of active Nursing Directors who have been pre-screened and are ready for hire.
Colorado Medical Staffing
1776 Curtis Street Apt 1912
Denver, CO 80202