Nurse Hiring Solutions For Hospitals & Clinics In Chicago
As a top rated medical staffing agency in Chicago, One Stop Recruiting specializes in providing reliable, quick solutions to all your staffing or employment needs. Whether you are searching for skilled Nursing staff to add to your healthcare team, or you are a licensed Nurse ready to work, One Stop Recruiting is an excellent resource. We have access to a nationwide database of candidates and are equipped to match DONs, LPNs, RNs, and CNAs with open positions throughout Chicago and the rest of Illinois. With available jobs of all types and healthcare facilities and the option for temporary or permanent employment, we are equipped to find the perfect match for everyone.

Certified Nurse
Recruiting Agency
One Stop Recruiting is a team of experienced Chicago Nurse recruiters who utilize a proven process and streamlined method for matching qualified candidates with open employment positions. As the top recruitment agency in the state, we are here to help!

Chicago CNA
Placement Agency
If you are a qualified CNA seeking employment in Chicago, don't hesitate to contact One Stop Recruiting. We have access to countless healthcare positions throughout Chicago and the rest of Illinois, and will work diligently to match you with your ideal employer.

Reliable RN Staffing
Company Near You
With low fees and no upfront payments, One Stop Recruiting is the #1 healthcare staffing agency near you in Chicago. Whether you are seeking temporary or permanent employment, our proven matching process ensures a seamless fit for all involved parties.

LPN & LVN
Healthcare Staffing
At One Stop Recruiting, we know that staffing needs in the healthcare industry are constantly fluctuating, which can leave last minute holes in your schedule. If you have found yourself in need of staffing solutions, contact our Chicago LPN staffing agency right away!
Chicago's Favorite Nurse Staffing Services
Permanent Placement, Locum Tenens & Contract To Hire For Large Institutions & Neighboring Medical Practices

First Class Registered
Nurse Hiring Agency
Whether you have planned ahead or need last minute staff, our five-star Chicago Nurse hiring agency is prepared with a list of pre-screened candidates who have passed our detailed process and are ready for matching.

Temp & Perm
Nurse Staffing
One Stop Recruiting is prepared to match Nurse candidates with temporary, permanent, locum tenens, or contract to hire positions throughout Chicago. We work with CNAs, RNs, LPNs, NPs, and DONs!

Local Nurse Recruiters
In Chicago, IL
Trust our Chicago Nurse recruiters at One Stop Recruiting to provide reliable staffing solutions with quick response time. We proudly guarantee all placements for 90 days to ensure the perfect fit for employee and employer.
Our Nurse Staffing Placements Are Guaranteed For 90 Days
Our goal at One Stop Recruiting is to provide permanent placement for all of your open medical staff positions. Our 90 day guarantee ensures that we find the perfect Physician, Nurse Practitioner, Physician Assistant, or Registered Nurse to be an excellent addition to your staff.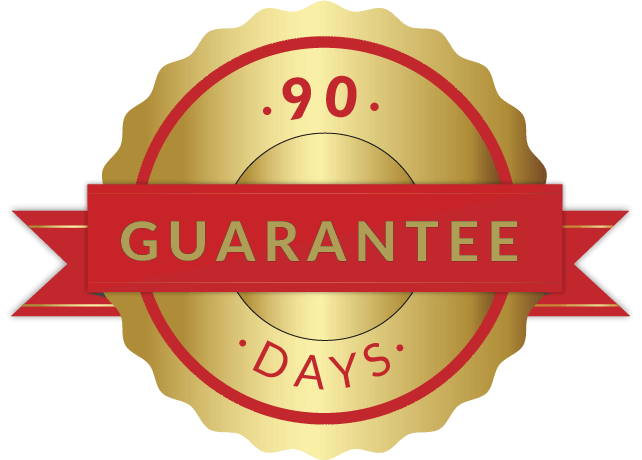 Nurse Staffing Services With 5 Star Testimonials

Bobby J, Indiana
Had a great time working with Indiana Medical Staffing (One Stop Recruiting) for finding local nurse openings! They're very thorough and have extensive knowledge in the healthcare field which made them super easy to work with. I'd trust them with any of my staffing needs in the future if I decide to take on locum assignments! Great team!
★★★★★

Tomkins L, California
I've never worked with a medical staffing company before, but one week working with One stop Recruiting, and they showed me exactly what I was missing! I enjoyed my assignment and I'm really looking forward to my next hospital placement in California!
★★★★★

Sebastian C, New Hampshire
I'm really enjoying the locums assignments that NH medical staffing has been giving me. Each one has been an entirely different experience, and I'm looking forward to more challenges! Their healthcare recruitment services are by far the best I've used! Affordable, quality results, guaranteed placements, and very fast! I'm excited to continue working with them!
★★★★★
Permanent Nurse Positions Near You
If you are a medical professional seeking permanent placement or are a healthcare facility looking to fill your open permanent positions, contact One Stop Recruiting. Our Georgia physician staffers and recruiters offer a 90-day guarantee on all placements, as well as a quick fulfillment process to give you the staffing solutions you need. With low fees and now upfront payments, the team at One Stop Recruiting can provide you with the most affordable medical hiring nationwide.
Arlington Heights – Perm
Aurora – Perm
Bartlett – Perm
Belleville – Perm
Berwyn – Perm
Bloomington – Perm
Bolingbrook – Perm
Buffalo Grove – Perm
Carol Stream – Perm
Champaign – Perm
Chicago – Perm
Cicero – Perm
Crystal Lake – Perm
Decatur – Perm
DeKalb – Perm
Des Plaines – Perm
Downers Grove – Perm
Elgin – Perm
Elmhurst – Perm
Evanston – Perm
Glenview – Perm
Hoffman Estates – Perm
Joliet – Perm
Lombard – Perm
Moline – Perm
Mount Prospect – Perm
Naperville – Perm
Normal – Perm
Oak Lawn – Perm
Oak Park – Perm
Orland Park – Perm
Palatine – Perm
Park Ridge – Perm
Peoria – Perm
Plainfield – Perm
Rockford – Perm
Romeoville – Perm
Schaumburg – Perm
Skokie – Perm
Springfield – Perm
Streamwood – Perm
Tinley Park – Perm
Waukegan – Perm
Wheaton – Perm
Chicago, IL Nurse Staffing
6124 S Ingleside Ave Apt 3E
Chicago, IL 60637