Professional Staffing Services For Arizona Assisted Living Facilities &
Retirement Homes

Hire Medical Directors &
Registered Nurses
The success of a facility starts with its management. Contact One Stop Recruiting if you need qualified medical directors or RNs for your assisted living facility.

Recruit Certified Nursing Assistants
Near You
One Stop Recruiting is a five-star Arizona Nursing Assistant placement agency ready to match candidates with employment opportunities in assisted living facilities.
Fast & Easy
Placement Process
We know that staffing needs can drastically change in a short amount of time, so we guarantee quick turnaround time for placement of candidates.
Top Choice Staffing Solutions For AZ
Nursing Homes
With a 90 day guarantee on all placements and an excellent record of success matches, One Stop Recruiting is an excellent resource.
Reach out to fill any staffing needs, any shift, anywhere, permanent or locum tenens, we've got you covered
An account manager will reply to confirm your order, provide a pricing quote and lead time for the fulfillment
Your account manager will communicate with you throughout the fulfillment process and ensure a successful placement
With your account established, feel free to continue ordering staff as needed via your account manager or our online form
Types Of Facilities Served By Our Arizona Long Term Care
Staffing Agency
Permanent Placement, Locum Tenens, & Contract To Hire Staffing Solutions
Near You
As an experienced medical staffing agency in Arizona, One Stop Recruiting knows the difficulty of managing staffing ratios and schedules in the medical industry. Schedules can fluctuate quickly and leave gaps in the coverage, which bodes poorly for your patients. Through a proven, streamlined matching method, and an active list of pre-screened candidates who are ready for hire, One Stop Recruiting can quickly fill your request for staff with quality, reliable solutions.
Retirement Communities
Retirement facilities can be a rewarding experience for the management and care team, and the people who live there. Our Arizona assisted living staffing agency works directly with retirement facilities to provide directors, medical staff, and other essential employees to keep your organization running smoothly.
Assisted Living Facilities
No matter the size or location of your assisted living facility, One Stop Recruiting has the tools and recruits necessary to keep your staffing schedule full. From temporary to permanent, and everything in between, our Arizona Nurse placement agency is ready to provide the staffing solutions you need.
Nursing Homes, Hospitals
& Clinics
Whether you are planning ahead to the holidays or are expecting an increase of residents in your nursing home or hospital, One Stop Recruiting has your back. We respond quickly to your request for candidates, and work directly with DONs, NPs, RNs, CNAs, and more.
All Our Long Term Care Staffing Placements Are Guaranteed For

90 Days
Our goal at One Stop Recruiting is to provide permanent placement for all of your open medical staff positions. Our 90 day guarantee ensures that we find the perfect Physician, Nurse Practitioner, Physician Assistant, or Registered Nurse to be an excellent addition to your staff.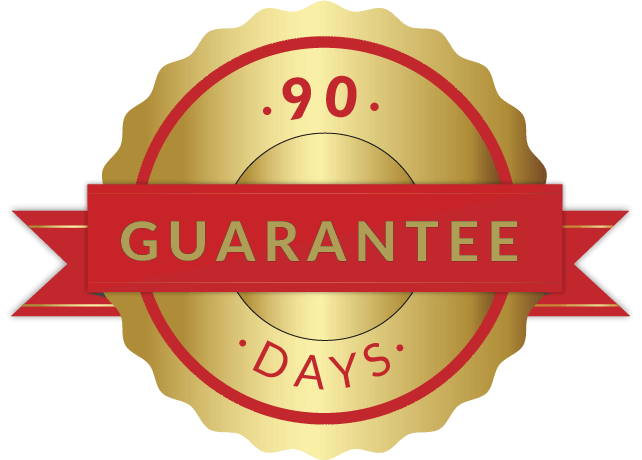 5-Star Rated Nurse Temp Agency For Arizona Assisted Living Communities &
Nursing Homes
Hire Highly Qualified Registered Nurses & Long Term Care
Nursing Assistants
Hiring the right staff for your healthcare organization can be a tedious process, taking valuable time and energy away from other areas that need you. This is where One Stop Recruiting comes in! As a five-star Arizona healthcare staffing agency with connections throughout the country, we have access to a nationwide database of candidates who are licensed and seeking employment.
Each candidate goes through a detailed screening process, background check, and face to face conversation with our recruiters so that we learn about their career goals and aspirations and find the ideal match. Our matching method is streamlined and successful, so call One Stop Recruiting today to get started!

BH, Chief Medical Officer (CMO) In Chicago, Illinois
One Stop Recruiting does an amazing job, My recruiter was very professional and sent over well qualified candidates. I will use One Stop…
Brad
★★★★★

TK, Practice Manager in Fresno, California
I appreciated working with One Stop Recruiting on our search for a family practice physician. I told the Recruiter what the ideal candidate…
Theresa
★★★★★

SB, Director of Physician Recruitment In Houston, Texas
One Stop Recruiting is my go to Firm to help with my staffing needs with my practices nationwide. They do such a great job at finding…
Saam
★★★★★
Permanent Occupational Therapist Positions
Throughout Arizona
If you are a licensed Occupational Therapist seeking employment throughout Arizona, browse through the list below to view open employment opportunities. Our recruiters are always available to provide more information or assist in connecting you with an opportunity. Keep checking the list of opportunities as we update it with new information regularly, and be sure to contact One Stop Recruiting with any questions!
Phoenix – Perm
Tucson – Perm
Mesa – Perm
Chandler – Perm
Gilbert – Perm
Glendale – Perm
Scottsdale – Perm
Peoria – Perm
Tempe – Perm
Surprise – Perm
San Tan Valley – Perm
Goodyear – Perm
Yuma – Perm
Avondale – Perm
Flagstaff – Perm
Casas Adobes – Perm
Queen Creek – Perm
Maricopa – Perm
Lake Havasu City – Perm
Marana – Perm
Casa Grande – Perm
Catalina Foothills – Perm
Prescott Valley – Perm
Oro Valley – Perm
Prescott – Perm
Sierra Vista – Perm
Bullhead City – Perm
Sun City – Perm
Apache Junction – Perm
San Luis – Perm
El Mirage – Perm
Sahuarita – Perm
Kingman – Perm
Fortuna Foothills – Perm
Drexel Heights – Perm
Florence – Perm
Sun City West – Perm
Fountain Hills – Perm
Anthem – Perm
Green Valley – Perm
Rio Rico – Perm
Nogales – Perm
New River – Perm
Fort Mohave – Perm
Payson – Perm
Douglas – Perm
Tanque Verde – Perm
Valencia West – Perm
Flowing Wells – Perm
Eloy – Perm
FAQs About Our Nursing Home
Staffing Services
Arizona Long Term Care Staffing Agency
Serving Statewide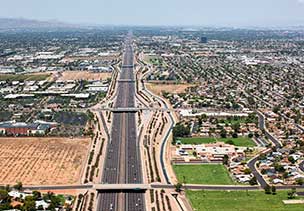 Need Nursing Assistants For A Retirement Community In Phoenix's East Valley?
Give Us A Call!
If you are looking for a qualified and experienced nursing assistant to join your retirement community in Phoenix's East Valley, then look no further! Our team at 1 Stop Recruiting in Arizona is here to help you find the perfect candidate.
Looking For Reliable Registered Nurses In Maricopa County?
We're Here For You
If you are looking for dependable registered nurses in Maricopa County, then you have come to the right place! We have a team of knowledgeable professionals who are ready and willing to help.
Interested In Hiring Nursing Directors In Tucson Or Southern AZ?
Call Us Today!
If so, we have a great selection of qualified professionals who are available to help. Our pre-qualified professionals are experienced and capable of providing the highest quality of care for your patients.
Trying To Hire Nurses & Assistants For A Hospital Or Clinic In Northern Arizona?
Contact Our Agency!
We work with a number of skilled nurses & assistants who are dedicated to providing the best care possible. We make sure they all have the necessary certifications and qualifications needed for any job in this field.
One Stop Recruiting &
Medical Billing
8743 E. Pecos Rd Suite 127
Mesa, AZ 85212