LAS VEGAS MEDICAL STAFFING DONE RIGHT


Nurse Practitioners
One Stop Recruiting offers both temporary and permanent positions for Nurse Practitioners seeking placement in Las Vegas.

Physician & Specialties
For Physicians and Specialists seeking guaranteed permanent placement and employment, One Stop Recruiting has multiple opportunities available.

Physician Assistants & More
One Stop Recruiting is a Las Vegas medical staffing agency that offers a variety of positions for Physician Assistants and other professionals.

Nurse Staffing Solutions
If you are a Registered Nurse seeking an employment opportunity in Las Vegas, contact One Stop Recruiting to find a solution.
LAS VEGAS' PREFERRED HEALTHCARE STAFFING AGENCIES
SERVING CLIENTS FROM LARGE INSTITUTIONS TO NEIGHBORHOOD MEDICAL PRACTICES
Whether you are a Nurse, Physician, Assistant, or other medical professional seeking an employment opportunity, consult with One Stop Recruiting. It is our purpose as a top-rated Las Vegas medical recruiting agency to connect employers with potential employees, and to serve our local healthcare organizations with professionalism and integrity, whether they are large or small.

WHY CHOOSE ONE STOP RECRUITING
The simplest answer and obvious reason to choose One Stop Recruiting is because we give results. You have an open position, and we have qualified candidates. Our experienced team of Las Vegas medical staffing recruiters are experts at finding just the right candidates for various positions. We strive to recruit only the most trustworthy and reliable candidates for you.

QUICK STAFFING FOR MEDICAL
One Stop Recruiting has an excellent history of providing quick staffing solutions for you, and our team is thoroughly trained to provide the fastest medical staffing for a variety of professional positions. We only employ expert consultants who have a track record of success, so that we are able to always have suitable candidates available for your needs.

PERMANENT, LOCUMS, CONTRACT
With our phenomenal track record of finding trustworthy candidates suitable for your permanent medical positions, we are able to provide a selection of potential employees for your contract and Locum Tenens needs as well. When you need a temporary Physician, Nurse, or other medical professional to substitute, we can provide a solution.

CONTACT ONE STOP RECRUITING
For all your medical professional needs, contact One Stop Recruiting. Whether you have a permanent, contract, or Locum position available, our team of recruiters can provide a list of qualified candidates. Our goal is to earn your business and respect by providing only the highest quality potential employees to fill your available positions.
All Our Placements in Las Vegas Are Guaranteed For 90 Days
At One Stop Recruiting, we seek to provide permanent placements for all your open medical staffing positions. We offer a 90-day guarantee to ensure that we find the perfect Physician, Nurse Practitioner, Physician Assistant, or Registered Nurse to be an excellent addition to your staff.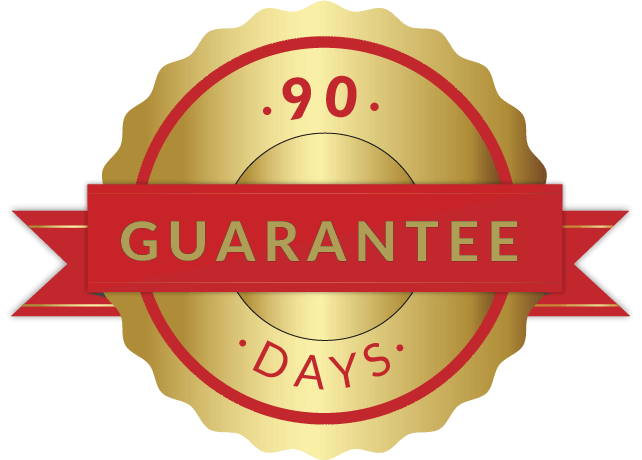 Capabilities As Medical Recruiters

We Are Never Out Of The Fight
Capabilities Statement 
DUNS | 079420979
Cage | 74XN9
Diverse | SDVOSB
Size | Small
Business Start | 2014
NAICS | 561320, 561311, 561321, 561330, 621111
Core Competencies
One Stop Recruiting, LLC (One Stop), is a Service-Disabled Veteran-Owned Small Business (SDVOSB) specializing in healthcare staffing for commercial, non-profit and government organizations nationwide. We are passionate about providing outstanding staffing services and solutions, at the best value and lowest risk to our clients. We leverage our dedicated in-house recruiters and large database of qualified candidates to find the right medical personnel to fill the government's medical staffing needs.
WHAT DIFFERENTIATES OUR LAS VEGAS MEDICAL STAFFING SERVICE?

In-House Medical Recruiters
Before we hire anyone into One Stop Recruiting, we utilize a rigorous interview and screening process to ensure that the candidate is perfect for the position. Each potential employee is monitored carefully to ensure they will display a high quality, professional work ethic.
Experienced Management Team
At One Stop Recruiting, our management team carries over 50 years of combined experience in overseeing the delivery of staffing services. We seek to utilize best practice in every scenario, and apply clearly defined procedures and policies throughout the recruiting and placement process.
Large Database Of Candidates
Our nationwide database of potential employees gives us an extensive set of candidates to choose from when recruiting for your medical needs. We promise that you will receive the right candidate for your location, not just the first person we find. LAS VEGAS' TRUSTED HEALTHCARE RECRUITING & STAFFING AGENCY

BH, Chief Medical Officer (CMO) In Chicago, Illinois
One Stop Recruiting does an amazing job, My recruiter was very professional and sent over well qualified candidates. I will use One Stop…
BRAD
★★★★★

TK, Practice Manager in Fresno, California
I appreciated working with One Stop Recruiting on our search for a family practice physician. I told the Recruiter what the ideal candidate…
Theresa
★★★★★

SB, Director of Physician Recruitment In Houston, Texas
One Stop Recruiting is my go to Firm to help with my staffing needs with my practices nationwide. They do such a great job at finding…
SAAM
★★★★★
PERMANENT MEDICAL POSITIONS IN LAS VEGAS & STATEWIDE
At One Stop Recruiting, we provide ideal solutions for Nurses, Physicians, Assistants, and other medical professionals seeking permanent placement anywhere in the United States. Continue reading below to view all of our open permanent positions nationwide.
Miami – Perm
Denver – Perm
Colorado Springs – Perm
Boulder – Perm
Aspen – Perm
Fort Collins – Perm
Aurora – Perm
Pueblo – Perm
Florida – Perm
Estes Park – Perm
Durango – Perm
Grand Junction – Perm
Breckenridge – Perm
Ouray – Perm
Indiana – Perm
Telluride – Perm
Vail – Perm
Castle Rock – Perm
Glenwood Springs – Perm
Loveland – Perm
Greeley – Perm
Lakewood – Perm
Longmont – Perm
Pagosa Springs – Perm
Steamboat Springs – Perm
Littleton – Perm
Fairplay – Perm
Nebraska – Perm
Fairplay – Perm
Colorado City – Perm
Golden – Perm
Parker – Perm
Arvada – Perm
Broomfield – Perm
Centennial – Perm
Manitou Springs – Perm
Thornton – Perm
Cañon City – Perm
Salida – Perm
Brighton – Perm
South Carolina – Perm
Westminster – Perm
Englewood – Perm
Grand Lake – Perm
Buena Vista – Perm
Granby – Perm
Silverton – Perm